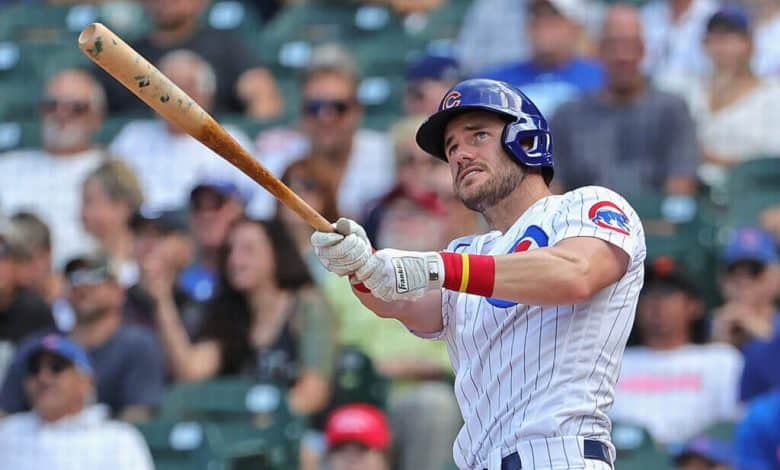 Chicago and Minnesota have both been eliminated from playoff contention but the September 21st Twins at Cubs matchup looks like a close one. The Twins have lost 6 of their last 8, Chicago has dropped 7 of 9 so something has to give when these two teams meet up Tuesday night at Wrigley Field.
Oddsmakers have the Cubs as -114 favorites, with Minnesota at +105 so there's value on each team here. The betting total for this tilt is just 8 runs, due largely in part to a forecast of a 15 MPH win blowing in from left field. Who gets the edge in this game where there doesn't seem to be one?
Nothing Exciting About the Twins
Minnesota hasn't been especially good or especially bad on offense or defense over the last 8 games. The Twins have been held to 3 runs or less in five of those which is one of the main reasons they are 2-6 over that span.
Both Minnesota and Chicago are trying out a lot of young players over the last month of the season, which is one reason the September 21st Twins at Cubs matchup is such a 50/50 game. Byron Buxton is still in the Minnesota lineup with hits in his last three games and Josh Donaldson is still taking ABs with 2 HR in his last three contests.
Rookie Griffin Jax is getting a lot of valuable experience for the Twins, making his 12th start of the year and first ever vs. Chicago. Tuesday should be a very pitcher friendly night at Wrigley Field which Jax needs right now. The right-hander has allowed 4+ ER in four of his last five, giving up 12 HRs over his last 8 starts. A huge wind blowing in helps Jax in that regards.
Cubs Had a Big Off Day
Monday being idle was a nice recharge day for the Cubs as they exorcised some demons in a 6-4 win over the Brewers on Sunday, not only snapping a 4-game losing streak overall but also breaking an 11-game skid against Milwaukee this season. The Cubs wrapped up a 2-4 road trip, and return to Wrigley where there was some good energy the last series.
Tuesday's game is winnable for the Cubs, who took two in Minnesota on August 31st – September 1st. Those were two low scoring games (3-1, 3-0) and kicked off a run of 7-straight wins for Chicago including a 6-1 stretch at Wrigley Field before getting swept by San Francisco over the weekend. A lot of eyes will be on Patrick Wisdom on Monday night, as his three run HR on Sunday was his 27th of the season, breaking Kris Bryant's franchise record for rookies.
The Cubs have won 3 of the last 4 Alec Mills (6-6, 4.50 ERA) starts despite the fact he has given up 10 ER over his last three. Mills is either going to be really good (1 ER over 14.1 IP) or real bad (9 ER over 10.1 IP) over his last four outings. Mills is 4-2 at Wrigley this year, albeit with a 4.41 ERA.
September 21st Twins at Cubs Pick
Jax has consistently struggled lately, and in a matchup between two slumping teams that's the x-factor to go against the Twins. Mills has at least been really good in two of his last four and really could dominate if the wind is blowing in as hard as it's expected to be.
Twins 3 – Cubs 4
Free Pick: Cubs -114