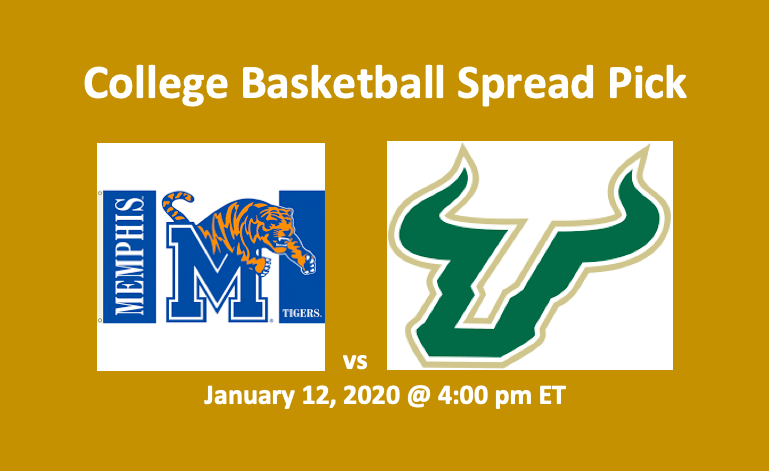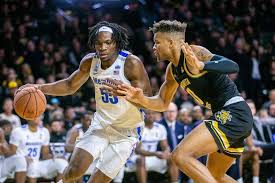 This Memphis vs USF pick comes at a time when the #21 Tigers are struggling. Our Memphis vs USF prediction offers the nationally-ranked Tigers as the Favorite at -3.5. The #21 Memphis Tigers (12-3 Overall, 1-1 ACC) are sixth in the American Athletic Conference. The USF Bulls (8-8 Overall, 1-2 ACC) are tied with the UConn Huskies for ninth in the conference. This matchup will tip off on Sunday, December 12, 2020 at 4:00 pm ET. The game will be played at the Yuengling Center in Tampa, Florida. Note, along with this college basketball spread pick, we also have our pick for the AFC Divisional game between the Texans and Chiefs at 3:05 pm ET.
Memphis vs USF Pick – Recent Performance
The Memphis Tigers started the season at 12-1. That one loss, which occurred on November 12, was 74-82 to #14 Oregon. Notably, along with that big loss, there was an important win. On December 14, Memphis beat #19 Tennessee 51-47. However, the Tigers have lost their last two games. The first loss was to unranked Georgia. On January 4, the Bulldogs edged Memphis 65-62. After that, on January 9, #23 Wichita State took down Memphis 76-67. They are in need of a win today.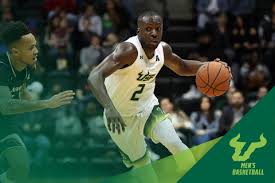 While Memphis enjoyed a strong start, the USF Bulls have struggled throughout the season. As an example, over their first seven games, the Bulls won three and lost four. Losses included a 70-53 drubbing by the IUPUI Panthers. The Panthers, who are eighth in the Horizon Conference, possess a 5-13 record. In the first two weeks of December, the Bulls managed to put together a three-game winning streak, beating Furman, Dartmouth, and Drexel. After that streak ended, USF went 2-4, beating FAU and UConn. Over that period, #19 Florida State beat the Bulls 66-60. The Bulls last played on January 7. The East Carolina Pirates took USF down 62-59.
UM at University of South Florida – Stats
The Tigers certainly come statistically looking the better team. Our Memphis vs USF pick observes that the Tigers are better than the Bulls in almost every major category. They're averaging 14.1 more points per game, completing 4.3% more of their field goals, and taking down 8.6 more rebounds per game. They are also 7.2% better from the charity stripe and blocking 4.6 more shots. The Bulls are a tad better in point's allowed and are in a virtual tie with Memphis when it comes to steals and three-pointers.
Tigers vs Bulls – Players
At this point, star freshman center James Wiseman, who was ruled ineligible by the NCAA, has not been reinstated. The Tigers have been without Wiseman, a potential NBA first-rounder, for most of the season, and they have done well despite his absence. However, even without Wiseman, the Tigers are especially sound in the paint. Two forwards, Precious Achiuwa and D.J. Jeffries, top the team in scoring averaging 15.1 and 11.4 PPG respectively. They are both completing 41.7% of their threes. Achiuwa is averaging 10.3 RPG and hitting 51.5% of his field goals. In addition to his firepower, Jeffries is putting up 11.4 PPG and hitting 55.5% of his shots.
Three guards have combined for 28.7 PPG. Lester Quinones tops the scoring triad, averaging 10.6 PPG. Note, guard Alex Lomax brings fine playing chops. Along with 8.5 PPG and a 53.9% field goal success rate and a three-point mark of 57.1%, Lomax is taking down 4.1 RPG and dishing off 4.7 APG.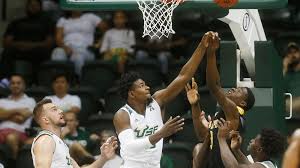 The Bulls look to their backcourt for point production. Guards David Collins and Laquincy Rideau are averaging 14.5 and 13.4 PPG respectively. Collins has been good for 3.3 RPG and 2.1 SPG, while Rideau is averaging 4.6 RPG and 2.7 SPG. Rideau tops the team in assists with 4.3 per game. Forward Michael Durr leads the Bulls in rebounds with 6.5 PG. He's also scoring 5.7 PPG. In addition, Justin Brown is putting up 8.2 PPG and taking down 5.1 RPG. Guards Ezacuras Dawson III and Xavier Castaneda are both 41% three-point shooters. Dawson is averaging 7.1 PPG and Castaneda 6.8 PPG.
Our Memphis vs USF Pick
Despite their recent travails, the Tigers are clearly the better team. Plus, it isn't as if the Bulls are on some sort of winning streak or enjoying a resurgence. Finally, Memphis is much deeper and more accomplished. We think the 3.5 spread is a gift. With that, our Memphis vs USF pick is the Tigers at -3.5.
Memphis Tigers vs USF Bulls Prediction – Summary
Memphis Tigers at -3.5