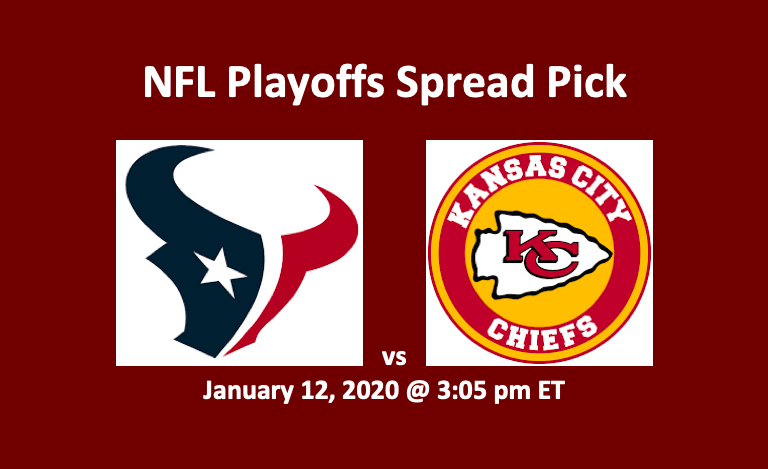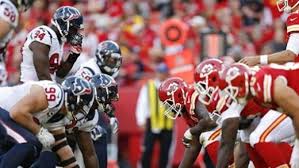 Our Houston vs Kansas City pick notes that favorites do not always cover or win. In this Houston vs Kansas City prediction, the Chiefs are favored by either 9.5 or 10 points. Yesterday, in the AFC Divisional matchup, the underdog Tennessee Titans beat the favored Baltimore Ravens 28.12. To get to this phase of the NFL playoffs, the Houston Texans (10-6) topped the AFC South. They played last week in one of the AFC Wild Card games, beating the Buffalo Bills 22-19 in OT. Meanwhile, the Kansas City Chiefs (12-4) finished first in the AFC West. They won the division easily and earned a playoff bye. The Texans and Chiefs will play today, Sunday, January 12, 2020. They play at Arrowhead Stadium in Kansas City, MO at 3:05 pm ET.
Houston vs Kansas City Pick – Regular Season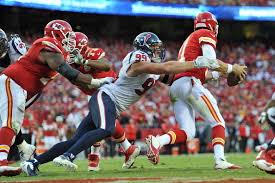 As we've noted in previous picks, during the 2019-2020 NFL season, Houston went through the year by suffering a loss and following that loss with two wins. In their first game, the New Orleans Saints beat the Texans 30-28. Immediately following that loss, the Texans scored wins against Jacksonville and the LA Chargers. That pattern continued throughout the season. Note, Houston has beaten three of this year's playoff teams. They up set Kansas City 31-24 and New England 28-22. They also took down Tennessee 24-21. Conversely, in the final game of the season, Tennessee defeated Houston 35-14.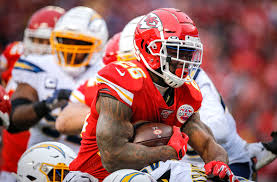 The Chiefs started the season with four straight wins and ended it with a string of six more wins, In between, they went 2-4. Star QB Patrick Mahomes was on the field for three of those losses. Along with losing to Houston this season, the Chiefs lost to another playoff team, the Green Bay Packers 31-24. Late in the season, K.C. beat the New England Patriots 23-16. In their final games of the season, the Chiefs beat the LA Chargers 31-21.
Texans and Chiefs – Team Stats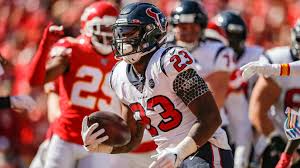 Our Houston vs Kansas City pick notes that these teams are not as distant as one might think when it comes to basic stats. On the road, the Texans are scoring 23.6 PPG. At home, the Chiefs are putting up 26.8 PPG. Defensively, when away, the Texans are allowing 23.6. When Kansas City has home field, they are giving up 20.6 PPG. As noted, although these stats are close, KC does possess a 6.2-point advantage.
On defense, Houston is vulnerable to the pass and Kansas City to the rush. Also, on offense, although the Texans offer a solid pass attack, their rushing game gives them added power. For the Chiefs, their primary focus is on their air attack. When on the attack, both teams do a decent job of mixing it up.
NFC Divisional Playoffs – Players and Matchups
For Houston, the dual-threat that QB Deshaun Watson brings gives this team an edge. For KC, Patrick Mahomes is a pocket quarterback who can scrabble. Both signal callers can make broken plays into big gains. When it comes to defense, the Chiefs bring a major advantage to this game. Although with J.J. Watt coming back for the playoffs, the Texan D does get a boost.
Houston Texans Players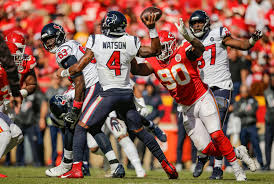 QB Watson has tossed 26 TD passes and scored seven times rushing. Watson has been sacked 44 times and has thrown a dozen picks. RB Carlos Hyde, who's rushed for over 1,000 yards and six TDs, anchors the ground attack. WR Deandre Hopkins, who leads the team with 104 pass catchers and 1,165 yards, has seven touchdown receptions. TE Darren Fells has seven scoring catches and 34 total receptions. On defense, the Texans have made 31 sacks, grabbed 12 picks with two going for scores, and 14 FF with 10 recovered. They defense has also recorded 67 TFL and 75 PD.
Kansas City Chiefs Players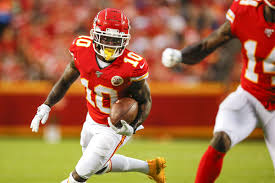 Our Houston vs Kansas City pick notes that Mahomes is a very mobile pocket passer. Mahomes, who's been sacked just 17 times, has tossed 26 scoring passes and five interceptions. Top receiver Travis Kelce, who has 97 receptions for 1,229 yards and five scores, is questionable. Still WRs Tyreek Hill and Mecole Hardman offer scoring potential. RB Lesean McCoy, the workhorse on this team, has been dealing with injuries and is likely to see limited action. McCoy comes to this game with 101 rushing attempts, 465 yards, and four scores. Look for Damien Williams to be the primary running back. During the season, Williams has 111 carries, averaged 4.5 YPA, and scored five times. The Kansas City defense has recorded 45 sacks, 16 INTs, and 13 FF with seven recovered. The D has scored three times.
Our Houston vs Kansas City Pick
Our Houston vs Kansas City pick wonders if this game may be closer than some think. Can the Texans keep up with KC and/or slow down the Chiefs' offense? Houston certainly has the personnel to do so. Plus, although Kansas City brings a solid defense, which includes an intimidating pass rush, they can give up a big play or two. We're going against popular thought and taking the Houston Texans at +10.0.
We have a great men's college basketball pick. See our spread prediction for Memphis vs USF. Also, we'll be posting our Seattle vs Green Bay pick later today.
Summary – Houston vs Kansas City Spread Pick </h3
Houston Texans at +10.0