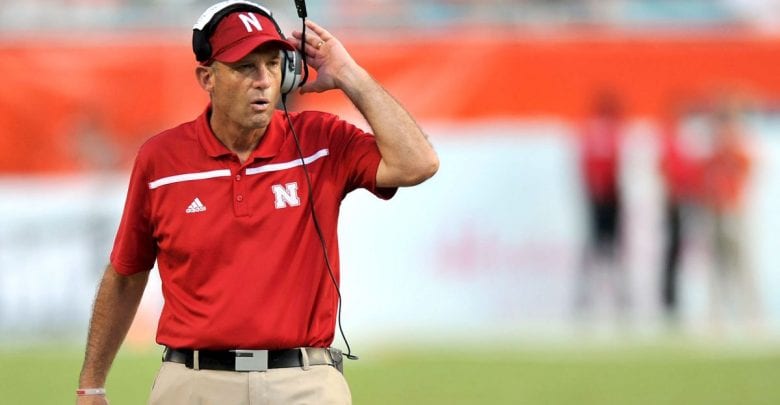 There's a lot of questions suddenly surrounding Nebraska's afternoon tilt with Rutgers today. Earlier this week the administration decided to part ways with AD Shawn Eichorst. Is it a sign to coach Mike Riley that 'you're next' if you don't turn things around or is it already the final nail in the coffin to secure a continued downhill slide for the football program? The 9/23 college football afternoon free pick really comes down to which Cornhusker team is going to show up.
Things weren't great last week for Nebraska as Northern Illinois came into Lincoln as 10.5 point underdogs and were able to capture a 21-17 victory. The loss dropped Nebraska to 1-2 after suffering a defeat the week before at Oregon. Rutgers finds themselves in a peculiar spot Saturday as they'll be looking for their first two game win streak in what seems like forever. Last week's Scarlet Knight win over Morgan State snapped an 11-game losing slide. Are they ready for a repeat?
The Case For Rutgers +11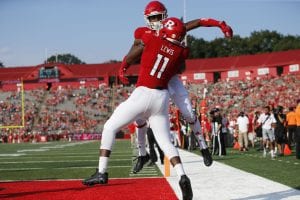 With all the uncertainty surrounding the Nebraska program it seems like the perfect time for Rutgers to sweep in and get their first ever win over the Huskers. Rutgers is riding high after their first win in almost a year and they've possibly found an exciting young playmaker in freshman QB Johnathan Lewis ran for four TD and threw for another in last week's win. It's very possible that Nebraska is overlooking this week's game and next week's tilt against Illinois as they have Wisconsin and Ohio State coming up on the schedule.
Lewis may have forced his way onto the field with last week's performance even though he's technically not even the starter at QB for Rutgers. If he or starter Kyle Bolin can get the Knight's offense going, their defense may have the tools for the win – or at least the cover. The Rutgers D is giving up less than 300YPG including only 92.7 on the ground.
I think Kill was a great hire for the rebuild, not sure OC was the right job for him though. What you think of Johnathan Lewis?

— PutBoobieIn (@PutBoobieIn) September 22, 2017
The 9/23 College Football Afternoon Free Pick of Nebraska -11
The Cornhuskers struggled at home in their opener beating Arkansas State 43-36 but as over two TD favorites. A week later at Autzen Stadium the Ducks offense raced out to a 42-14 halftime lead before allowing Nebraska to score 21 second half points against a host of backups in what ended up being a 42-35 Oregon win.
The story of the year in all of these struggles has been the ineptitude of the traditionally stout Nebraska defense which is allowing over 300YPG passing to opponents while yielding another 120 YPG on the ground. Unfortunately the Nebraska offense isn't picking up the slack as Tanner Lee has thrown more INT (7) than TD (5). Running back Tre Bryant had amassed 289 yards through the teams first two games but he'll be missing his second straight game with a knee injury. Wait, all of this info was supposed to entice us into taking Nebraska?
The @NebraskaCornhuskers are playing Rutgers today. If we lose to Rutgers, I don't see Nebraska winning another game this year. It's thatbad

— Chuck Wilken (@ChuckWilken) September 23, 2017
9/23 College Football Afternoon Free Pick Betting Matchup
Granted Rutgers looked like a high-powered machine last week but you have to take into account that the 65-0 win came over an FCS opponent in Morgan State. Rutgers hasn't won a Big Ten game in 14 contests but could this be the day against a divided Nebraska squad? Cornhusker fans are losing patience and Coach Riley may be losing motivation if he knows the writing is on the wall as this is his last year in Lincoln. Over 60% of the public is on Nebraska, yet the line dropped from -13.5 to -11. The 9/23 college football afternoon free pick takes some guts, but it feels good.
Pick: Rutgers +11