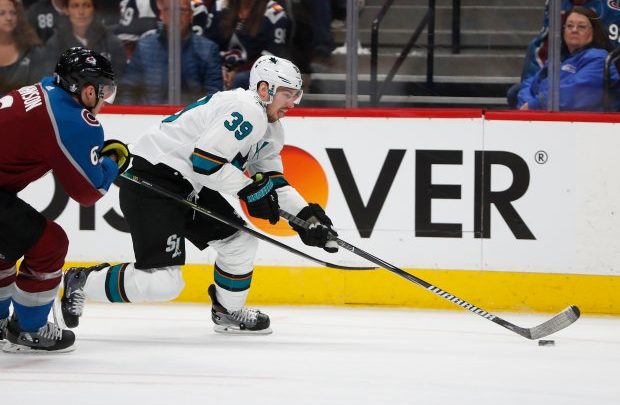 It's been a flip-flop Round 2 between the Avalanche and Sharks with both teams alternating wins so far. That would bode well for Colorado, who has fallen down 1-2 in the series following Tuesday's 2-4 loss. The May 2nd NHL playoffs free pick remains at the Pepsi Center, and the Avs are listed as -125 favorites to get the win. The Sharks looked like Stanley Cup contenders on Tuesday however and are a tempting wager at +105.
Sharks Want to Inch Closer to a Western Conference Finals Berth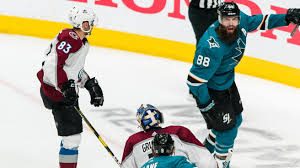 San Jose was able to take back home ice with their 4-2 win in Game 3. That was after splitting the first two tilts at the SAP Center. The Sharks rode to victory at the Pepsi Center Tuesday behind a hat trick from Logan Couture. It was a great coming out for the C who had just 1 point in the two games at San Jose but now has 9 goals in this postseason. If Couture can stay on a roll, and Brent Burns gets back to his production that saw 7 points in two games in California, San Jose is going to be a tough out in the May 2nd NHL playoffs free pick.
It will be Martin Jones getting the call in goal once again for San Jose. The netminder looked great in Game 3, stopping 25 of 27 Colorado shots. Jones was also solid in Game 1 when he stonewalled 26 of 28 SOG by the Avs. Jones has some hiccups this postseason like allowing 4 and 6 goals to Vegas in separate games, but overall he's held opponents to 2 goals or less in 6 of 10.
Colorado Needs to Find Their Offensive Stride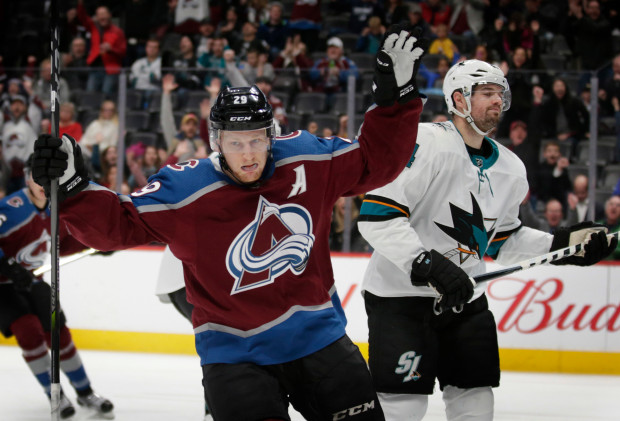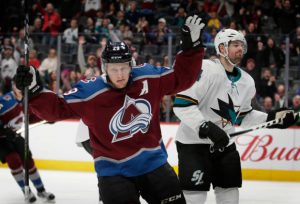 In the early part of the season Colorado had the highest scoring offense in the NHL but they've been limited to just 2 goals in 2 of 3 games this series. Nathan Mackinnon continued his strong postseason with a goal on Tuesday. The Avalanche C now has 12 points in 8 postseason games this year. Colorado also got a goal from Matt Nieto for the 2nd straight game but Mikko Rantanen and Gabriel Landeskog were a combined -5 in Game 3 – which is a horrible showing for a game on your own ice. Can they rebound and save the series Thursday?
If his offense can score, the pressure will be on Philipp Grubauer to stop the Sharks skaters this time around. Grubauer has allowed 10 goals in the series but he's admittedly faced a barrage of shots in 90. The Colorado defense was 20th during the regular season in SOG against so there's no difference there. San Jose was the #2 scoring offense though and they, pardon the pun, smell blood in the water. Grubauer needs to be superb for the Avs to even up this series Thursday.
May 2nd NHL Playoffs Free Pick Betting
There's value on both sides as Colorado is just -125 at home, a place where they are now 25-17-1 on the year. Then again, San Jose showed they can go to the Pepsi Center and get a win – a very convincing one at that – on Tuesday. The Sharks have the momentum right now and start the goaltender that you can trust more.
NHL Free Pick: San Jose Sharks +105