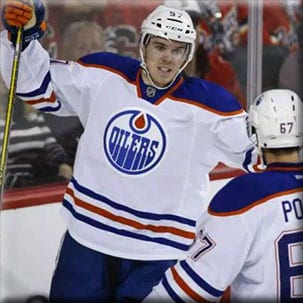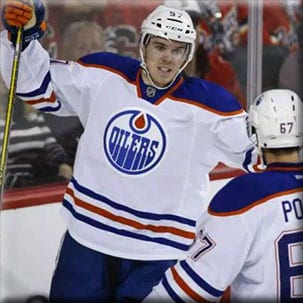 Overview
The Anaheim Ducks head up north to Edmonton tonight where they take on division rivals the Edmonton Oilers. The Ducks have absolutely dominated the Oilers over the past half decade winning 21 of the last 26 meetings overall and 13 of the last 15 played in Edmonton.
Head to Head Trends
Ducks are 13-2 in the last 15 meetings in Edmonton.
Ducks are 21-5 in the last 26 meetings.
Edmonton Oilers (+105)
The Edmonton Oilers are 7th in the Pacific Division with 33 points 15 points out of 1st place. The Oilers were one of the hottest teams in the league during the first couple weeks of December winning 6 in a row but they have since cooled off winning just one of their last 7 games.
The Oilers aren't really that good a team overall but they have played well at home so far this season. The Oilers defense is about the same home and away allowing about 3 goals per game but their offense is like night and day at home versus on the road. On the road the Oilers are averaging about 1.70 goals per game but at home they have one of the best offenses in the league averaging 3.29 goals per game.
Edmonton Oilers Trends
Oilers are 7-1 in their last 8 home games.
Oilers are 33-72 in their last 105 overall.
Anaheim Ducks (-115)
The Anaheim Ducks are 6th in the Pacific Division with 34 points 14 points back of the 1st place LA Kings. This has been a super disappointing season so far for the Ducks especially after being one of the best teams in the league over the last few years.
The Ducks have a solid defense allowing 2.46 goals per game but their obvious problem this season has been their offense averaging a league worst 1.89 goals per game. 1.89 goals per game is absolutely ridiculous but it gets even worse away from home for the Ducks averaging just 1.41 goals per game on the road.
Anaheim Ducks Trends
Ducks are 5-14 in their last 19 road games.
Ducks are 2-10 in their last 12 road games vs. a team with a winning home record.
Conclusion
I like the Edmonton Oilers over the Ducks in this one. The Ducks have been absolutely horrible this season especially on the road while the Oilers who aren't all that good in general but they do tend to play well at home where they have a 10-6-1 record.
Free Pick: Edmonton Oilers +105