NBA Picks
New Orleans Pelicans vs. Sacramento Kings Betting Picks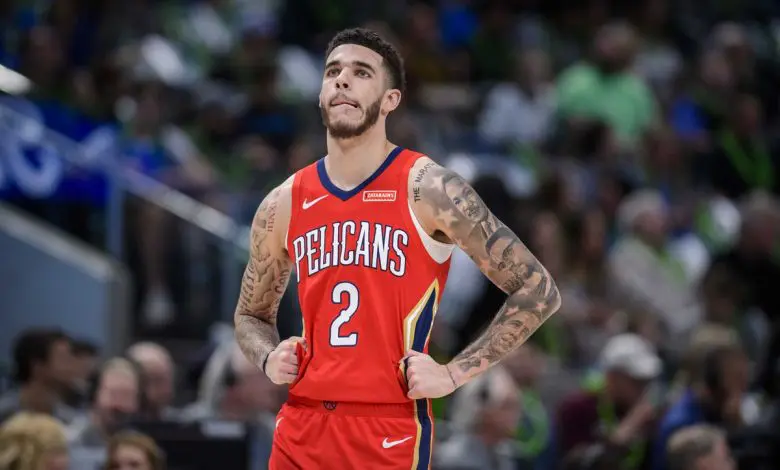 On Wednesday, the New Orleans Pelicans (30-40) battle the Sacramento Kings (29-41) inside ESPN's Wide World of Sports Arena in Orlando, Fla. The game has little to play for as both teams have been eliminated from the playoff picture. 
This is the second-to-last contest for both teams before the end of the regular season will be the team's second matchup inside in the bubble, with the Kings out-scoring the Pelicans 140-125 last Thursday. Tipoff for the matchup is scheduled for 9 pm EST and can be seen on TNT. Sacramento opens as a slight -1 point favorite in Tuesday night's contest.
What to Know – New Orleans Pelicans
The Pelicans entered the bubble with a slight chance to make the playoffs but have faltered since the restart, going just 2-4 over the span. Since resuming action, the Pelicans are averaging 112 points while allowing 116.6 points per game. They were outed from the playoffs with a loss on Sunday to the San Antonio Spurs and the Portland downing Philadelphia.
In Orlando, New Orleans has been led offensively by Brandon Ingram (21.5 ppg). Rookie phenom Zion Williamson scored 25 points in the Pelicans' last game against the San Antonio Spurs after missing the previous contest.
When these two teams squared off previous, Williamson and Ingram each scored 24 points each while J.J. Reddick added 18 points off the bench. 
What to Know – Sacramento Kings
Sacramento also entered Orlando with an opportunity to sneak into the playoffs with the same outcome as the Pelicans. The Kings' win over the Pelicans last week is the only taste of victory Sacramento has had since the bubble began. Portland's win and Sunday's 129-112 loss to the Houston Rockets officially eliminated the Kings from playoff contention.
Inside the bubble, the Kings are averaging 117.3 points per game and surrendering 124.6 points. The 140-point scoring output against the Pelicans last Thursday was the most the Kings have scored this season. De'Aaron Fox, the Kings leading scorer, has already been ruled out for Tuesday's contest.
Bogdan Bogdanovic scored a season-high 35 points in the previous meeting against the Pelicans, over 20 points more than his season average. Fox added 30 while Harrison Barnes chipped in 22. 
The Kings have now stretched their playoff-less streak to 14 seasons, the longest active streak in the NBA.
The Pick is In
With nothing on the line, this game will be played for pride and to end the last week of the season on a high note. The Kings missing De'Aaron Fox is a massive blow for the Kings offense. The Pelicans might be playing to avenge their 15-point loss, but there is not much for them to play for. 
Without Fox, we like the Pelicans +1 here to avenge their loss five days ago and head into their final regular-season game on a high note.