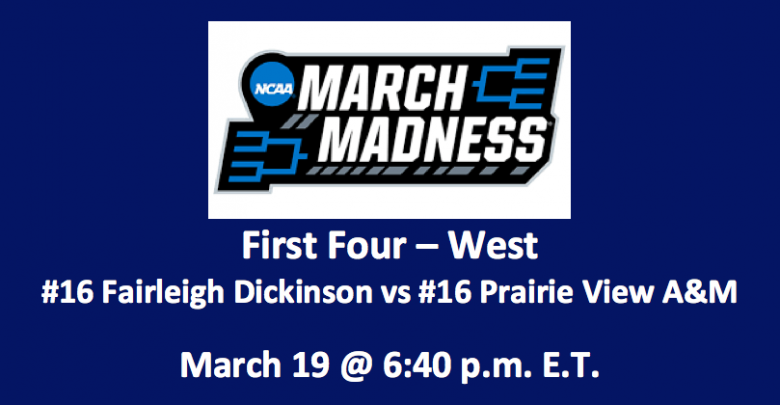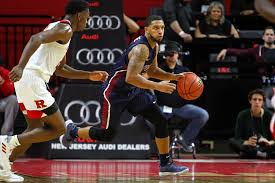 Our Fairleigh Dickinson vs Prairie View A & M pick has the Knights favored by either 1.5 or 2.0 points. This game, which tips off at 6:40 pm ET on Tuesday, March 19, is the first game to be played in the NCAA Tournament West. The Winner of this game will play the number one seed in the West, Gonzaga, on March 21.
The Fairleigh Dickinson Knights (20-13 Overall, 12-6 NEC) are in the NCAA Tournament due to their having taken the Northeast Conference Tournament title. The Knights beat the top-seed St. Francis Red Flash (PA) 85-76 to secure their tournament berth. In that game, Fairleigh Dickinson shot 64% from the field. During the regular season, the Knights struggled to compete with some of the better teams they played. Key losses included Rutgers (90-55), Providence (69-59), UMass (85-84), and South Florida (60-54).
The Prairie View A & M Panthers (22-12 Overall, 17-1 SWAC) dominated their conference and then beat Texas Southern 92-86 for the SWAC Tournament Championship. After beating Santa Clara 81-64 in the first game of the season, the Panthers went on an 11-game nonconference losing streak. During that stretch, Prairie View A & M lost to Baylor (91-80), UNC Greensboro (74-66), and Georgia Tech (65-54).
Fairleigh Dickinson Knights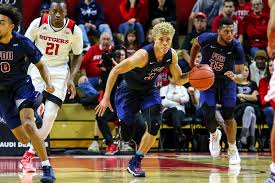 Our Fairleigh Dickinson vs Prairie View A & M pick notes that during the season, the Knights averaged 75.4 PPG, 32.9 RPG, and 14.1 APG. They hit a healthy 40.4% of their threes and a solid 47.8% from the floor. Free throws came in at 73.2%. Three guards, Darnell Edge (16.4 PPG), Jahlil Jenkins (13.5 PPG), and Xzavier Malone-Key (11.4 PPG), are double-digit scoring threats with Jenkins (4.5 APG) being the team's setup man. Two forwards, Mike Holloway Jr. (12.5 PPG, 5.5 RPG) and Kaleb Bishop (10.1 PPG, 6.3 RPG) offer points and rebounding. Note, in the last three games, Malone-Key has not played.
Prairie View A & M Panthers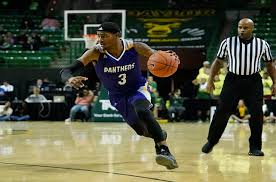 The Panthers do not possess the same sharp shooting chops as their opponents. Prairie View A & M maintains a field goal success-rate of 43.8% and a three-point shooting mark of 31.1%. The teams is hitting 68.1% of their free throws. They are averaging 75.0 PPG and grabbing 33.1 RPG. The Panthers are dishing off 12.6 APG. Guard Dennis Jones leads the team in assists with 4.4 per game, while another guard, Gary Blackston tops the team with 15.2 PPG and 7.0 RPG. Our Fairleigh Dickinson vs Prairie View A & M pick notes that forward Devonte Patterson, who's connecting on a team-best 49.3% of his shots, is averaging 13.4 PPG.
Our 2019 NCAA Tournament – Fairleigh Dickinson vs Prairie View A & M Pick
In our Fairleigh Dickinson vs Prairie View A & M pick, we like the fact that the Knights are one of those teams that look for the best shot and spread the scoring around. Certainly, the upfront play of Holloway, who's a 51.5% shooter, and Bishop, who's hitting 49.8%, is important. Both can pop out and hit threes. Edge can connect on anywhere on the court. He's good on 47% of his field goals and threes. Success for the Knights will require adroit ball movement and keen shot selection. They'll need to win the battle in the paint, which they should be able to do against the Panthers. Prairie View A & M will need to boost their scoring skills for this game. Our 2019 NCAA Tournament pick is the Knights at -1.5.
Summary West Region, First Four – Fairleigh Dickinson vs Prairie View A & M Pick: Fairleigh Dickinson at -1.5