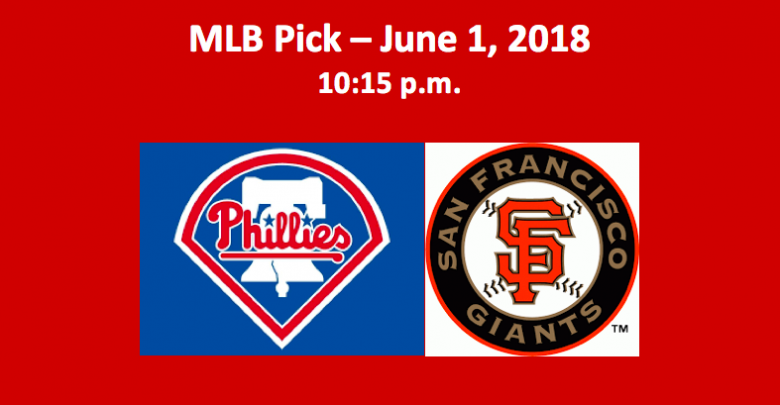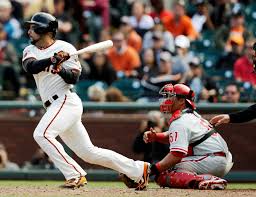 One of the late-night games on the West Coast tonight, Friday, June 1, has the Philadelphia Phillies (31-23 Overall, 12-14 Away) at the San Francisco Giants (26-30 Overall, 14-10 Home). The Phillies have been a surprise thus far, playing better than 500-baseball and doing well enough to be just one game away from first-place Atlanta in the NL East. The Giants, who are in third in the NL West and four games behind the division-leading Rockies, are a sub-500 team, and struggling to break even. Our Philadelphia plays San Francisco June 1, 2018 MLB pick has the Phillies at -120 and the Giants at -108. The over/under of 8.0 offers the over at -115 and the under at -105.
The Phils have gone 5-5 for their last 10, earning a 2-1 win last night against the Dodgers. The Giants come to this game having beaten the Rockies 7-4 in Colorado. They've gone 4-6 over their past 10 games. In early May these two teams met for four games in Philadelphia. The Phillies swept that series and outscored the Giants 32-8.
Pitching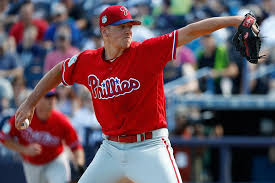 The Phils put Nick Pivetta (4-3 W/L, 3.26 ERA, 67 K, 1.09 WHIP) on the mound tonight, while the Giants feature starter Chris Stratton (6-3 W/L, 4.97 ERA, 48 K, 1.45 WHIP). When ot comes to starters tonight, the Phillies have an edge with Pivetta. He's had fewer control issues and tossed more strikeouts.
Pivetta, who's had his ups and downs this season, has earned a decision in each of his last six starts, going 3-3. From May 9 to May 21, he won three straight starts, including an 11-3 decision over the Giants. In his last start, which was May 27 against Toronto, Pivetta lasted five innings, allowing two runs on four hits while striking out seven. The final in that game was Toronto 4 and Philadelphia 3.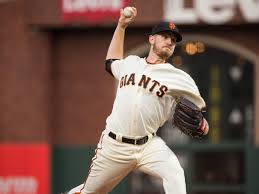 Stratton has had a decision in each of his last seven starts. From April 23 through May 26, he has a record of five wins and two losses. In his last start, on May 26, he beat the Chicago Cubs. He tossed five innings, allowing three runs on four hits, including two homers. The Giants won that game 6-3. Look for him to last five to six innings in this game.
Offense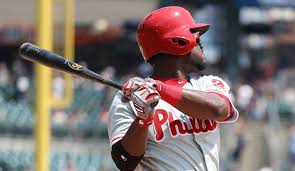 For Philly, two of the more dangerous offensive players are center fielder Odubel Herrera (.313 BA, 32 RBI, 7 HR) and second baseman Cesar Hernandez (.268 BA, 21 RBI, 7 HR). Herrera leads the team in hits with 62 and Hernandez leads in stolen bases with 10 and OBP at .379. Although Carlos Santana is batting just .216, he does lead the Phillies in RBI with 33 and round trippers with nine.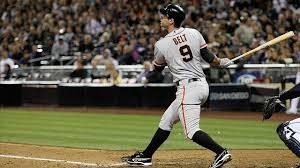 First baseman Brandon Belt is the top hitter on the club, batting .309, driving in 31 homers, and knocking out 11 homeruns. He is also the team-leader in OBP at .404 and hits with 59. SS Brandon Crawford and catcher Buster Posey are also top-notch batsmen. Crawford is hitting .307 and Posey .299. Evan Longoria, who's hitting .262, has 30 RBI, 10 homers, and 16 doubles. Overall, the Phils are a better hitting team, but the Giants have more individual players who are dangerous at the plate.
Our Philadelphia Plays San Francisco June 1, 2018 MLB Pick
In our Philadelphia plays San Francisco June 1, 2018 MLB pick we like the over at 8.0 (-115). Both of these pitchers have a tendency to give up runs, and each team brings decent run potential to the plate. We're going to take the Phillies, the favorite, at -120 with the moneyline. The game is at 10:15 p.m. E.T.
Summary Phillies and Giants Picks: Philadelphia at -120 and over ay -115