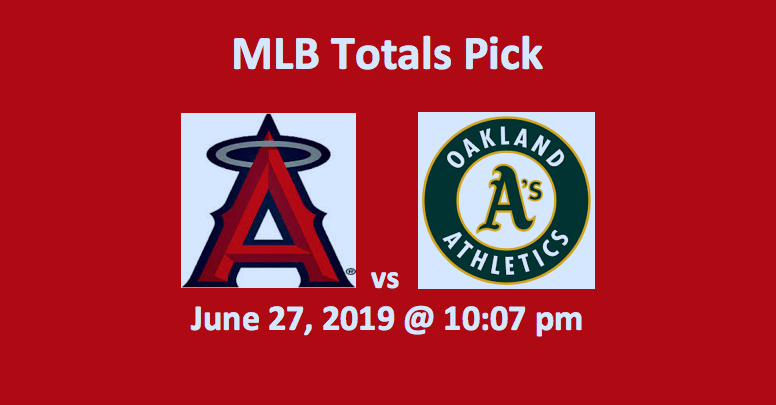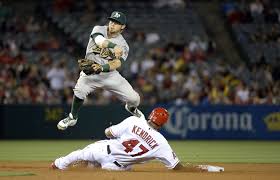 Our Los Angeles Angels vs Oakland A's totals pick over/under is at 9.5. This Los Angeles Angels vs Oakland A's totals prediction is for the June 27, 2019 with the first pitch scheduled for 10:07 pm ET. This is the first contest of a four-game series. Thus far, these two teams have met 10 times thus far with the Athletics taking six of those meetings.
The Oakland A's (43-38 Overall, 19-19 Away) are third in the AL West, seven games behind the division-leading Houston Astros. The Los Angeles Angels (41-40 Overall, 21-18 Home) occupy fourth in the AL West. They're nine games away from first place. The Athletics are 1.5 games out of the wild card, while the Angels are 3.5 away from a playoff spot.
Los Angeles Angels vs Oakland A's Over/Under – Stats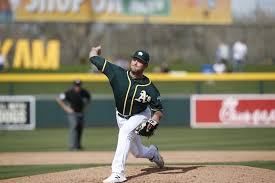 Team ERAs come in at 4.15 for Oakland and 4.88 for LA. A's starter Tanner Anderson has a 4.20 ERA while Angels' starter Griffin Canning carries a 3.88 ERA. Anderson, who's had a total of three starts since June 10, has allowed an average of 3.3 runs per game and lasted, on average, five innings each contest. In coming in to relieve Anderson, pitchers have allowed 2.4 runs per game.
In four starts in June, including one against Oakland, Griffin Canning has allowed 13 runs over a total of 23.1 innings. Over that stretch, the righty is averaging 3.2 runs per game. LA relievers have given up five runs total over those four games, or 1.2 RPG. With these stats, we see the over being breached.
Angels vs Athletics – Recent Performance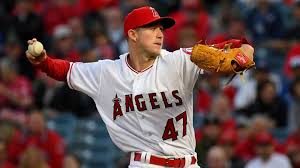 In June, Anderson has a 4.00 ERA, while Canning has posted a 5.01 mark. That totals 9.01 runs. The Athletic relievers have a 4.71 ERA, while Angel relievers are at 4.87. In half of their 10 games against one another, these two teams have gone over 9.5 runs. Four of those overs occurred during the last five games. The Angels are averaging 5.07 runs per game this season, while the Athletics are at 4.98 runs per contest. Again, these stats push us towards over 9.5 runs.
Our Los Angeles Angels vs Oakland A's Totals Pick
In our Los Angeles Angels vs Oakland A's over/under pick, we like the over. As of late, when these two teams meet, they've been scoring a lot of runs. Also, each team has been putting plenty of crooked numbers on the scoreboard. A's starter Anderson is inexperienced and, overall, shaky. Canning has, as of late, seen his performance diminish.
Summary Totals Pick – Los Angeles Angels vs Oakland A's Over/Under
Los Angeles Angels vs Oakland A's over/under – over 9.5 runs