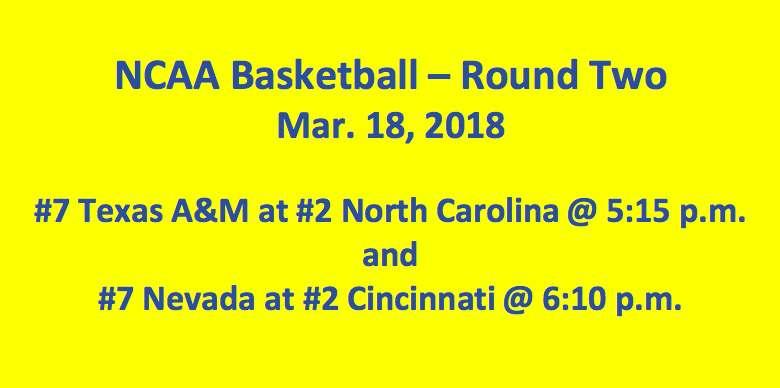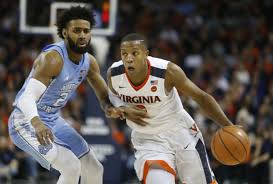 Day two of the second round of the 2018 NCAA Tournament is well underway with two games being played at this time and two more coming up quickly. After today's games finish, the 2018 NCAA Men's Tournament will have its Sweet 16 set. The Sweet 16 starts on Thursday, Mar. 22 and goes into Friday, Mar. 23. The Elite Eight will play out the fourth round of the tournament on Saturday and Sunday. Right now, we have our Round Two 2018 NCAA Tournament Sunday evening picks.
The first game, which starts at 5:15 p.m. E.T., offers #7 Texas A&M at #2 North Carolina. The Tar Heels are favored by either 6.5 or 7.0. The over/under on this game is 151.5. The second contest features #7 Nevada at #2 Cincinnati. That game starts at 6:10 p.m. E.T. In this contest, the Bearcats are at -8.5 or 9.0 and the over/under is low at 139.0
#7 Texas A&M at #2 North Carolina
West Region at 5:15 p.m.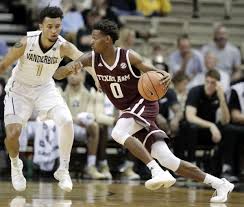 The Texas A&M Aggies (21-12) meet the very talented North Carolina Tar Heels (26-10) at 5:15 p.m. E.T. The Aggies got to this point by beating #10 Providence 73.69. The Tar Heels met #15 Lipscomb and easily beat them 84-66.
The one major statistical category where these teams don't matchup is in average points scored. North Carolina is at 82.0 PPG while Texas A&M is putting in 74.9 PPG. The Tar Heels are also dominant when it comes to free throws, hitting 74% to the Aggies 66%.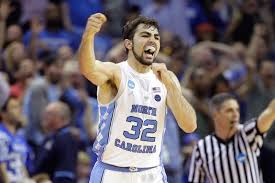 Six Texas A&M players are averaging nine points of better per game with four being double-digit scorers. Center Tyler Davis and forward Robert Williams at both averaging nine rebounds a game. Davis leads all scorers with 14.5 PPG, while Duane Wilson, who's averaging 9.0 PPG, is dishing off 4.0 APG.
Five of North Carolina's players are averaging double digits in scoring, while junior forward Luke Maye is a double-double guys, averaging 17 PPG and 10 RPG. May is also hitting 44% of his threes. Senior forward Theo Pinson is a fine all-around player, putting in 10.4 PPG, grabbing 6.5 RPG, and making 4.9 APG.
Texas A&M will be fairly competitive, but they will have a tough time matching up with the Tar Heel starters. We like North Carolina at -6.5. Go with the under at 151.5.
Our Picks: North Carolina and under 151.5
#7 Nevada at #2 Cincinnati
South Region at 6:10 p.m.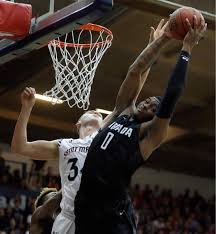 It took an overtime, but the Nevada Wolf Pack (28-7) finally did beat the #10 Texas Longhorns 87-83. Nevada now has to play the Cincinnati Bearcats (31-4). The Bearcats took down the Georgia State Panthers 68-53.
Nevada is outscoring Cincinnati 83.2 to 74.8. The Wolf Pack is two percentage points better from the field when shooting, while the Bearcats are taking down three more rebounds per game. Nevada is 74% from the foul line and 40% from beyond the arc. In contrast, the Cats are 69% from the charity stripe and 36% from downtown.
Nevada has four double-digit scorers, including their top man at accumulating points, junior forward Caleb Martin (19.1 PPG, 5.4 RPG). Junior guard Jordan Caroline (17.8 PPG, 8.7 RPG) has a fine outside and inside game. Junior forward Cody Martin (13.6 PPG, 6.3 RPG, 4.6 APG) can certainly make things happen. He's a major threat.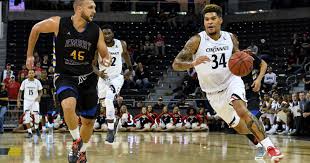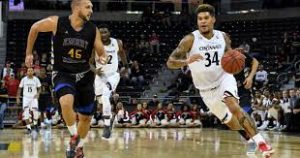 Four of Cincinnati's players are averaging between 11 and 13 points per game. Senior forward Gary Clark (12.9 PPG, 8.7 RPG) and junior guard Jacob Evans (12.8 PPG, 4.7 RPG) are the team's two top performers.
We're going with the Wolf Pack at +9.0. They have an extra edge over the Bearcats. We're going with the over at 139.0.
Our Picks: Nevada at +9.0 and over 139.0
Round Two 2018 NCAA Tournament Sunday Evening Picks: Final Word
That's it for our Round Two 2018 NCAA Tournament Sunday evening picks. We like the Wolk Pack at plus-nine points and North Carolina at -6.5. Take the under on Texas A&M and NCU and the over on Nevada and Cincinnati.