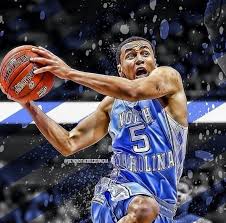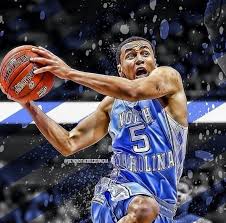 The 2017 March Madness Elite Eight South game is a classic matchup in many ways. You've got the #2 Kentucky Wildcats at the #1 North Carolina Tar Heels. Our Kentucky plays North Carolina 2017 Elite Eight free pick has the Tar Heels at -2.0 and the over/under at 160.5.
These two teams are built on very different philosophies. Known as the "one and done team," Kentucky under coach John Calipari makes a habit of recruiting top players who will join the team for one year and then go to the NBA. North Carolina is the other side of that coin as coach Roy Williams builds teams where players stay for three and four years. Since Williams came on as coach in 2003 only one player has left after one year.
The Kentucky Wildcats, which is one of three SEC teams in the Elite Eight, won their conference with a 16-2 record. They are also the 2017 SEC Tourney champs. In their round one NCAA Tournament game, they beat #15 Northern Kentucky 79-70. The second round contest, which was against a solid #10 Wichita State team, resulted in a 65-62 win for the Wildcats. In their Sweet 16 matchup against the high-scoring #3 UCLA Bruins, Kentucky held their opponent to 75 points. UCLA was averaging over 90 per game. The Wildcats won by 11.
There were eight teams from the ACC that played in March Madness 2017, and North Carolina is the only one that made it to the Sweet 16 and now the Elite Eight. The Tar Heels won the ACC regular season title with a 14-4 record and lost the tournament crown in the finals to Duke 90-83. In March Madness North Carolina annihilated #16 Texas Southern 103-64 and took apart #8 Arkansas 72-65. In their Sweet 16 matchup, the Tar Heels had an easy time with #4 seed Butler, winning 92-80.
Kentucky Wildcats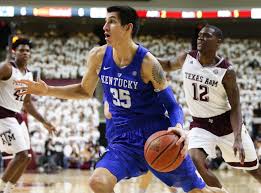 Yes, the Wildcats are all about the new guys, and at the top of that list is Malik Monk. Monk is a top-notch player who has had a fine tournament. He leads the team in scoring, averaging 20.0 PPG. Edrice Adebayo, also a freshman, is an excellent player in the paint, leading the teams in rebounds, averaging 8.1 per game. Adebayo, a 61% shooter from the field, is averaging 13.3 PPG.
Also, freshman De'Aaron Fox needs to be mentioned. He's averaging 16.1 PPG 4.6 APG, and 4.0 RPG. Monk and Wills are Kentucky's best shooters beyond the arc, connecting on 39% of their threes. Sophomore Isaiah Briscoe and senior Derek Willis are essential rebounders while Briscoe is putting 12.5 PPG on the board and Willis is good for 7.1 PPG and 1.1 BPG.
North Carolina Tar Heels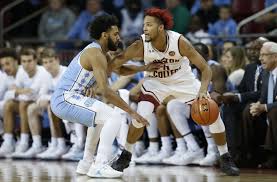 Justin Jackson leads the Tar Heels in scoring. He's averaging 18.1 PPG and connecting on 45% of his shots from the field and 39% of his threes. Joel Berry III seemed to have recovered from rolling his ankle a few days ago, as he had 26 points against Butler and hit three-of-seven three-pointers. Berry is averaging 14.4 PPG, 3.1 RPG, and 3.7 APG.
Kennedy Meeks is taking down on average 9.1 per RPG while scoring 12.5 PPG and hitting 54% of his shots from the field. The Tar Heels play a very good and aggressive game in the paint. In terms of rebounds, Isaiah Hicks has been grabbing 5.7 per game and Tony Bradley 5.3. Hicks is also averaging 12.4 PPG and shooting at 60% and Bradley is good for 7.3 PPG. On D, look for Berry and Meeks to secure the boards and paint.
Kentucky Plays North Carolina 2017 Elite Eight Free Pick
Both teams are averaging 85 PPG and their shooting percentages are equal in every major category. UNC is taking down four more rebounds and making two more assists per game than the Wildcats. Kentucky is committing 2.1 more fouls per game than the Tar Heels. Will inexperience and fouls combine to determine the outcome of this game?
Our Kentucky plays North Carolina 2017 Elite Eight free pick is North Carolina at -2.0 and over 160.5. Game time is 5:05 p.m. from the FedExForum in Memphis, Tennessee.
Kentucky Plays North Carolina 2017 Elite Eight Free Pick: North Carolina at -2.0 and over 160.5