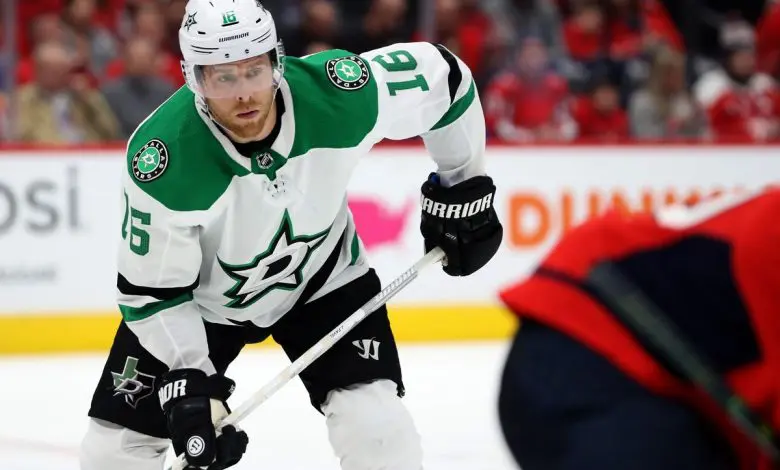 It's kind of a surprise to find Colorado a -140 favorite heading into August 26th Avalanche vs Stars betting considering the hot start from Dallas in the series. The Stars (+125) have a 2-0 series lead and have netted 10 goals while largely keeping the Avs potent offense at bay.
68% of the public still likes the Avalanche despite their struggles on both ends of the ice thus far. This would seem like an evenly matched series that should go six or seven games, but it's also possible that the Stars are just in a zone. The total also seems low at 5.5.
Big Names for Colorado Doing Their Parts
It's hard to calculate where Jared Bednar goes in terms of game plan for August 26th Avalanche vs Stars betting. The Colorado coach is getting great production from his stars as Nathan Mackinnon (3 goals, 2 assists), Mikko Rantanen (1 goal, 2 assists), and Gabriel Landeskog (1 goal, 2 assists) have all contributed thus far.
It's obvious that better defense wouldn't hurt the Avs after they've fell 3-5 and 2-5 in the first two games. Colorado did have two formidable goaltenders, but both have struggled this series. Philipp Grubauer is also now out for the season with a groin injury after allowing 3 goals on 10 shots in game one. Pavel Francouz gets the reins now after a 21-7-4 regular season record. Francouz has allowed six goals on 46 shots (.870) in two games this series though.
Colorado also lost Erik Johnson for the remainder of the playoffs after a game one knee injury. Losing defense doesn't help things against the Stars who weren't normally known for offense while ranking 26th in scoring during the regular season with 2.6 goals/game. The Stars are on another level lately though with 5+ goals scored in five of the last seven.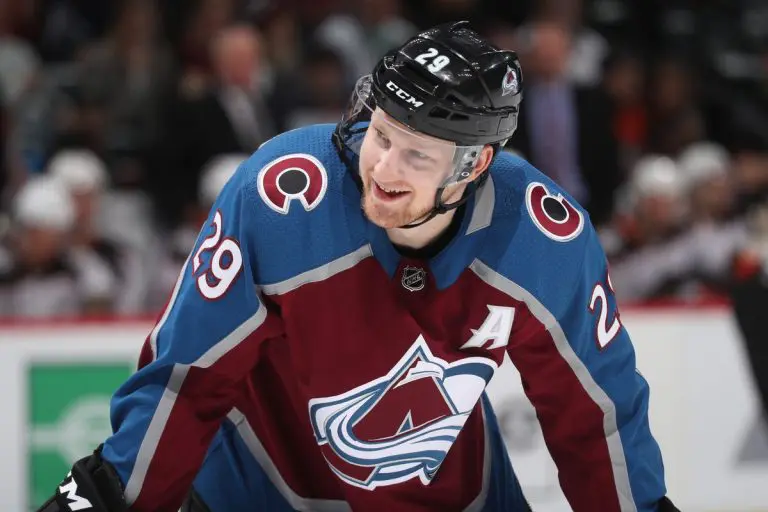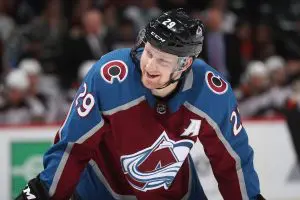 So Why is Dallas the Underdog Again?
The Avalanche aren't the only team moving forward with their second goaltender as Anton Khubodin has taken over in net for Ben Bishop. Khubodin has been great though in allowing just 5 goals on 71 shots (.915) to Colorado in two games. That's an Avalanche offense that ranked in the top five in scoring during the regular season. Plus, Bishop looked off anyways allowing 8 goals on 58 shots (.862) in two restart games.
For as good as Khubodin has been, he really hasn't needed to be. The Dallas offense has scored five goals in each of the first two games of this series and looks to have some of the best depth of any team left in the playoffs. Alexander Radulov has matched Mackinnon with 3 goals and 2 assists this series, Tyler Seguin has a goal and 2 assists, and Joe Pavelski has 7 points in the last five games of the postseason.
August 26th Avalanche vs Stars Betting Pick
It's hard to back the Avs at the -140 price tag on Wednesday even though that line probably indicates a Colorado win. The Avalanche have dropped six of the last seven to the Stars though and were 0-4 against Dallas in the regular season. This may definitely be a trap play on Dallas but at +125 they are worth the risk. Back that with expecting another high scoring game between these two powerful offenses.
Free Pick: Dallas Stars +125
Free Pick: Over 5.5