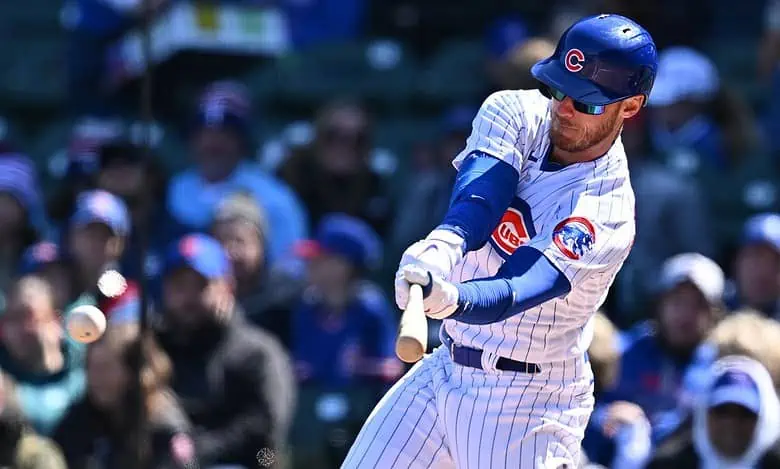 Sunday will be a big day of baseball across MLB, and there are some very important games that will impact playoff races. The Kansas City Royals and Chicago Cubs will meet up for a rubber match on Sunday afternoon at historic Wrigley Field.
Kansas City has had another miserable season, and that has been the case over the last few years. The Royals bring a 40-85 record into this series, but they have been playing well this weekend at Wrigley Field.
The Chicago Cubs are currently holding a Wild Card spot in the National League, but they still have some work to do. Chicago has gone just 5-5 in their last five games, but they have been a great team since July.
The Chicago Cubs come into this game as the moneyline betting favorites at -210 to win this game and this series over the Royals.
Lyles Looking to Get Going
It will be veteran Jordan Lyles making the start on Sunday afternoon, and it's been a rough season. Lyles has gone just 3-13 with a whopping ERA of 6.30, and he could have a tough time against a deep and talented lineup in Chicago.
The Royals have been getting good pitching so far this series, and the bullpen appears to have some terrific arms in it. If Kansas City is able to keep this game close, then the bullpen could be able to make a difference in this matchup.
Bobby Witt Jr. is having a huge season on offense for the Royals as he leads the team with 24 home runs, 79 RBIs, and a .281 batting average. There are some holes in the Royals lineup, and that's one reason that they are a bad team.
Cubs Can Really Hit
The offensive numbers for the Chicago Cubs have been among the best in baseball since the All-Star Break. Chicago made a move to bring in Jeimer Candelario at the trade deadline, and that has only added more depth to this lineup.
Cody Bellinger hit a pair of home runs on Saturday, and he has been the leader of this offense since he signed here in the offseason. The Cubs have a ton of momentum at the plate, and they should be looking to feast on Jordan Lyles.
Kyle Hendricks will be on the mound for the Cubs on Sunday afternoon, and he has been pitching much better than his overall numbers suggest. Hendricks is just 4-6 with a 4.00 ERA this season, but he almost always delivers a quality start.
Cubs Cruise to Win
This has been a highly competitive series, even though these teams aren't close to one another in the standings. The starting pitching matchup on Sunday afternoon is going to create a difference in this game, as Hendricks is much better than Lyles.
Cody Bellinger will have another big game at the plate, and the Cubs will continue to stay red-hot on offense. The Cubs are simply going to run away from the Royals, as Kansas City won't be able to keep pace.
Bet the Chicago Cubs on the run line at -1.5 as they cruise to a big win over the Kansas City Royals on Sunday afternoon.