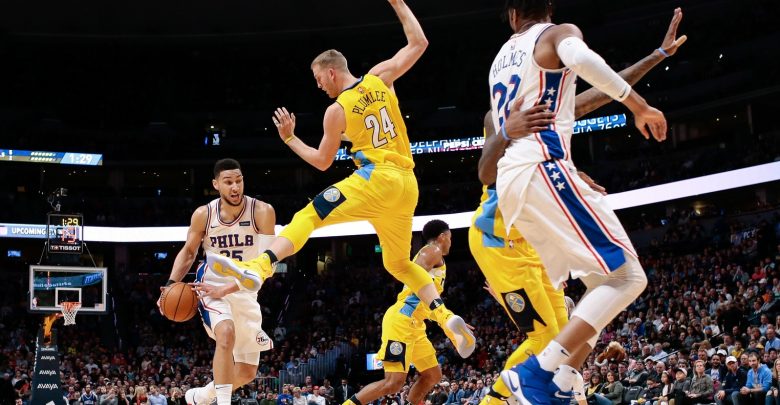 It's a big night in Philly as the Sixers are just percentage points ahead of Indiana for the 4th seed in the East and the opportunity at home court in their first round playoff series. The 3/26 NBA free pick is huge for Denver too though, as they're currently on the outside looking in as the 9th seed in the Western Conference. With 8 games to play, the Nuggets are 1.5 back from both the Timberwolves and Jazz for a berth in the postseason. Denver has an extra night of rest coming in to Monday's game – is that enough for an edge this late in the year?
Inconsistent Nuggets Dooming Their Own Chances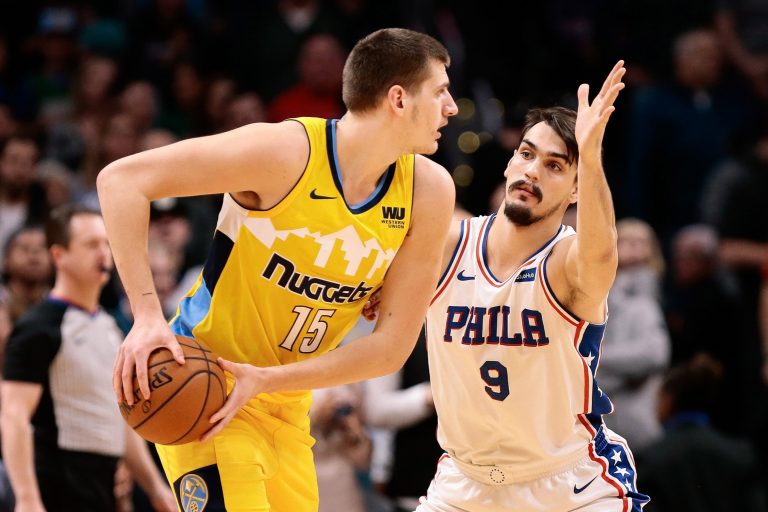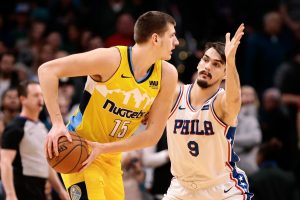 Denver is a mediocre 5-5 over their last 10 which isn't ideal for a team trying to scratch and claw their way into a postseason berth. Could the Nuggets secretly want to be missing the postseason and heading to the lottery? It sure looked like that four games ago when Denver dropped a 94-101 game to Memphis as -7 favorites. It was the only game the Grizzlies have won in almost two months. The Nuggets have won two in a row however and they have a chance to make up some ground against an idle Utah team on Monday.
The Nuggets should be positive coming into the 3/26 NBA free pick considering they beat the Sixers 107-102 in their only meeting of the year. That game was in Denver and the home team was -7 favorites but a win is a win. Then again, Philadelphia was without Joel Embiid in that prior contest. With Philly's big man out of the lineup, Nuggets C Nikola Jokic went for 19 points and grabbed 13 rebounds. The two big men have met up only once and it was last season when Jokic got the best of The Process with 25 points in 22 minutes. You can bet Embiid remembers that matchup.
Philadelphia is FINALLY Playoff Bound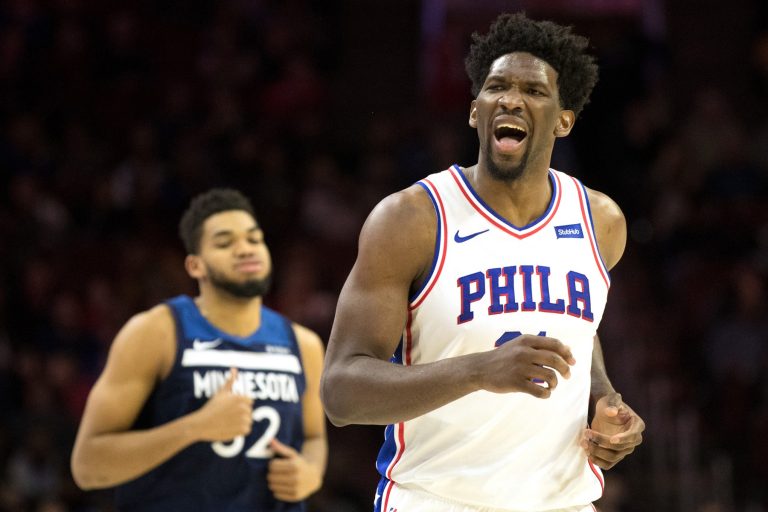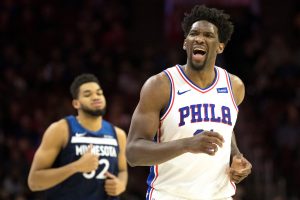 The 76ers rebuild finally looks complete as the team is headed to the playoffs for the first time in six years. Philadelphia has a big game Monday night as their .583 winning percentage is barely ahead of Indiana .581. It's a crucial race because that is the fight for the 4th seed in the East which would mean home court advantage in the first round of the postseason. Philadelphia could conceivably catch Cleveland who they trail by 1.5 games for the 3 seed but either way, the hometown Philly fans could be a major edge in a postseason series.
The Sixers looked poised for the victory in the 3/26 NBA free pick as they've rattled off six wins in a row. Philly's top 10 offense has looked especially potent as they've went for 115+ in six of their last eight games. The Sixers success this year has come with balance too as their defense is tops in the NBA in opponents field goal percentage. The Nuggets have actually scored 120+ in three of their last five but their downfall could be defense, where Denver ranks 30th in opponents shooting percentage (47.9%).
3/26 NBA Free Pick Betting
Oddsmakers have made the red hot Sixers -5.5 favorites tonight. One thing you can say about Philadelphia is when they're on – they're dominant as their last three victories have been by 12, 20, and 14 points. Denver has the talent to put up a fight, but they're also playing their fifth straight road tilt tonight. Philadelphia has played four of their last five at home so they should be well rested and very ready.
Free Pick: Philadelphia 76ers -5.5