MLB Picks
Wednesday April 24th NL Free Pick: Braves at Reds
Cincinnati Took Game 1, But Huge Value on Atlanta in Rematch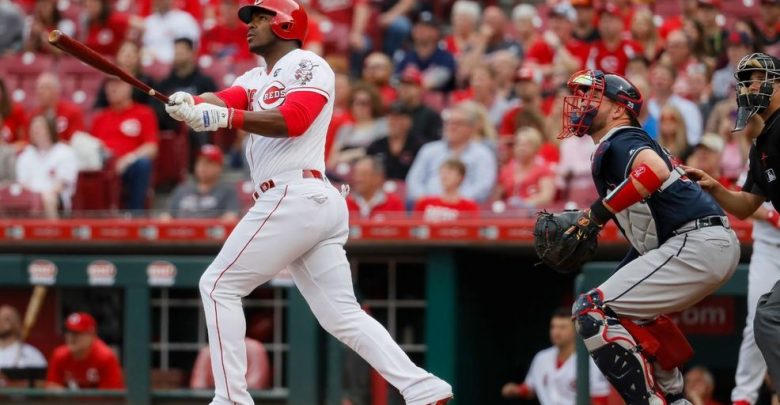 The Braves were riding pretty high after taking 2 of the last 3 in their series vs. Cleveland over the weekend. A 250 mile trip across Ohio combined with a day off seems do have did Atlanta in however as the Reds were able to capture the 1st contest in this 3 game series 7-6 on Tuesday. Oddsmakers have set Atlanta as decent favorites in the April 24th NL free pick (ATL -136) but do the Reds have the value at home?
Atlanta Still Scoring Adequate Runs Despite Loss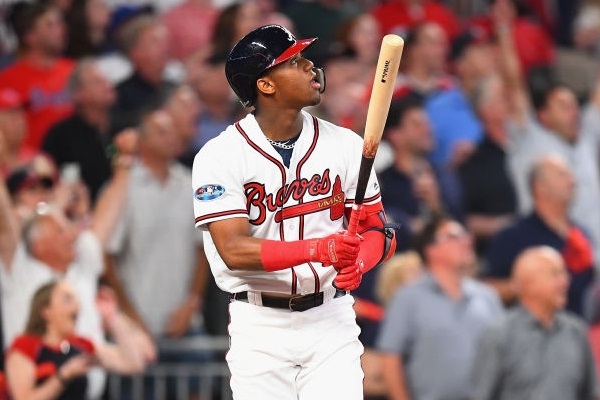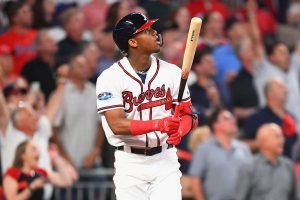 The 6-7 loss on Tuesday wasn't ideal for the Braves, but it still marks 25 runs scored in the last three games for Atlanta. Brian Snitker's team also belted out 10 hits compared to the Reds 9 which actually gives Atlanta decent momentum heading into the April 24th NL free pick. The Braves are just 1.5 GB in the East and have a top 10 offense in the majors – Cincinnati does not. Atlanta is in kind of a slump offensively overall though. Ozzie Albies, Ronald Acuna, and Josh Donaldson have struck out a combined 30 times in their last 74 AB.
It's hard to figure out how Atlanta has done so well offensively lately to be honest. Mike Soroka wants to make his Braves teammates' bats irrelevant though if he can repeat last Thursday's outing. It was Soroka's first start of the year due to shoulder issues, but right-hander held Arizona to 1 ER on 4 hits in 5IP. Soroka has only faced Derek Dietrich of the Reds roster so he has the edge of unfamiliarity.
Do the Reds Actually Have the Momentum Here?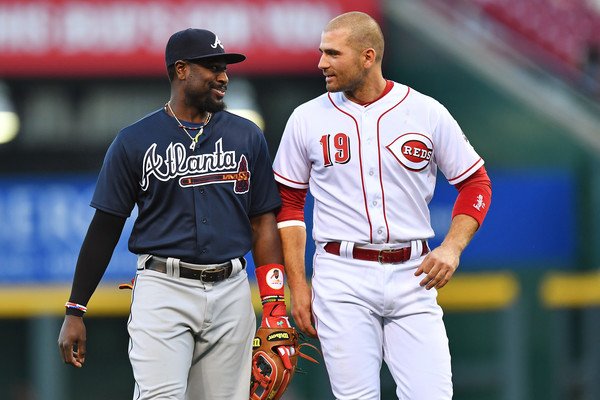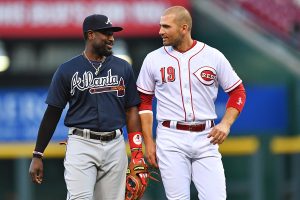 Pretty much everyone would agree that Cincinnati is in a miserable spot in last place in the Central, with four quality teams ahead of them. The Reds expected that, but they've still put together a pretty impressive run lately winning 4 of the last 5. This includes taking the first 3 games in a series at San Diego before dropping the finale 3-4. It's either dumbfounding – or a credit to the Reds' pitching – that they've gone 5-5 in their last 10. After all, Cincinnati boasts the league's absolute worst hitting team in terms of batting average (.201). Jose Iglesias is the only Reds player hitting above .250 over the past 7 days.
If Cincinnati isn't going to get much offensive firepower in the April 24th NL free pick then it's up to Tanner Roark to shut down the Atlanta bats. Roark has been great lately, holding St. Louis and San Diego to 1 ER each across 10.2 IP. The Braves have seen the Reds starter a lot though (174 AB) and have an average close to .300 against him. Freddie Freeman has hit .311 vs. Roark in 45 AB and Nick Markakis has 3HR in 33 AB. That's much more potential than the Reds offense has Wednesday.
April 24th NL Free PIck Betting
It's just hard to trust the Reds offense right now. The only reason Cincinnati won on Tuesday was because they drew 9 BB's from Atlanta pitchers. The Braves have seen Roark tons from his days with the Nationals in the NL East and Atlanta knows this one is here for the taking.
NL Free Pick: Atlanta Braves -136