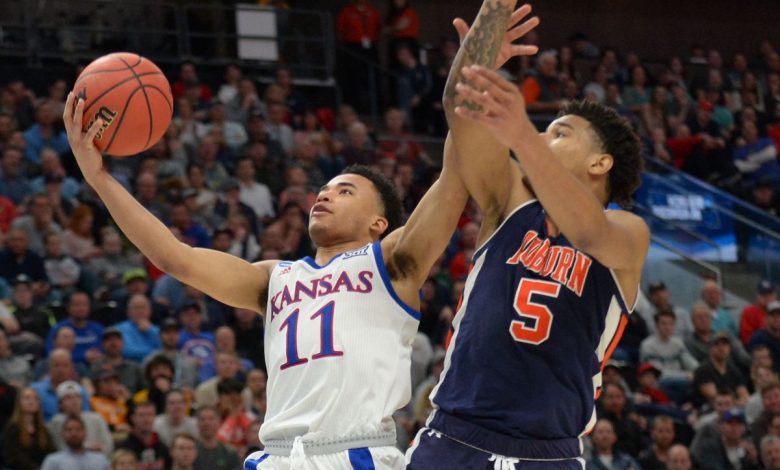 The Big 12 Conference might not be as deep as some other conferences in the country, but it is loaded with top teams at the top. The No. 3 Kansas Jayhawks will host the No. 4 Baylor Bears on Saturday in what is a battle of the top two teams in the league. Winning on the road is never an easy task, especially in one of the most iconic venues in the country.
Baylor has won 11 straight games to improve its record to 12-1 so far this season. The Bears are off to a 2-0 start in Big 12 Conference play, and they have beaten some terrific teams.
Kansas comes into this game with a record of 12-2, and it has won three straight games. The Jayhawks are coming off a blowout win over Iowa State. The Kansas Jayhawks are 7.5-point favorites over Baylor in this Big 12 showdown.
Baylor Defense Leading The Way
Baylor is going to need to slow this game down, and its defense could keep this game close. The Bears are allowing 58.4 points per game this season, and they have already shut down some pretty terrific offenses.
Baylor is willing to change up defenses throughout the game, and that could give Kansas some trouble.
The Bears come into this game averaging more than 74 points per game, but their offense has been a little stagnant of late. Baylor managed to score just 57 points in its most recent win, and that won't work against the Jayhawks.
Guard Jared Butler leads the team with over 16 points per game, and he will need to shoot it well in this one.
Kansas Can Do It All
The Jayhawks are solid on both ends of the floor, and they seem to be playing better with each passing week. Kansas is holding opponents to just 61 points per game while scoring close to 80 points per game.
The Jayhawks will want to try to turn this into a track meet and use their athleticism to get the win.
Kansas has plenty of big men to throw at the Bears, but it is led by a stellar guard. Devon Dotson is leading the team with 18.6 points and 4.5 assists per game and really sets things up for his teammates.
Center Udoka Azubuike is shooting 80 percent from the field, and almost all of his shot attempts come from inside the paint.
Jayhawks Protect Home Floor
This game won't likely feature a ton of scoring because these are two of the best defensive teams in the country. Both teams do have the ability to make some big plays, and the team that shoots it best will likely win.
Kansas has had a couple of bad performances this season, but it just has so much talent.
Baylor is going to be a real threat to Kansas all season long, but it isn't pulling off the upset at Allen Fieldhouse on Saturday. The Bears will keep it close for a while, but the Jayhawks will come away with the win. Take the Kansas Jayhawks -7.5 over the Baylor Bears in this game.