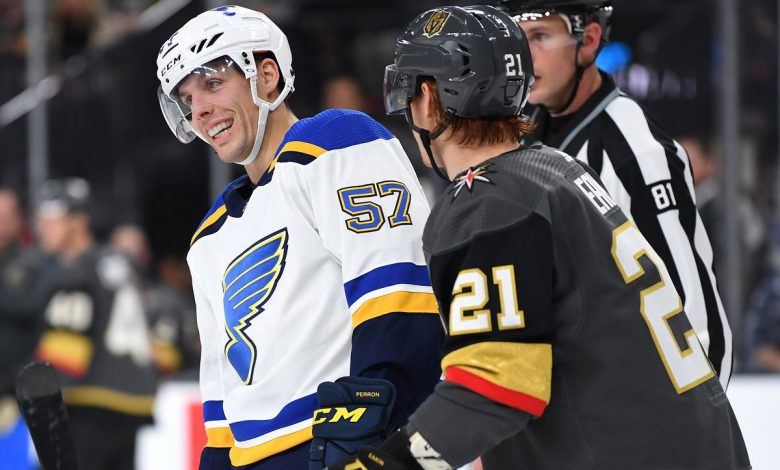 It's a battle of first place teams when St. Louis visits Vegas in the January 4th NHL free betting pick. The Blues are still looking for their first win on their current 3-game road trip that wraps up Saturday afternoon in Las Vegas. The Golden Knights meanwhile are on a surge, winners of three straight and 7 of their last 10. Vegas is priced as -141 favorites here.
St. Louis Starting to Question Themselves?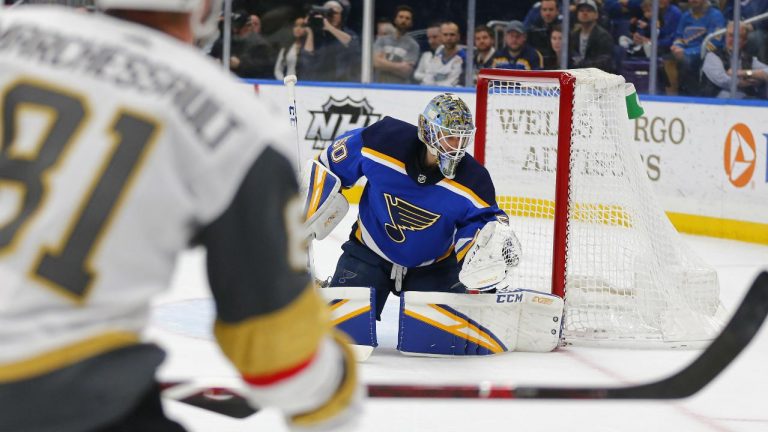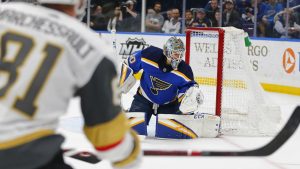 The Blues have dropped two in a row including their worst defeat of the season, 3-7 at Colorado on Thursday. That followed up a 1-3 loss at Arizona in which St. Louis was a -112 favorite but make no mistake, the sky is far from falling for the Blues. This is a team that is still in 1st in the Central by six points and had won 8 straight prior to their current road trip.
The Blues' 8-game winning streak included a 4-2 win over Vegas in St. Louis on December 12th. It was the 4th straight win for Craig Berube's team in the head-to-head series. The Blues have actually scored a point in all 7 games vs. Vegas since the franchise's inception in 2017, going 5-0-2 and 1-0-2 at T-Mobile Arena.
St. Louis needs to find their offense in the January 4th NHL free betting pick. During their 8-game win streak the Blues scored 4+ goals seven times. They have just 4 total in losses to the Avs and Coyotes in the past week. Of course goaltender Jordan Binnington doesn't get let off the hook either. Was his 7 goals allowed on 41 shots on Thursday just an enigma vs. Colorado's #1 scoring offense? Binnington had won six straight prior, allowing 2 goals or less in 4 of those games.
Vegas On a Nice Home Stretch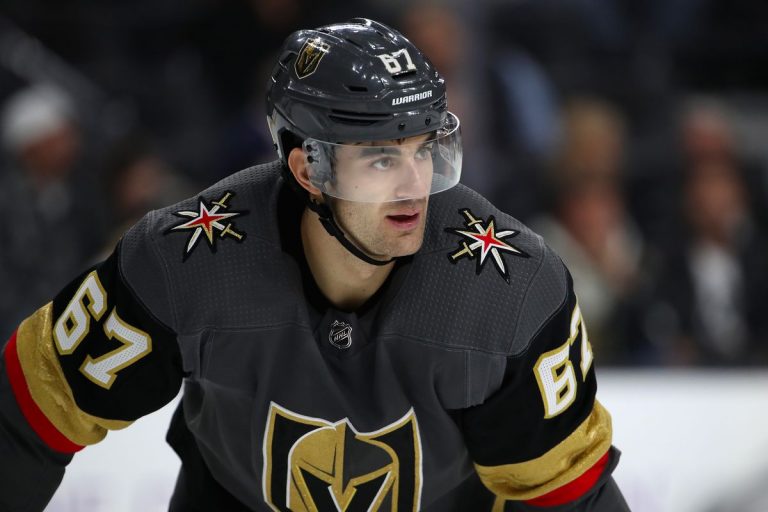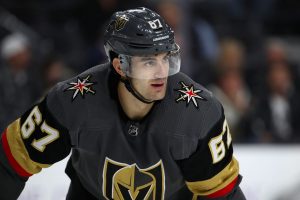 The Golden Knights have rattled off three straight wins to keep a 2-point lead over the Coyotes in the Pacific. Vegas started their current home stretch with a win over that Arizona squad and has had the benefit of being at home since December 27th. That's a big advantage over a St. Louis team playing their third straight on the road.
For all the success that Vegas has had in their first three years in existence, this Blues team has largely been a thorn in their side. The Golden Knights have yet to get a regulation win vs. St. Louis in seven tries. There are some reasons to think that trend comes to an end in the January 4th NHL free betting pick. The Golden Knights offense is clicking with 14 goals over their last three and their defense has shut down 9 of the last 10 PP attempts.
It looks like it will be up to Marc-Andre Fleury to keep the St. Louis skaters at bay. The veteran goaltender recently declined an invitation to play in the all-star game while going 5-1-1 in his last 7 starts. The Blues did get to Fleury back in December though, netting 4 goals on 29 shots at the Enterprise Center.
January 4th NHL Free Betting Pick
Does the 4:00 PM EST start time hurt St. Louis in this one after spending a Friday night in Las Vegas? There's a real good chance the Golden Knights were going to be 'up' for this one anyways having never beaten the Blues in regulation but it would be real easy to see St. Louis come out flat in this one as they wrap up a 3-game trip out West and have 2 days off to look forward to.
Pick: Vegas Golden Knights -141