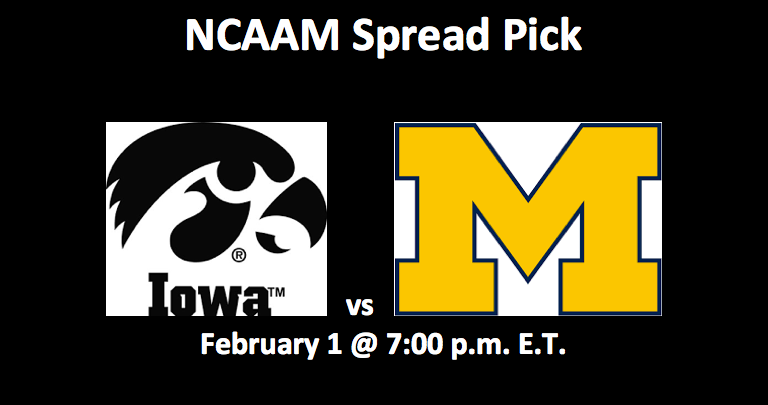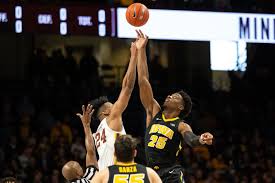 There are a few key games involving NCAAM top-25 teams this Friday, February 1, and the first one on the docket has the Iowa Hawkeyes (16-5 Overall, 5-5 Big Ten) hosting the #5 Michigan Wolverines (20-1 Overall, 9-1 Big Ten). Our NCAAM Iowa vs Michigan pick has the Wolverines favored by -3.5.
The game will play at the Carver-Hawkeye arena in Iowa City, IA with a tipoff scheduled for 7:00 pm ET. Iowa has lost its last two games, while the Wolverines are on a three-game roll with their last loss being 64-54 on January 19 to the Wisconsin Badgers. The Hawkeyes last won on January 20, as they beat Illinois easily 95-71.
Big Ten performance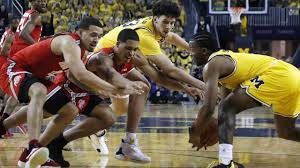 The one Big Ten loss for Michigan thus far this year was, as noted, to Wisconsin. The Hawkeyes also lost to the Badgers. The score was 72-66. Of the other conference clubs these teams have both faced this season, the Hawkeyes have lost to two, Purdue and Minnesota. Both teams have beaten Ohio State, Penn State, and Northeastern.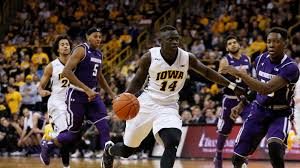 Those two teams that Michigan has beaten and Iowa has lost to are both top-25. The Hawkeyes lost to Purdue by 16 points and Minnesota by five. The Wolverines beat the Boilermakers by nine and the Golden Gophers by two. Interesting to note that Purdue is allowing 69.0 PPG. The Wolverines were able to score 76 points against the Boilermakers, while Iowa put up 70. Michigan was +5.6 on their average PPG, while Iowa was -12.2. That difference puts the Wolverines at +17.7 in terms of offensive performance against the same opponent.
At the same time, Purdue was held to 57 points by Michigan, which is less than one-point above the number of points allowed per game by the Wolverines. The Boilermakers score 86 against the Hawkeyes, which was 12.4 more PPG than the average allowed by Iowa. With that in mind, our NCAAM Iowa vs Michigan pick definitely sees the Wolverines as having a leg up.
Edge: Michigan
Iowa vs Michigan Pick – Stats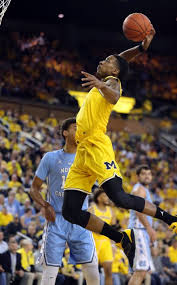 Offensively, the Hawkeyes look good as our Iowa vs Michigan pick has then scoring 82.2 PPG to the Wolverine average of 71.4 PPG. Also, Iowa has a two-percentage-point edge in field goals and is averaging about 3.5 more APG than tonight's opponents. Also, the Hawkeyes are an impressive eight percentage points better per game in foul shooting and two better from downtown. Tonight's home team is scoring on average 8.1 PPG more from the charity stripe than the Wolverines.
Defense is a different story. Michigan is the second-ranked defense in the nation, allowing 56.1 PPG. Plus, they have much better ball control, as the Wolverines are averaging 9.5 TOPG, while the Hawkeyes are turning it over 12.2 times per contest. Rebounding is equal at 36 per game.
Over the past five games, the Wolverines have been averaging 65.4 PPG. They have a record of 4-1 in that time. They've been holding teams to 55.2 PPG. In that same span of games, the Hawkeyes have gone 3-2, averaging 82.0 PPG, which is their season average, and allowing 77.8 PPG. That about four points higher than their season average. The Michigan defense has been amazingly consistent this season. The Iowa D has not.
Although Iowa has a dynamic offense, the Wolverines have done of fine job of shutting down even the most prolific of opponents. On the other hand, Iowa has struggled on D. We're giving Michigan the advantage due to their consistency.
Edge: Michigan
Keys to this Game
Defense will decide this game – Michigan is nicely positioned in this area
Michigan has best playmaker in guard Zavier Simpson and Iowa best 3-point man in guard Isaiah Moss – Michigan edge
Wolverines dominate in steals and Hawkeyes in ORBs – even
Iowa front men have potential to control paint, but Michigan will battle – Iowa slight advantage
Hawkeye bench is better suited to contribute
We are, once again, offering the Wolverines a minor advantage. That is due to their big time defense.
Edge: Michigan
Our Michigan at Iowa Spread Pick
Here we go with our Iowa vs Michigan pick. If anyone can be a spoiler in a game versus Michigan, it is the Hawkeyes. The Iowa offense, when running on all cylinders, is unstoppable. However, if any team can stop that impressive Iowa shooting, it is Michigan. We're taking the Wolverines at -3.5.
Summary – Iowa vs Michigan Point Spread Pick: Michigan at -3.5