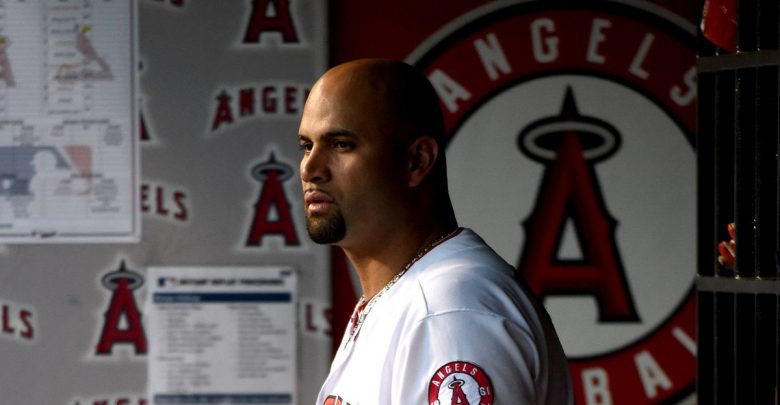 The Los Angeles Angels will look to even things up in their Interleague series with the St. Louis Cardinals when the two play the second game Saturday afternoon. The Cardinals won the opener 5-1 in Albert Pujols' first game back in St. Louis since leaving as a free agent following the 2011 season. Pujols went 1-for-2 with a walk in the opener.
The Angels will turn to Felix Pena as the "starter" in this one as they try to snap a two-game losing streak, though manager Brad Ausmus has used an opener for Pena in his last three appearances. Los Angeles is now one game under .500 on the season and in fourth place in the American League West. St. Louis will counter with Dakota Hudson as they try to snap a five-game stretch of alternating wins and losses. The Cardinals sit in third place in the National League Central but pulled within two games of the top spot with Friday night's win.
There is not a moneyline or over/under set for this contest due to the uncertainty of whether Pena will start or have an opener before he takes the mound.
Solid Stretch
Pena has been on a roll of sorts, winning his last five decisions, including picking up wins in three of his last four outings. That one appearance that he didn't record a win in wasn't very good though, as he lasted just 1 2/3 innings after coming into the game in the second inning against Oakland, allowing seven earned runs on eight hits and two walks. In his last true start, at the end of May, Pena went 5 1/3 innings, giving up three runs on three hits but striking out eight and picking up the win.
The Angels' offense continues to revolve around Mike Trout, and with good reason. The centerfielder is widely considered the best player in the game today, and his stats back that claim up. He leads Los Angeles with a .306 batting average, 22 home runs, 56 RBI, 61 runs and 76 hits. Kole Calhoun has notched 16 home runs, and 38 RBI and Pujols has 12 homers and 40 RBI, though both are hitting just .233 on the season.
Inconsistency
The current Cardinals streak of alternating wins and losses is typical of the team this season. After starting fast, they cooled way off in May and now are trying to crawl back up into contention for the division crown with the Cubs and Brewers. One consistent thing lately has been the Cardinals picking up a win when Hudson starts on the mound. St. Louis has won six straight games with Hudson as the starter, and he has won his last three decisions, sitting at 5-3 coming into this one. The 24-year-old has lowered his ERA from 5.63 in late April to his current 3.55, and he's looked more and more comfortable on the mound as the season has progressed.
Offensively, Marcell Ozuna has provided much of the pop for the Cardinals. Ozuna, who had three hits, including a home run, and three RBI in the opener, has 19 home runs on the season. He is batting .278 with 60 RBI and 51 runs scored. Paul Goldschmidt has 14 home runs but has been inconsistent over the last few weeks, while Paul DeJong paces the team in batting average (.272), hits (76), runs (52) and doubles (19).
Two Straight for St. Louis
Hudson has been putting it together lately, while Pena has had his problems, giving the Cardinals a big advantage on the mound. St. Louis also has a deeper lineup and motivation to win against one of the franchise's all-time greats this weekend. I'm picking the Cardinals to make it two straight wins.