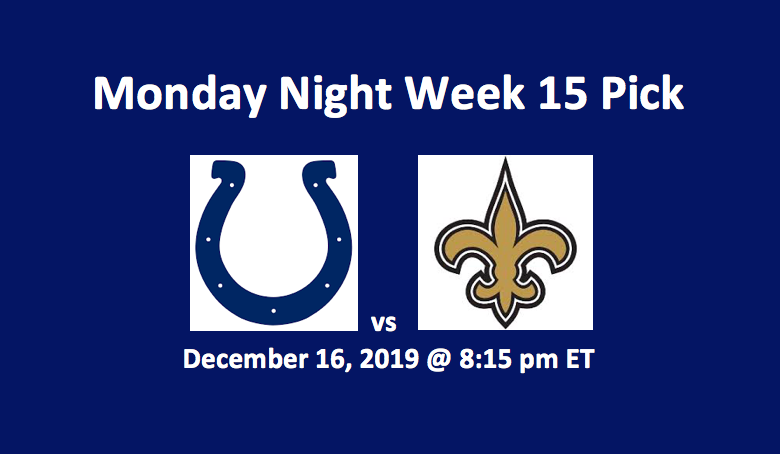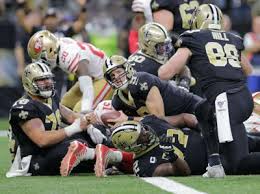 Our Indianapolis vs New Orleans pick has the Saints from -9 to -10. This Colts vs Saints prediction is for Monday, December 16, 2019. Kickoff is scheduled for 8:15 PM ET at the Mercedes-Benz Superdome in New Orleans, LA. The Indianapolis Colts (6-7 Overall, 2-4 Away) are third in the AFC South and just about out of the playoff race. On the other hand, the New Orleans Saints (10-3 Overall, 5-2 Home) have locked up the NFC South and in the final weeks are looking to secure a bye as well as home field for the playoffs.
Coming into this contest, the Colts have lost three straight games and five of their last six. Four of their last five losses have been by three points or less. The Saints lost their last contest. San Francisco beat them 48-46. Prior to that loss, New Orleans had won three in a row and nine of 10. Only two of those wins were by nine points or more. In fact, eight of their wins have been by seven or fewer points.
Indianapolis vs New Orleans Pick – Stats
Although these two teams have quite different records, their statistics are amazingly similar. On defense, the Colts are holding opponents to 22.7 PPG while the Saints are keeping their opponents to 22.8. You'd think that the New Orleans offense would be generating a huge number of points. However, they're averaging a respectable 26.5 PPG. The Colts have been good for 22.8, giving the Saints a +3.7-point advantage. On offense, the Colts offer a solid ground game, while the Saints are better in the air. Our Indianapolis vs New Orleans pick finds that defensive yards in all aspects are even.
Colts at Saints – Players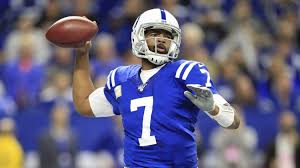 Colt QB Jacoby Brissett is completing 63.2% of his passes. He's tossed 18 TD passes and six picks. Brissett has been sacked 20 times. The Colt QB has a sound unit of receivers. The Colts' top four pass catchers have a total of 17 TDs. RB Marlon Mack is averaging 4.4 YPA. He's rushed for five scores and 900 yards. The Indy defense brings 33 sacks, 11 interceptions, and 13 forced fumbles to the game. LB Darious Leonard leads the defense. Leonard has accumulated 92 total tackles, five sacks, and four picks. He's also responsible for 8.5 TFL and six PD.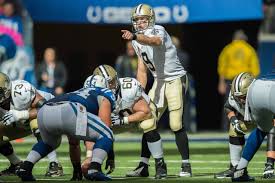 Our Indianapolis vs New Orleans pick observes that QB Drew Brees is having a solid but truncated season. His most impressive stat is his 73.6% completion rate. In eight games, Brees, who was injured earlier in the season, has tossed 14 TDs and four picks. He's been sacked nine times. His primary pass catchers, WR Michael Thomas and TE Jared Cook, have seven and six TD receptions respectively. The Saints rush attack is led by Latavius Murray. Murray is averaging 4.7 YPA and has crossed the goal line five times. The New Orleans D, which has manufactured two TDs, has 43 sacks, 11 picks, and 10 FF. TFL are an impressive 80.5 and PD come in at 60. DE Cameron Jordan and safety Marcus Williams anchor the defense. Jordan has 13.5 sacks and 16 TFL, while Williams has grabbed four INTs and defended 13 passes.
Our Indianapolis vs New Orleans Pick
Our Indianapolis vs New Orleans pick notes that the Saints will be missing some important defensive players. With those ranks thinned, New Orleans will be vulnerable. Although we expect that the Saints will win, we don't think this will be a blowout. We're taking the Indianapolis Colts at +10.0. Note, we have early Week 16 NFL picks right here!
Indianapolis Colts vs New Orleans Saints Prediction – Summary
Indianapolis Colts at +10.0