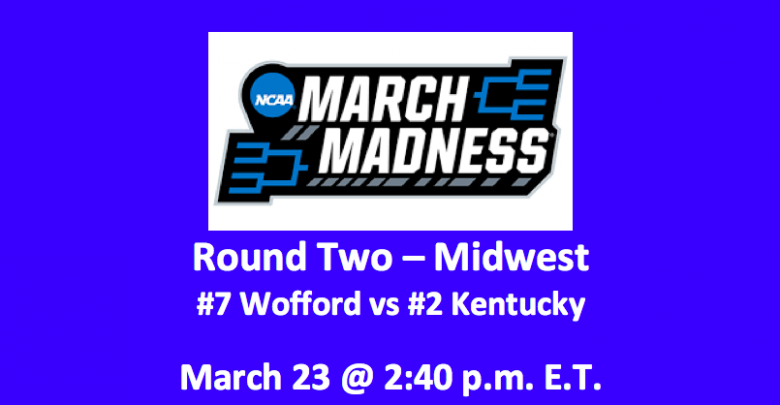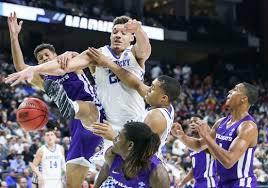 Our Wofford vs Kentucky preview of this Round Two Midwest Region game has the Wildcats listed between -5.0 and -6.0. This 2019 NCAA Tournament contest will be played Saturday, March 23 at the VyStar Veterans Memorial Arena. Tipoff will be at 2:40 pm ET. The Terriers are a solid shooting team and can rack up points from the arc and at the free throw line. Forward Cameron Jackson is not only a fine scorer and rebounder, but also a solid playmaker. Kentucky, also a sharpshooting basketball team, was dismal from downtown in their first game of the tourney. They'll have to do better against the Terriers or they could find themselves in trouble. The Cats will not be able to relax against Wofford, which has proven to be a worthy opponent throughout the entire regular season.
Wofford Terriers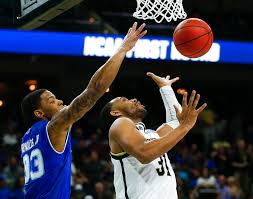 In their NCAA Tournament Round One game, the Terriers, who are ranked 19th nationally, beat the Seton Hall Pirates easily 84-68. Wofford went into the locker room at half-time ahead by 10 points and never looked back. In that game, the Terriers shot the lights out of the scoreboard, hitting 48.1% of their field goals and 46.4% of their three-pointers. Our Wofford vs Kentucky preview observes that the Terrier success rate on foul shots in their first game was an amazing 82.6%. Consequently, that helped them dominate the Pirates, Four players shot in double figures and forward Cameron Jackson posted a double-double, as he put in 14 points and took down 10 rebounds. Jackson also had five assists. Guard Fletcher Magee led the Terriers with 24 points. His counterpart, Nathan Hoover, put up 18 points.
Kentucky Wildcats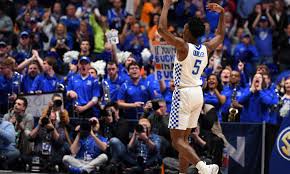 In playing the 15th-seed Abilene Christian Wildcats, Kentucky, which is ranked seventh nationally, did not face much of a challenge. That first round game was essentially over at halftime. In that double Wildcat contest, the Wildcats of Kentucky were good on 53.6% of their field goals and 78.9% of their foul shots. However, our Wofford vs Kentucky preview found that the second-seed Cats were dismal from downtown, completing just 28.6% of their attempts from the arc and beyond. Kentucky guard Keldon Johnson led all scorers with 25 points, while forward E.J. Montgomery, who had three points, led the team in rebounds with 11. Guard Tyler Herro and forward Reid Travis each had double-digit scoring nights with 14 and 18 points respectively. Two players came off the bench to contribute a total of 15 points.
NCAA Tournament Round One – Wofford vs Kentucky Preview Pick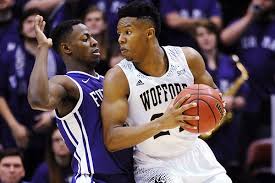 As you can probably tell, we think this game will be fairly tight. As a result, our Wofford vs Kentucky preview finds that the Terriers will give the Wildcats a tough fight. They will make a game of it. Kentucky needs to come out strong and establish their game. If they are going to shoot threes, the Wildcats better hit them. If the Terriers control the paint and hit from beyond the arc, the Cats will find themselves scrambling. In this 2019 NCAA Tournament Round Two Midwest Region game, we are going with the Terriers at +6.0.
Summary Midwest Region, Round Two – Wofford vs Kentucky Preview & Pick: Wofford Terriers at +6.0