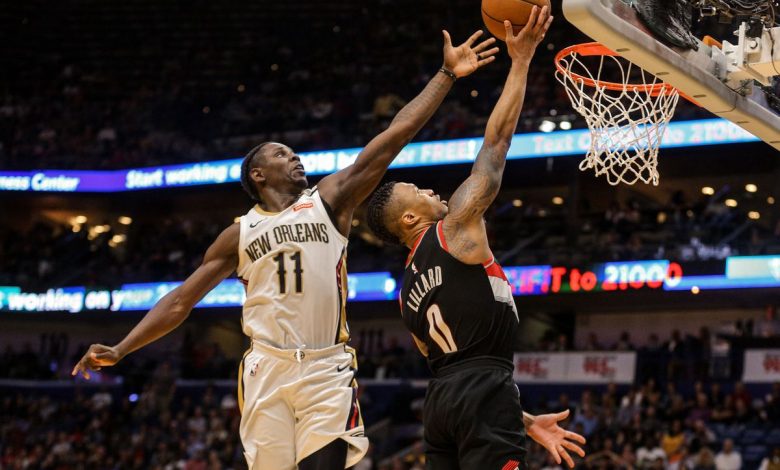 New Orleans hasn't exactly had the best start to the season at 4-9, but should they be underdogs at home in the November 19th NBA free betting pick against a Portland squad that is just 5-9. The Pelicans are riddled by injury, but the Trail Blazers are playing Tuesday on the second leg of a back-to-back. Terry Stotts' team was blown out at Houston on Monday – but still logged a lot of crucial minutes.
Portland Doesn't Seem Built for Back-to-Back Games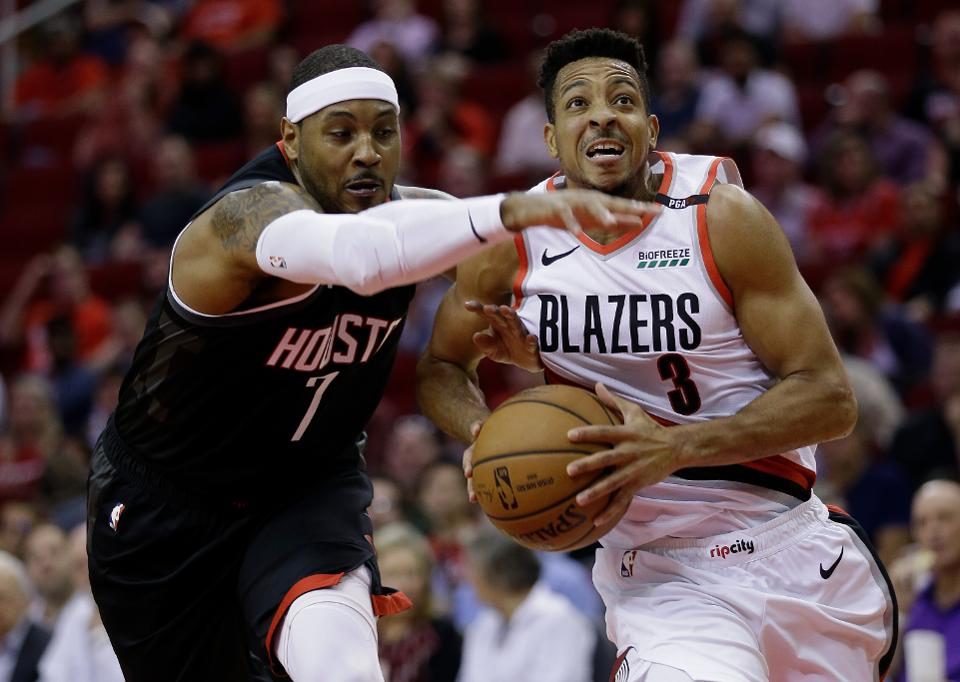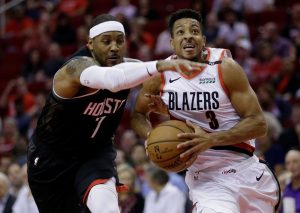 The Trail Blazers average 112.5 points per game, which is in the top 12 in the league. 45% of that scoring comes from the back court combo of Damian Lillard (28.6 ppg) and CJ McCollum (21.3). That duo also averages over 37 minutes per game apiece which makes Portland a strange favorite on 0 days rest in the November 19th NBA free betting pick. One thing working in the Trail Blazers' favor is the energy boost they may get from the debut of Carmelo Anthony. 
Lillard went for 35 minutes on Monday vs. Houston and McCollum 37 in the 108-132 loss at Houston. Those are also 'hard minutes' against a Rockets team that is 5th in the league in possessions per game. New Orleans has the 4th highest pace however which makes the turnaround even tougher. Portland is 0-3 in back-to-back games this season, losing at San Antonio, at home to Brooklyn, and at Toronto in those situations.
Portland's defense is 23rd in the league in points per game and the Rockets lit up the 'Blazers for 132 points on Monday. That's not a good matchup while being fatigued against the Pelicans' #5 scoring offense. New Orleans has averaged just 101 ppg in their last two, but had three straight of 115 or more prior to that.
Pelicans Getting Healthier for Tuesday Night?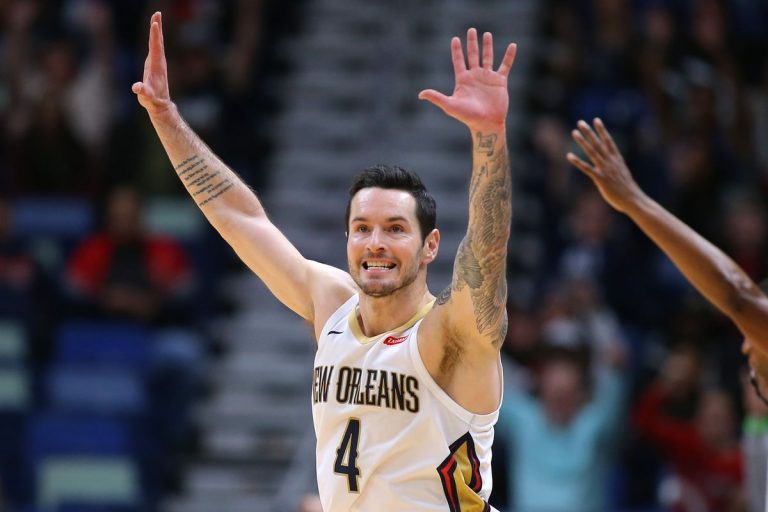 Portland is possibly tired heading into the November 19th NBA free betting pick, but fatigued is better than being out. That's the possibility that New Orleans is facing with Derrick Favors, Josh Hart, and Jahlil Okafor likely to miss the Portland game. Some other Pelicans on the injury report could or could not return Tuesday with Brandon Ingram, Lonzo Ball, and Frank Jackson all questionable with various ailments.
Can the New Orleans players that are healthy help push the Pelicans to an outright win at -105? JJ Redick returned from a toe injury on Sunday to pace New Orleans with 26 points in an 8 point win over the Warriors. Jrue Holiday should be able to have a huge night vs. a fatigued Portland back court that is 3rd worst defensively vs. the PG position as it is. New Orleans had one of their best offensive nights of the season on 11/14 vs. the Clippers, winning 132-127 when Holiday had 38. Jackson and Favors also contributed a combined 43 in that game however.
Can Portland attack the inside with both Favors and Okafor sidelined in this matchup? Golden State outscored the Pelicans 44-36 in the paint last game, and the Warriors don't have much of a post game with Draymond Green moved to the point. The Blazers are a bit banged up in the front court too with Jusuf Nurkic, Pau Gasol, and Zach Collins all out – but they still have 7-footer Hassan Whiteside to wreak havoc.
November 19th NBA Free Betting Pick
If any or all of the Jackson, Ingram, and Ball can go for New Orleans they definitely should in a very winnable game against a fatigued Portland squad. The Pelicans have matchups at Phoenix, at Utah, at the Clippers (the night after the Jazz game), and at home against the Lakers in the next four so it may be New Orleans' last chance to get a W for a bit.
Pick: New Orleans Pelicans +1.5