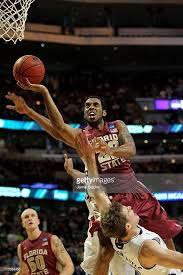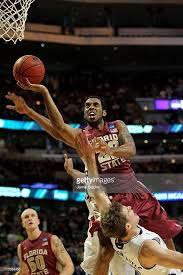 The #15 Notre Dame Fighting Irish (16-2 Overall, 5-0 ACC) visit the #7 Florida State Seminoles (16-2 Overall, 4-1 ACC) in a huge Atlantic Coast Conference game. Notre Dame sits in first place in the ACC, while the Seminoles are in third. In our Notre Dame plays Florida State college basketball free pick, the Irish are underdogs by 5.5 or 6.0 points.
Notre Dame's two losses came one after the other. The first was to #1 Villanova 74-66 and the second to #15 Purdue 86-81. Their first conference win was 78-77 in OT against Pittsburgh. They then beat #9 Louisville 77-70 and unranked Clemson 75-70. Their last two wins can last week as they beat Miami 67-62 and Virginia Tech 76-71. They've won seven straight.
The Seminoles have started with a very rigorous conference schedule. They tipped off first against unranked Wake Forest, beating them 88-72. Then came four straight games against ranked ACC opponents. On Dec. 31 they beat #12 Virginia 60-58 and Jan. 7 #21 Virginia Tech 93-78. They also took down #7 Duke 88-72 on Jan. 10. Their one conference loss came on Jan. 14 when #11 North Carolina beat them 96-83.
#15 Notre Dame Fighting Irish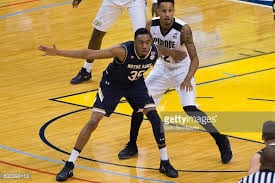 Forward Bonzie Colson (15.8 PPG, 10.9 RPG, 47 FG%) leads the Fighting Irish. He tops the team in points and rebounds per game. Also upfront, V.J. Beachem (13.9 PPG, 3.9 RPG, 42 FG%) offers solid support. Guard Matt Farrell (14.1 PPG, 5.4 APG, 45 FG%) controls the backcourt, while just across from him Steve Vasturia (15.0 PPG, 3.3 APG, 49 FG%) provides lights out shooting that includes a 92% free throw rate and 44% connection on three-point shots.
While scoring 81.1 PPG, Notre Dame is showing good ball control as they're averaging just 9 turnovers per game and a solid 17.4 APG. They are allowing just 66.7 PPG while producing 4.1 BPG and 7.4 SPG.
#7 Florida State Seminoles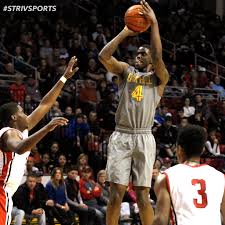 The Seminoles have three premium shooters on their roster. Guard Dwayne Bacon (17.8 PPG, 1.8 APG, 47 FG%) leads all starters in three-point conversions with a 38% rate. Guard Xavier Rathan-Mayes (10.8 PPG, 4.7 APG, 47 FG%) brings decent playmaking skills to the court. In the frontcourt, freshman Jonathan Isaac (12.5 PPG, 7.5 RPG, 52 FG%) is a major presence, while guard Terance Mann (9.4 PPG, 4.9 RPG, 61 FG%) offers good inside the paint skills. Senior center Michael Ojo (5.1 PPG, 3.9 RPG, 61 FG%) offers relief under the boards.
Florida State is averaging 86.5 PPG and allowing 70.4. Turnover are on the high side at 13 PG. Assists come in at 15.3 and the Seminoles are averaging 5.1 BPG and 8.0 SPG. They offer a bit more offense and a little less defense than their opponents.
Notre Dame Plays Florida State College Basketball Free Pick
The Seminoles have a major edge in field goal shooting, 51%-47%. But the Irish are better on three-points shots, 40%- 37%, and more accurate at the charity stripe, 83%-69%. Notre Dame is fourth in fouls committed per game at 14.9, while Florida State is 108th at 18.2. That stat combined with foul shooting capability could be the edge that the Irish need. Our Notre Dame plays Florida State college basketball free pick is the Fighting Irish at +6.0.
The game will be played at 7 p.m. ET on Wednesday, Jan. 18.
Notre Dame Plays Florida State College Basketball Free Pick: Notre Dame +6.0