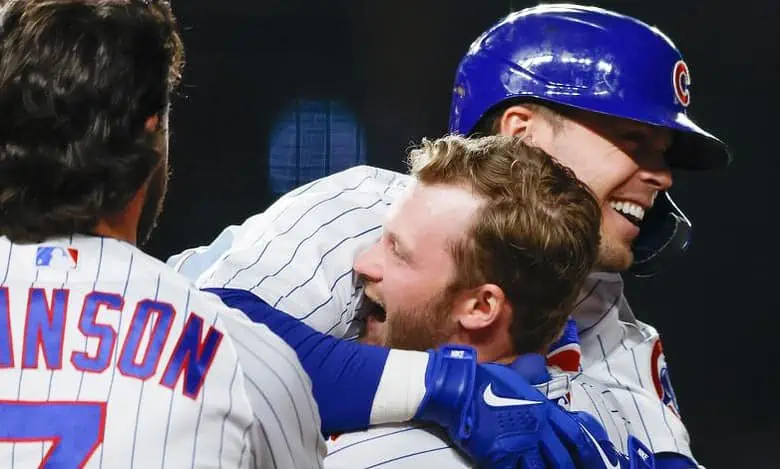 Seattle and Chicago looked to be pretty evenly matched in Monday's series opener, with the North Siders eventually breaking through in the 10th for a 3-2 win. It's no surprise then that the April 11th Mariners at Cubs betting matchup is listed as essentially a toss-up, with both teams priced at -110.
Seattle would seem to have the edge in the starting pitching matchup of Chris Flexen (0-1, 3.00 ERA) vs Hayden Wesneski (0-0, 5.79 ERA) but at the same time the Cubs have been a top 10 run scoring team so far on this young season. Chicago's win on Monday pushed them to 4-3 at Wrigley Field this season, while the Mariners loss dropped them to 2-2 away from the Pacific Northwest. Not much of an edge to be found anywhere in this close matchup.
Why the Mariners Have Value at -110
Flexen takes the bump for his third outing of the season, allowing just 3 ER so far on the year in 9.0 IP. The right-hander gave up just 2 hits over 5.0 IP last Wednesday against the Angels, but one of those hits happened to be a Logan O'Hoppe 2-run HR in what ended up being a 4-3 LAA win.
Seattle has some value in the April 11th Mariners at Cubs betting matchup if they can get a little more production from the middle of their order. Ty France and Eugenio Suarez went a combined 1-9 in the series opener with 10 total runners LOB. Both of those players are hitting over .310 early in the year so they'll be looking for a bounce back in game two.
Both teams made some changes in the offseason, but it's important to remember that Seattle was a 90-win wild card team a season ago while the Cubs finished third and 19 games off the pace in the NL Central. In an MLB toss-up game in April, do you simply take the better team from a season ago?
Why the Cubs Have Value at -110
Chicago just found a win to win on Monday night, pushing their record to 4-1 over the last five games while Seattle has dropped three of their last five. The Mariners looked good taking two of three in Cleveland (at +109 and +120) but they've now dropped two in a row while the Cubs are 3-1 on their current home stand.
There's not a ton of batter familiarity with the opposing pitchers in this somewhat rare interleague matchup, but Dansby Swanson (2-4), Eric Hosmer (2-5) and Trey Mancini (2-6) all have multiple hits against Seattle's Flexen. Nico Hoerner had a 3-5 night from the leadoff spot on Monday including the GW hit, and he's now 10 for his last 18.
Wesneski becomes the real wild card in Tuesday night's matchup, allowing 3ER – but 2 HR – in his first start of the season last week against the Reds. Wesneski was bailed out by his offense in the 12-5 win so it will be interesting to see how start #2 goes.
Free April 11th Mariners at Cubs Betting Pick
There's going to be no argument whatever side a person is on in this matchup, because it could go either way. Flexen has had a little more consistency to his start to the season, and the Mariners should get more production from the top of their order against the young Wesneski.
Free Pick: Seattle -110