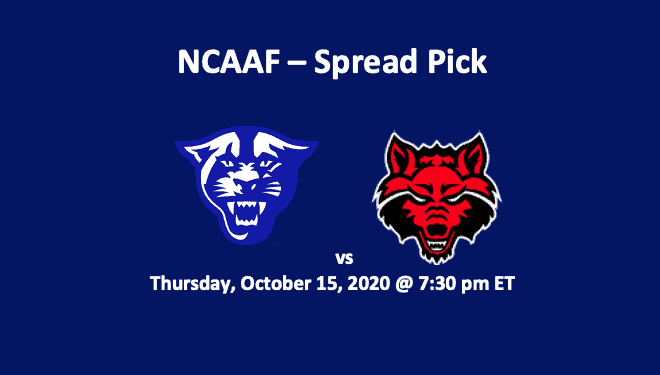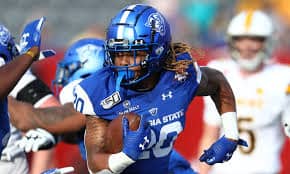 Our Georgia State vs Arkansas State pick has the home team Red Wolves at -3.0 (-105) and the visiting Panthers at +3.0 (-104). In 2020, the Georgia State Panthers are 1-1 and 0-1 in the Sun Belt Conference. In their season opener, the Panthers lost to #19 Louisiana 34-31 in OT. They last played on October 3, routing the East Carolina Pirates 49-29.
The Arkansas State Red Wolves have played four games this season. Their overall mark is 2-2 while they bring an 0-1 conference record to the field. The team lost their one conference contest to the Coastal Carolina Chanticleers 52-23. They last played on October 10, taking down the Central Arkansas Bears 50-27.
This Sun Belt matchup is set for tonight, Thursday, October 15 at 7:70 pm ET. Play will be at Centennial Bank Stadium in Jonesboro, AR.
Georgia State vs Arkansas State Pick – Stats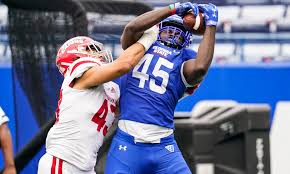 The stats on both sides of the ball favor the Panthers. Georgia State averaging 40.0 PPG on offense, while the D is allowing 31.5. Compare that to the Red Wolves who are scoring 33.0 PPG and giving up 36.8 PPG. Although both teams are fairly even when it comes to offensive yards per game, the Panthers use the run more than the pass while the Red Wolves favor the air attack. On defense, Georgia State is allowing opponents 54 fewer yards than Arkansas State. They're better at containing opponent running and passing games.
Panthers vs Red Wolves Spread Pick – Key Players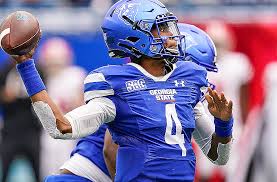 For Georgia State, freshman QB Cornelious Brown IV has shown talent as a passer and rusher. But, he's also reveal a penchant for tossing picks. Brown's thrown four TD passes and two INTS, while being sacked twice. He's go-to receiver is wideout Sam Pinckney who comes to the game with 11 catches two of which have been good for scores. RB Destin Coates, who has three touchdowns, is averaging 4.6 YPA. On defense, corner Quavian White has three passes defended, two interceptions, and 1.5 sacks. He will likely be a factor.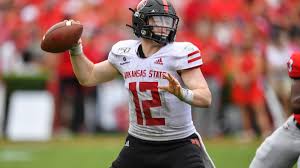 For the Red Wolves, Logan Bonner and Layne Hatcher share quarterbacking duties. Each has appeared in the four games played thus far. Together, they've tossed 14 TDs and four picks. Each has been sacked five times. Neither is a rushing threat. Three wideouts, Jonathan Adams Jr., Dahu Green, and Brandon Bowling, perform a majority of the passing-catching duties. Adams has caught five TD passes, while Green and Bowling have three each. RBs Jamal Jones and Lincoln Pare have a total of 65 carries for 369 yards and no scores. On the other side of the ball, LB Justin Rice is a sack threat. He's accumulated four thus far, and he has 26 tackles total. LB Jeffmario Brown, who has 21 tackles, has defended three passes.
Georgia State vs Arkansas State Pick – Final Word
Our Georgia State vs Arkansas State pick notes that if the Panthers can run against the Red Wolves, they will have a good shot at winning. Especially if the Georgia State pass defense can step up. They will be challenged as they attempt to control what can be an overpowering air attack. Still, the Panther pass D is solid. We are taking the Georgia State Panthers in this one at +3.0. Also see Ryan's NLCS Los Angeles vs Atlanta pick for tonight, Thursday, October 15.
Georgia State Panthers vs Arkansas State Red Wolves Summary
Georgia State Panthers at +3.0 (-104)