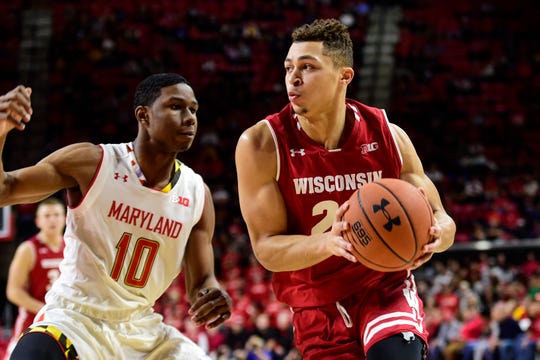 The Badgers played angry on Saturday, avenging a home loss to Illinois during the week to rout #20 Penn State 58-49. Wisconsin may get a taste of their own medicine in the January 14th NCAAB free pick. You have to think Maryland isn't in the greatest mood after being destroyed by 18 at Iowa in their last game. The teams split at home last year, more of the same in '20?
Terrapins Over Their "Hiccup?"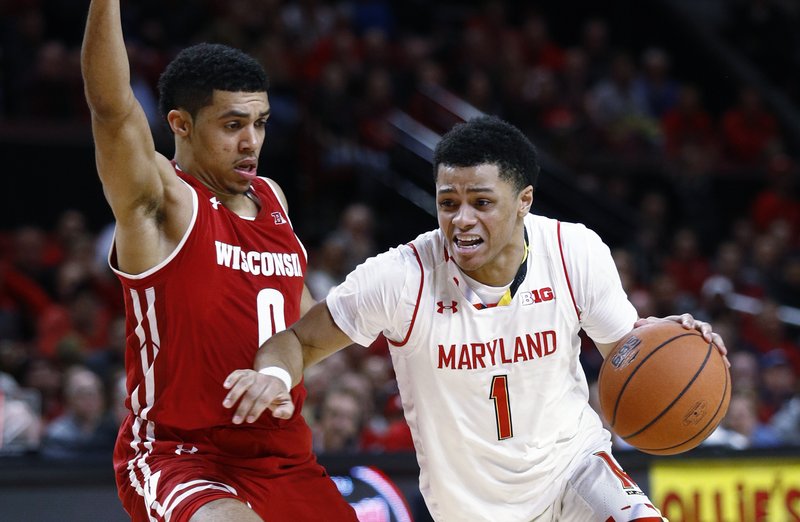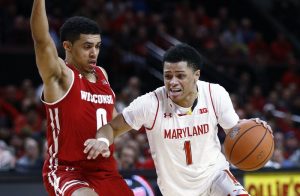 It's not that Iowa is a bad team as they just climbed into the top 25 this week, but Maryland's performance Friday night was a true goose egg. Maryland shot 17-52 from the field and was just 4-22 from three point range and their 49 points was one of the lowest output in any of the Terrapins Big 10 games so far in six years. What's worrisome is that Mark Turgeon's team also scored just 48 in a loss vs. Seton Hall back in December. Also, Wisconsin has a top 20 scoring defense.
Make no mistake, Maryland can definitely be the outright winner in the January 14th NCAAB free pick and cash out as the +120 underdog. The Terrapins are 13-3 on the year and put a thumping on Ohio State 67-55 on January 7th. That's a Buckeyes team that may have been a bit overrated though as they are in a  4-game losing streak. Plus, it was in Maryland and the Terrapins are just 3-3 going away this season.
Besides the Buckeyes game, the only real signature win for Maryland was a 1-point win over Illinois on December 7th. Maryland has lost all three true road games they've had this year including to a shorthanded Seton Hall team on December 19th and a loss at Penn State in conference play.
Badgers Seem to Be on a Roll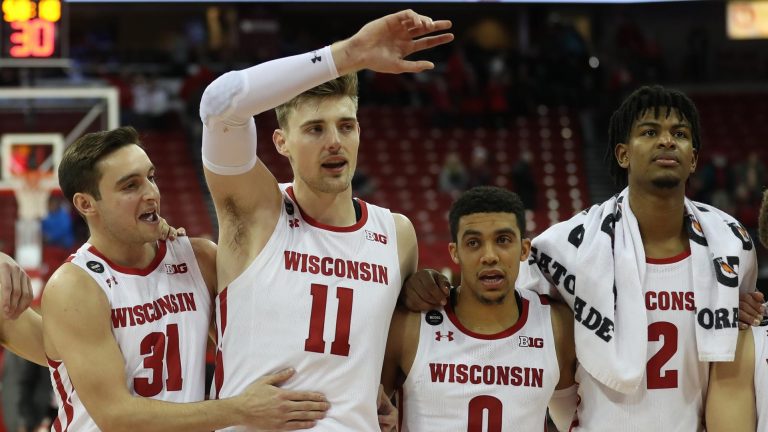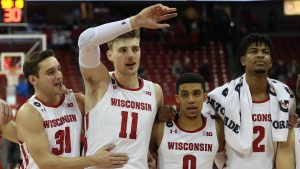 We would be looking at the January 14th NCAAB free pick a whole lot different if the Badgers were able to hold on to a win over Illinois at the Kohl Center last Wednesday. Is Wisconsin vulnerable on their own court when Maryland visits on Tuesday? The Badgers have still gone 7-2 in Madison on the season.
What the Badgers can do is amp up the defense against a Maryland team that has been held under 50 points in 2 of their last 5 games. The total for this tilt is just 125. Wisconsin won last year's game at the Kohl Center 69-61 and fell just 4-points shy of the season sweep in a 60-64 loss at College Park.
The loss to Illinois was the 1st for the Badgers since Micah Potter became eligible. The Ohio State transfer showed real comfort in the UW offense with 24 points to lead the win over Penn State.Overall the Badgers have wins at Ohio State and a 68-48 win at Tennessee as +3.5 underdogs with Potter in the lineup.
January 18th NCAAB Free Betting Pick
Maryland looked horrible on Friday on the road in Iowa City and things don't get any easier tonight in front of a Wisconsin student body returning to campus after the holiday break. Until Maryland proves they can win on the road, they're too risky of an away play – especially in a hostile environment like the Kohl Center.
Free Pick: Wisconsin Badgers -2.5