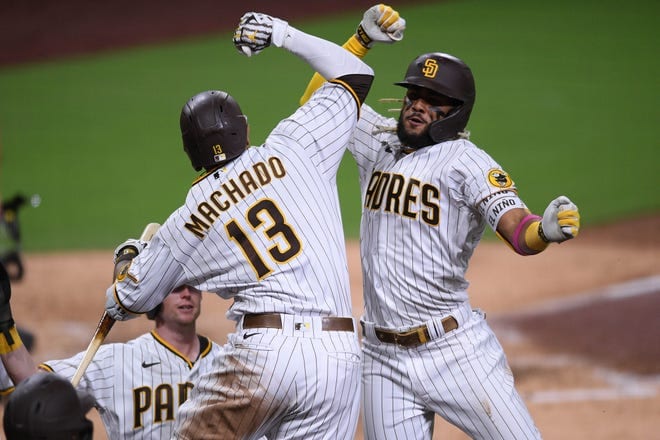 Cardinals at Padres game 3 betting is a winner-take-all meeting with the series currently tied 1-1. There's once again the proverbial 'value on both teams' with the Padres being at home where they are 21-11 on the season. St. Louis has plated 16 runs the first two of the series though.
The Redbirds also appear to have the pitching edge on Friday night with San Diego manager Jayce Tingler sending Craig Stammen to the mound for his first start since 2010. The Cardinals counter with Jack Flaherty, who has allowed 2ER or less in six of his last 10 starts. St. Louis is still a +115 underdog (SD -135) and after two high scoring games the betting total is 9.
Another Big Night For Cardinals Offense?
St. Louis has played a lot of baseball over the past month but their offense looks anything but tired, belting out 23 hits through the first two games of the wild card series. Cardinals at Padres game 3 betting should be another impressive offensive night for the St. Louis offense with San Diego going with a bullpen day.
The major problem with San Diego relying on their bullpen is that they only got 2.1 IP from starter Chris Paddack in the opener and 2.0 IP from game two starter Zach Davies. The Cardinals offense has gotten off to fast starts in both games, scoring 7 runs total in the first two innings. The Padres don't have many pitchers to turn to if that happens again in game 3.
Jack Flaherty also has some postseason pitching issues to answer. Even though he allowed just 7 ER total over his last 12 starts in 2019, Flaherty was rocked for 8 ER in 17.0 IP during last year's playoffs. Flaherty had a 4.91 ERA during the regular season, and gave up 9ER in just 3.0 IP three starts ago vs. Milwaukee.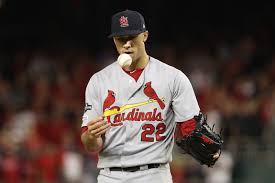 San Diego Not Ready to Be Done
The Padres fell into another 4-0 hole on Thursday, but this time were able to battle back to an 11-9 win. San Diego was down 4-0 in the 1st inning in game one, and battled back to 4-3 before falling 7-4. The key for San Diego is to avoid getting down too early, but that's going to be hard to do in a bullpen game.
Even in a bullpen game, the San Diego offense has shown they are ready for a shootout. The Padres belted out 5 HR on Thursday led by two apiece from Fernando Tatis, Jr. and Wil Myers. Manny Machado added the other long ball as part of 15 Padres hits.
San Diego forced the Cardinals to use 7 bullpen pitchers in game two, so getting Flaherty out of the game early is crucial especially as the Padres scored 9 runs after the 5th inning on Thursday. Craig Stammen will start for San Diego, but he had a 5.63 ERA on the season and will likely go just two innings.
Cardinals at Padres Game 3 Betting Free Pick
San Diego has used 7 and 8 bullpen pitchers in the first two games so they will be prone to give up some late inning runs in game three. If the Padres offense can get to Flaherty, expect this total to soar 'over.'
Cardinals 7 Padres 6
Free Pick: Over 9