Free Expert Sports Picks
NBA Picks
Wednesday April 17th NBA Playoffs Free Pick: Pacers at Celtics
What Do the Teams Have in Store After a Historically Low Scoring Game 1?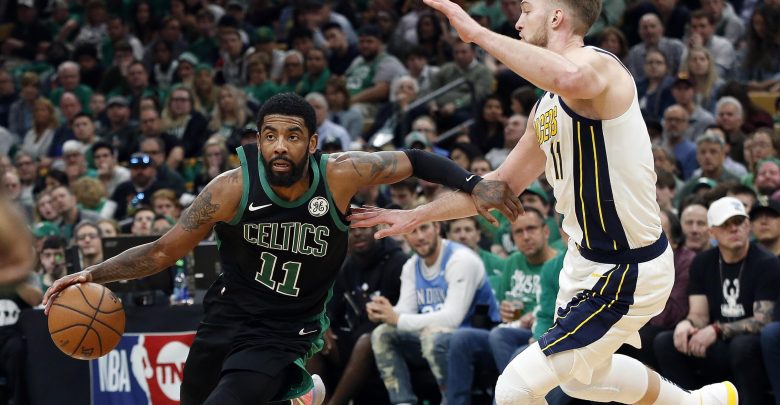 "Under" bettors for game 1 between the Celtics and Pacers were pleased as the two teams combined for what looked like an Iowa high school basketball score in an 84-74 Boston win. It's not going to take much for the April 17th NBA free pick to go 'over' with a total of just 206.5 but that's still nearly 50 points more than the two squads combined for in game one? Was the series opener just a fluke – or an idea of things to come on Wednesday in Boston?
Do the Pacers Have Game 1 Out of Their System?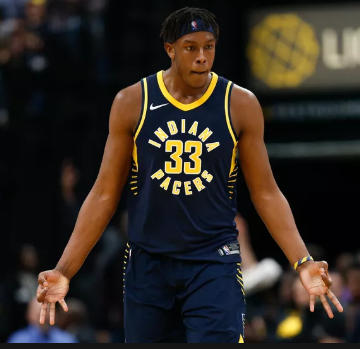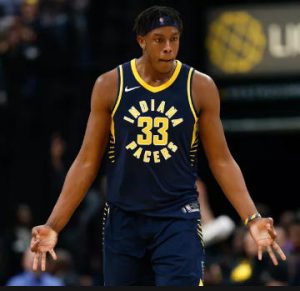 Putting up 74 points in a postseason opener is atrocious, even for an Indiana squad that was just 22nd in the league in scoring during the regular season (108.0 ppg). So what was to blame for Indiana's poor showing in Game 1 – their offense or the Boston defense? An 8 point third quarter definitely didn't help things for Indiana. Some solace that the Pacers can take is that minus that embarrassing 3rd quarter, Indiana did outscore Boston 66-58.
The leading scorer for Indiana in game one was Cory Joseph who had 14 points in 23 minutes off the bench. The Pacers shot just 33% from the floor and were especially bad from beyond the arc at 6-27. Will Darren Collison and Bojan Bogdanovic combine to go 7-22 again in the April 17th NBA free pick? Will Myles Turner have another -14 +/1 night while scoring just 5 points? Conventional wisdom would say no, but Boston is still a -8 favorite at TD Garden.
Don't Forget, Boston Didn't Exactly Light Things Up Either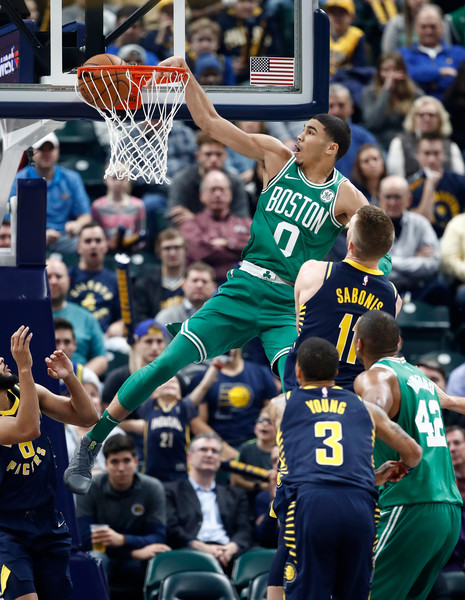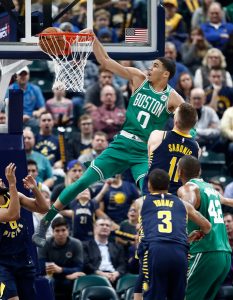 It's easy for analysts to say that Game 2 should be closer for the simple fact that Indiana will not be outscored 26-8 in a quarter like they were on Sunday. That implies that Boston was shooting at an incredible clip and was lucky to escape with a win. That wasn't the case at all as the Celtics were only 28-77 (36.4%) from the field. They were helped by an OK 10-28 evening from beyond the arc though with Marcus Morris going 3-8 on his way to a 20 point game. Jayson Tatum added 15 and hit all three of his deep shots while Kyrie Irving was workmanlike with 20 but on 6-17 shooting. It's evident that Boston has a more deep and versatile scoring attack than Indiana.
The Celtics should at least have confidence heading into Game 2 as they've now won the last four meetings with Indiana. Boston was able to put up some pretty solid offensive numbers in the regular season as well, scoring wins of 135-108, 114-112, and 117-97 in the last three regular season matchups. The playoffs are obviously a different animal, and Indiana had the #1 scoring defense in the league this year (104.7) but those are some solid points numbers. Injuries may befell Boston on Wednesday however as Marcus Smart is out for the series, but could be joined by Al Horford whose status is in question because of an illness.
April 17th NBA Free Pick Betting
Both teams played great defense on Sunday, especially in the half-court set. The only reason Boston was able to get the win was because of transition scoring and because Indiana played so sloppily in the 3rd quarter. Both teams have had 2 nights off since game 1, but Boston may have lost Horford to an illness in the meantime while Indiana is refreshed and has an improved game plan (you'd think). 8 points is a lot in this defensive minded series.
NBA Free Pick: Indiana Pacers +8