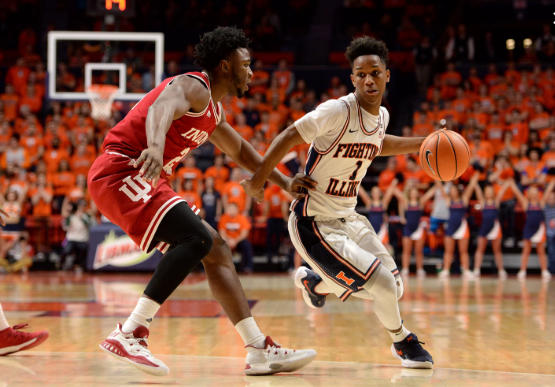 To quote Huey Lewis, Indiana is "walking on a thin line" regarding their NCAA tournament hopes. The Hoosiers have been called one of the most polarizing bubble teams in the country because of the up and down season they've endured. For those not aware, there's no love lost between Indiana and Illinois and the Fighting Illini would love nothing more than to ruin their rivals' tourney hopes in the March 7th Big Ten CBB free pick.
Indiana Tries to Stay on a Roll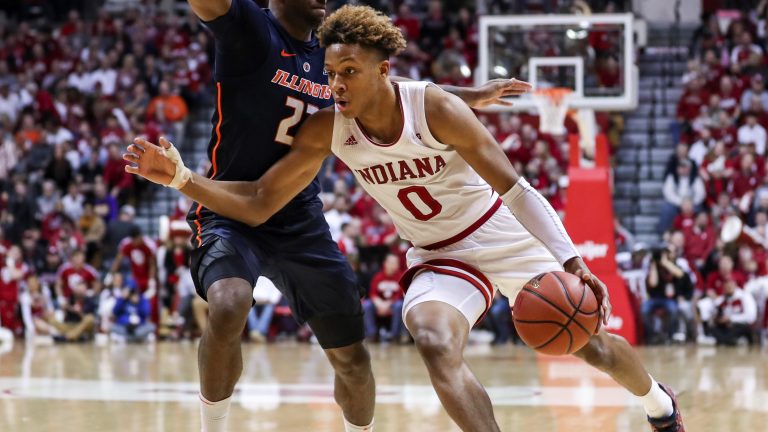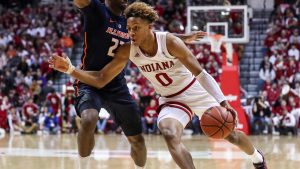 The Hoosiers have been a hard team to figure out this season. They were 12-3 through the first 15 games of the year and then dropped 12 of 13 in conference. IU's only win over that span was an inexplicable 79-75 win over Michigan State in East Lansing. That poor conference run seemed to have doomed the Hoosiers to the NIT, but another win over the Spartans and a victory against Wisconsin has renewed Indiana's March Madness hopes.
One thing to note about the Hoosiers impressive back-to-back wins is that they were both at home. This is a team that's just 2-9 going away heading to Champaign in the March 7th Big Ten CBB free pick. IU did beat Illinois to kick off January a 73-65 win but as -11 favorites. Romeo Langford was great in that game with 28 points and Juwan Morgan was also solid with 15. The duo combined for just 16 total points Saturday vs. MSU and Indiana still got the win thanks to a 24 point outing from Justin Smith.
Illinois Looks for Senior Night Motivation to Get the W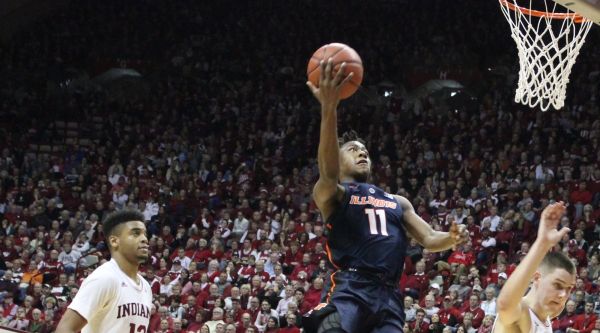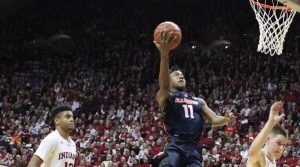 The State Farm Center will be rocking in the March 7th Big Ten CBB free pick as it's Senior night and the last regular season game of the year in front of the Orange Krush. Illinois bounced back with an 81-76 win over Northwestern on Sunday to snap a 3-game losing skid. That was a tough three game stretch though that included losses at Purdue and Wisconsin and a home defeat vs. a streaking Penn State squad. Prior to that, the Illini had rattled off four straight wins and are playing much better basketball in the  back 9 of their season.
Illinois is a different team than the one that lost by 8 in January at Bloomington. Ayo Dosunmu still had a solid game vs. the Hoosiers with 20 points and Giorgi Bezhanishvili had a nice contribution with 18. The Illini had a 10 point lead in the 1st half in that game but also faced a deficit as large as 15 in the 2nd meaning these two teams match up very well. Indiana wants to slow this game down (63 less in four of six – the other two were OT games) whereas the Illini lead the conference in pace (70+ in 7 of 10) so what gives Thursday?
March 7th Big Ten CBB Free Pick Betting
Illinois is favored by -2 in this contest due mostly in part to home court advantage. The Illini have beaten Michigan State, Minnesota, and Maryland among others at the State Farm Center this season. Indiana comes in with two solid wins, but they were both close (75-73, 63-62) and more importantly, at home. Indiana has two road wins all season albeit one of which was at Michigan State. The Illini are motivated for this one.
Big Ten CBB Free Pick: Illinois Fighting Illini -2