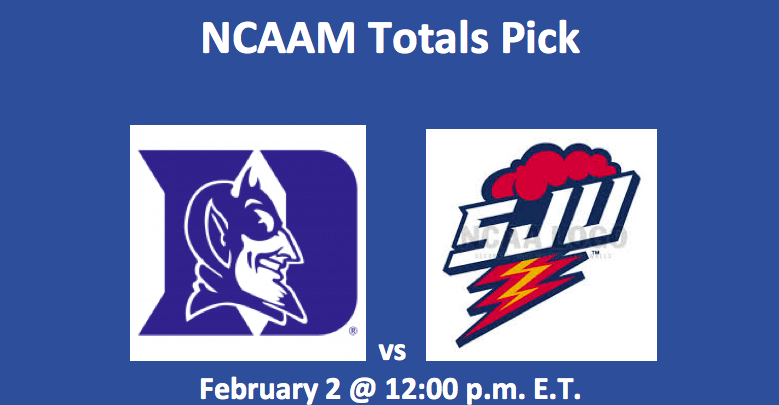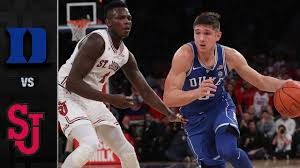 Along with our #2 Duke Blue Devils (18-2 Overall, 10-1 Home) vs St. John's Red Storm (16-5 Overall, 3-3 Away) point spread pick, we're offering the over/under on this game. At this point, our NCAAM Duke vs St. John's totals pick has the over/under at 159.5. The last time these two teams met, which was last year at Madison Square Garden, a total of 158 points were scored. The Red Storm upset the Blue Devils that day 81-77. Today's game, which tips off at noon and will be played on Duke's home court, Cameron Indoor Stadium, Durham, NC, is an inter-conference event. Duke shares the top spot in the ACC with two other teams, while St. John's is fourth in the Big East.
Outside vs Inside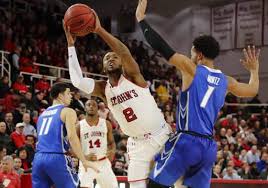 The Red Storm offer three guards who together are averaging 51 PPG. Each of these guys is fairly consistent, as their three-point success rate ranges from 39% to 43%. The average for the trio is 41%. The three guards, Shamorie Ponds, Mustapha Heron, and L.J. Figueroa are led by Ponds, who's averaging 20.9 PPG, and Figueroa, who's hitting 54.9% of his field goals. Heron has the best three-point success rate, 43.0%.
Most of the Blue Devils scoring comes from upfront. Forwards R.J. Barrett, Zion Williamson, and Cam Reddish have been good for on average 58 PPG and 19.5 RPG. On offensive rebounds, they're grabbing just over 14 per game, which is double the rate of St. John's. Look for Duke to put in a load of points inside today and to get a lot of extra chances on misses.
Our Duke vs Red Storm totals pick expects St. John's outside game and Duke's inside to generate a lot of offense. We like the over.
Edge: Over
Points Galore?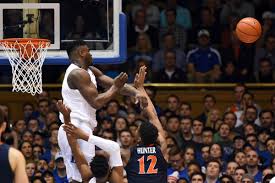 We think that due to their big advantage in the paint that the Blue Devils will control the paint, and as noted, generate numerous extra shots from the inside. They are plus-seven on offensive rebounds, and that could lead to anywhere from 14 to 21 extra points. At the same time, St. John's is hitting more than 38% from beyond the arc. Again, we can expect quite a bit of points from the Red Storm guards.
Duke is scoring 87.2 PPG while St. John's is good for 82.2 PPG. Taking those two together, that's close to 170 points. The Blue Devils are holding teams to 65.9 PPG, which could lower point totals. But due to their outside shooting, we expect St. John's to be able to generate at least 75 points today. At the same time, Duke, dominating the paint, will most likely score 90 or more. That would push the total over.
Edge: Over
Duke vs St. John's Totals Pick – Keys
Our Duke vs St. John's totals pick notes the following five factors as being the key today:
Inside Scoring – Duke's forte
Three-Point Shots – St. John's is deadly from outside and can score in bunches
Offensive Rebounding – Duke should get about seven extra shots today
Defense – Blue Devils solid in the paint, but can they stop St. John's potent outside game?
Offense vs Defense – Expect offense to dominate in this game
Edge: Over
St. John's at Blue Devils Totals Pick
Our NCAAM Duke vs St. John's totals pick sees a lot of points being scored today. It's the Blue Devils' inside scoring versus the Red Storms' outside shooting. We expect neither will be stopped. Take the over at 159.5.
Summary Duke vs St. John's Totals Pick: Over at 159.5