Free Expert Sports Picks
NBA Picks
Friday November 8th NBA Free Betting Pick: Nets at Trail Blazers
Brooklyn a Road Underdog Despite Portland Being in the Back-to-Back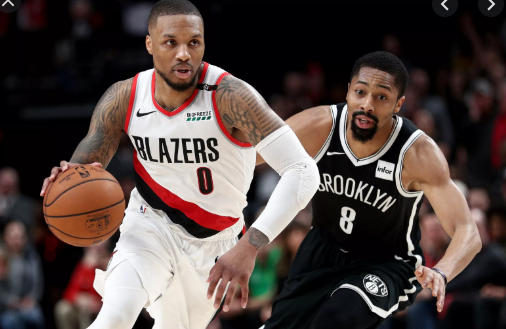 There's sure to be a lot of public money on Brooklyn in the November 8th NBA free betting pick at Portland. The Trail Blazers were in a hard fought 101-107 loss to the Clippers on Thursday night, a game in which Terry Stotts used up a lot of his resources in trying to stop a 2-game losing skid that has now stretched to three. The Nets have lost their only two road games this year, is that why they are +3.5 in this one?
Nets Search for First Road Win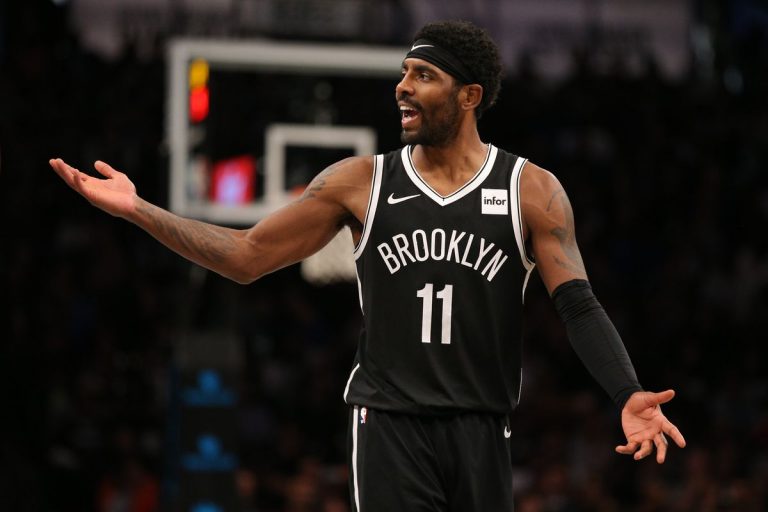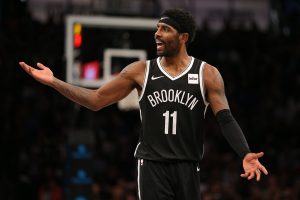 Brooklyn is off to a 3-4 start on the year that has been headlined by their 0-2 road record thus far. The Nets lost 133-134 in Memphis on October 27th as -4 favorites and also fell 109-113 at Detroit with a line of NETS -4. The Nets have a couple decent home wins on the season, but they need to prove that they can do it going away in the November 8th NBA free betting pick which starts a 5-game road swing.
It's no secret what the Nets are going to try to do on Friday night – push the pace and exploit a potentially tired Portland back court. If any team can pull that off, it's Brooklyn who leads the NBA in pace with 113.5 possessions per game. The Nets can push the ball behind Kyrie Irving who has a 20/11/10 triple double and a 39 point, 9 assist night in his last two games. Brooklyn has scored 120+ in 4 of their 6 games this year. Portland has allowed 120 to 2 of the last 3 opponents.
The Brooklyn offense should be able to do their job in this one, the big question is how the Nets defense fares. Kenny Atkinson's team has been in some shootouts in allowing over 120 points per game (120.3) which is the 4th most in the league. Portland also likes to push the pace with 4 games of 118+ points in their last 7, but how does the back-to-back alter that strategy?
What Does Portland Have Left in the Tank?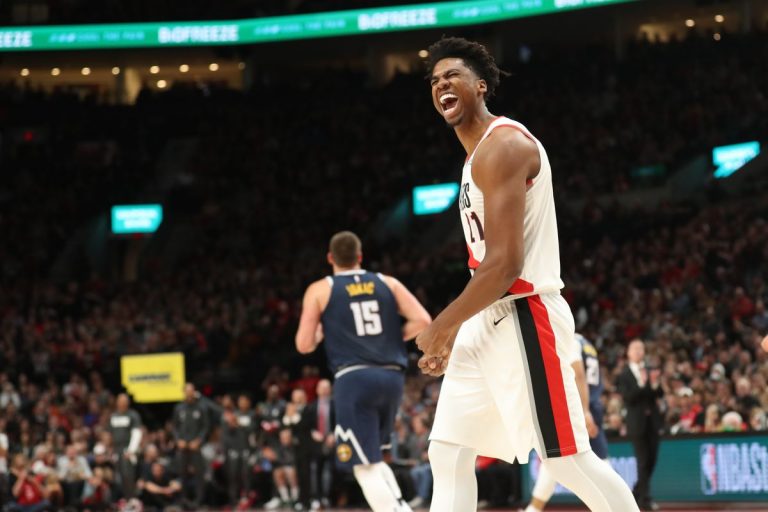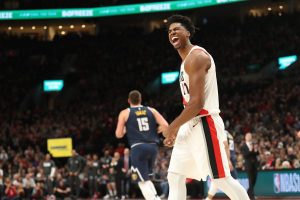 The Trail Blazers went for it on Thursday night. They had a 2-game losing streak and caught one of the Western Conference favorites the Clippers being in the second leg of consecutive games. Portland knew they had their own two-games-in-two-days on the schedule but still went all out in what ultimately ended up being a 107-101 LA win.
What's meant by Portland going all out on Thursday in the national TNT game is that Damian Lillard and CJ McCollum both logged over 38 minutes. Hassan Whiteside put in 27 minutes of court time which is like a full game for the big man. Three players even logged 20+ off the bench for an already thin Portland lineup missing Jusuf Nurkic, Pau Gasol, and Zach Collins.
Portland is at home in the November 8th NBA free betting pick against a Brooklyn team that is still looking for their first road win. The Nets don't exactly clamp down on defense (20th in efficiency) but they do make you work when Brooklyn has the ball. The Nets have the NBA's fastest pace, but they also convert with a top 5 offensive efficiency. Portland should be able to hold their own on offense Friday, but how does their defense answer the bell two nights in a row?
November 8th NBA Free Betting Pick
It seems like oddsmakers have set this line at POR -3.5 just to make bettors overthink it. The combination of the a) back-to-back, b) the minutes that Lillard and McCollum played on Thursday, and c) the pace that Brooklyn plays at, makes the Nets look tempting at +133 on the ML. The fact that 64% of the public bettors still like Portland makes the points look even sweeter though.
Pick: Nets +3.5