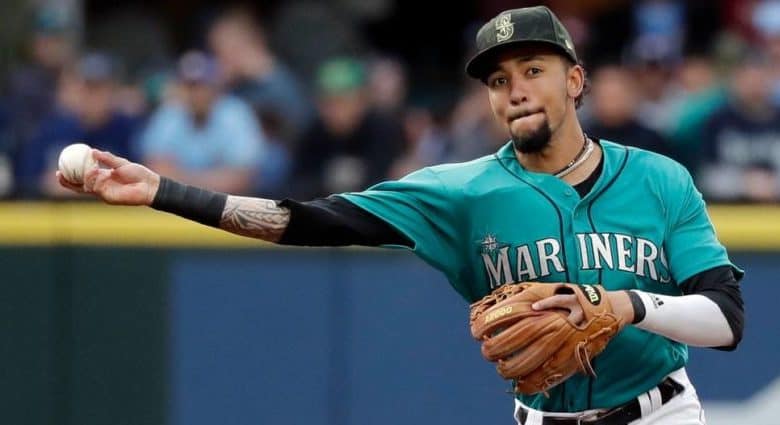 When they are hot, there might not be anybody better in baseball than Seattle who has won 7 straight coming into the Monday 9/5 White Sox at Mariners betting matchup. This is a team that won 13 in a row heading into the All-Star break and with a 17-10 August has grabbed the top spot in the AL wild card race.
Despite the M's being hot and at home, it's Chicago that is the -118 favorite on Monday in what looks like an obvious trap line. The Sox did take two of three from Minnesota over the weekend and have won four of five overall, but those were at home and Chicago is 2-6 in their last 8 road tilts. 60% of public bettors are backing the Mariners at even money +100 in this series opener.
Chicago Tries to Gain More Ground
A sweep would have been nice, but Chicago fans have to like the team taking two of three from the Twins – a team they are chasing down in the AL Central. Seattle has done the Sox a favor by taking six of seven from Cleveland the last two weekends, and as a result Chicago is down just two games from the Guardians and Minnesota in the AL Central.
The Sox need a good series against the Mariners as they follow that up with four games against last place Oakland before returning home for a two game set against one of the worst road teams in baseball, the Rockies. Chicago has done just fine even with their manager Tony LaRussa taking a leave of absence due to health issues, bouncing back from a debilitating sweep at home from Arizona to win four of their last five.
Lance Lynn (4-5, 4.70 ERA) heads to the mound in the 9/5 White Sox at Mariners matchup trying to get Chicago off on the right foot in this series. He was 3-1 with a 2.45 ERA in August but is also 0-3 with a 5.59 ERA on the road this season.
Up to Gonzales for Seattle
The Mariners are back home after a 6-0 road trip East of the Mississippi with sweeps over the Tigers and Cleveland. That quest included a 4-1/2 hour rain delay in Sunday's 6-3 win over the Guardians however, one in which Scott Servais had to use 9 relievers after George Kirby did not return from the weather break.
Seattle's thin bullpen is probably the main reason they are +100 at home even in the midst of a seven game win streak. That means Marco Gonzales (10-12, 3.99 ERA) has to be the equalizer which he can be as the Mariners won four of his six starts in August. Chicago is also just 4-10 in their last 14 road games against a LH starter which has to put some value on Seattle.
Free 9/5 White Sox at Mariners Betting Pick
The big question is how road weary the Mariners are coming back from a six game road swing and having to deal with a nearly 5 hour delay on Sunday? Lynn had a solid August but also struggles on the road so this one all comes down to if Gonzales can keep the Sox offense in check and keep the ball away from a tired bullpen. The line says that he can't.
Free Pick: White Sox -118