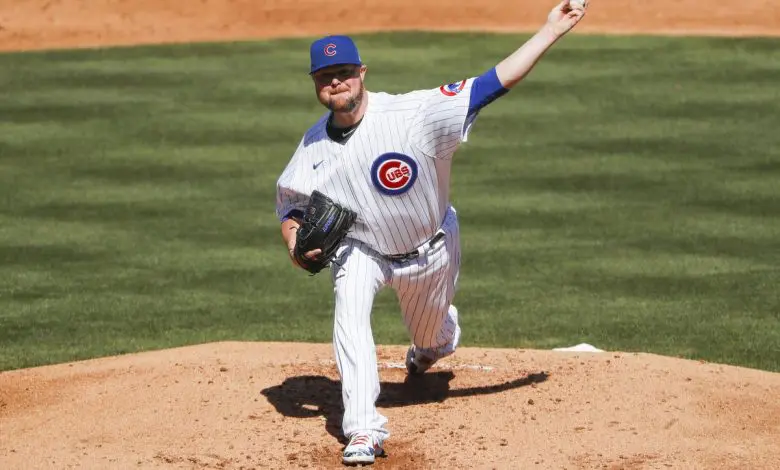 The Crosstown Classic means a little more in 2020. Heading into August 21st White Sox at Cubs betting, both Chicago teams are above .500 with the South Siders riding a 5-game winning streak. The Cubs are great at Wrigley (11-6) and just took a series win from rival St. Louis.
The White Sox are one of the better road teams in baseball (8-3) but is their 5-game win streak tainted since four came against Detroit (who have lost 9 straight)? Either way, oddsmakers are calling this one close with the White Sox -115 and Cubs -105. The total is 9.5 in this meeting between Dallas Keuchel (3-2, 3.07) and Jon Lester (2-0, 2.74).
White Sox Riding a Win Streak
Chicago is locked into a tough battle in the AL Central. They are 7-3 over their last 10 but are still 2 GB from Minnesota and 1.5 behind Cleveland who are also 7-3 or better over that same span. There's still a lot to like about Pale Hose in August 21st White Sox at Cubs betting as the Sox have scored 5+ runs in five straight games.
The weekend marks the battle for supremacy for "Shortstop of Chicago." The White Sox' Tim Anderson has that crown at the time as he is hitting .370 over the past week with 4 home runs. The Cubs' Javy Baez is hitting just .189 on the season. Rick Renteria may go with James McCann behind the plate instead of Yasmani Grandal as the former is 4-11 (.364) vs. Lester.
Keuchel powered through some back stiffness in his last start but still went 5.2 IP while allowing 2ER or less for the 4th time in five starts this season. The Cubs are hitting just .217 vs. left-handers this season. The Cubs hit a HR about once in every 21 AB vs. RH pitching but every 33 AB vs. left-handers.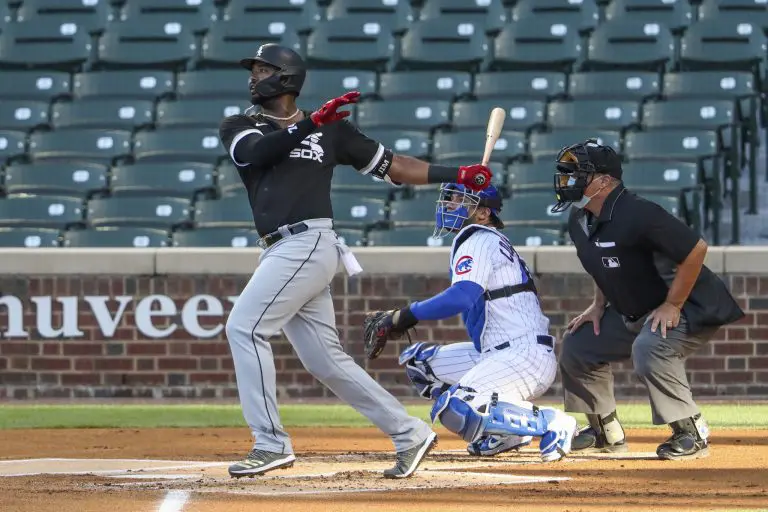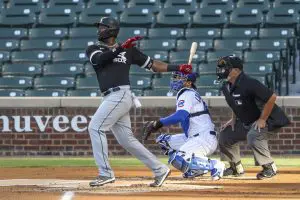 Cubs With a Great Opportunity
The White Sox are on the way up, but the Cubs are still the 'big brother' in the Windy City. The Cubs are in first place in the NL Central, but lost three of four to Milwaukee at Wrigley Field last week and won the Cardinals series just 3-2.
One big question heading into Friday night's tilt is if the Cubs' offense can keep up with the South Siders, especially if the White Sox are getting explosive rookie Luis Robert back for this game. Jason Heyward is the only Cubs batter hitting above .300 the past week although Ian Happ has hit 3 HRs over that span. Willson Contreras is 2-3 with a HR and a 3B vs. Keuchel.
Lester had been cruising with just 3ER allowed over his first three starts of 2020 including 5.0 IP of no-hit ball in the opener. The lefty hit a speed bump last time out though, giving up 5ER in 6.0 IP to the Brewers. Lester has gone 5-1 in six starts vs. the White Sox as a member of the Cubs though.
August 21st White Sox at Cubs Betting Pick
The White Sox have built a 5-game win streak but with four of those coming against downtrodden Detroit. One benefit for the Cubs is that they are coming in after an off-day Thursday but they played double headers in two of three games prior. That's burning up a lot of pitching for a bullpen that isn't especially strong anyways. Lester will give you 6.0 IP, but the Sox could break it open late.
Free Pick: White Sox -115