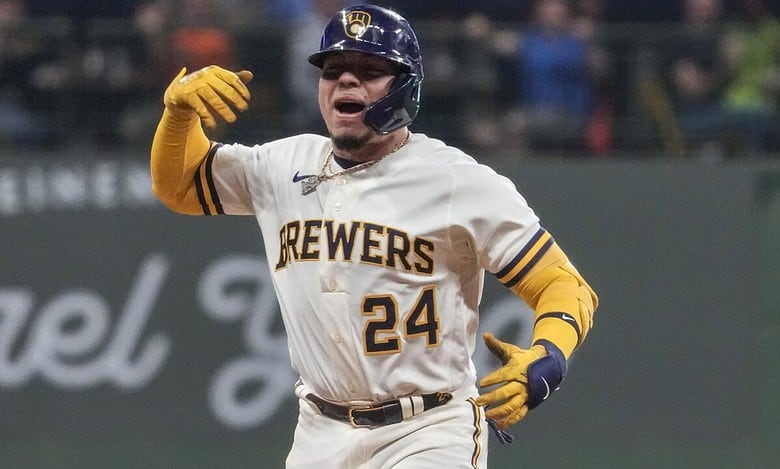 With just a little over two weeks remaining in the 2023 MLB regular season, every game tends to have a bit more importance than they did a few months ago. The Miami Marlins are in Milwaukee on Wednesday night to face the Brewers, and both teams need to win this game for playoff purposes.
Miami has dropped the first two games of this series, and that is actually their third loss in their last four games. The Marlins are trying to claim a Wild Card spot in the National League, but they have some work to do if that is going to happen.
Milwaukee comes into this game with a four-game lead over the Chicago Cubs in the NL Central Division. The Brewers have gone 4-1 in their last five games, and they are starting to pull away at this point of the season.
The Marlins are moneyline betting favorites at -115 over Milwaukee in this critical game on Wednesday night.
Miami Searching For Offense
The Miami Marlins have scored a total of 1 run so far in this series, and that's just not going to get the job done. Miami is currently playing without Jorge Soler, and he has been the best offensive player on the roster this season, leading the way with 35 home runs.
Luis Arraez is hitting .348 to lead this team at the top of the batting order, and he also hit a home run in the loss on Tuesday night. Miami is going to have to string some hits together, and they won't be facing an ace in this game.
Braxton Garrett will be on the mound for the Marlins on Wednesday night, and he has gone 8-6 with a 3.82 ERA this season. The Marlins are going to need a dominant start from Garrett, especially if they aren't going to hit.
Brewers All About Pitching
This Milwaukee Brewers team is pulling away from the pack because of their starting pitching, but it will be Trevor Megill on the mound in this one. Megill has gone just 1-0 with a 3.38 ERA this season, and he isn't one of the dominant pitchers on this staff.
Milwaukee is a team with a dominant bullpen, and that means that they can shorten a game if they are able to get a lead. The Brewers have been hitting the ball well of late, but that hasn't been the case all season long.
William Contreras is having a big season for the Brewers, as he is leading this team with a batting average of .281. Willy Adames leads the way in the power department as he has belted 24 home runs and driven in 76 runs.
Miami Must Win the Game
It's hard to really call any MLB matchup a must-win game outside of the playoffs, but that's the case in this one. Miami simply can't afford to drop a third straight game in Milwaukee, and they are set up pretty well in this one.
Milwaukee won't have one of their dominant starting pitchers on the mound in this game, and that's going to give the Marlins a chance to score. The Brewers are still a team that doesn't always do a ton of damage on offense, and that will be the case in this one.
Bet the Miami Marlins -115 as they are able to scratch out just enough runs to come up with a win over the Milwaukee Brewers.