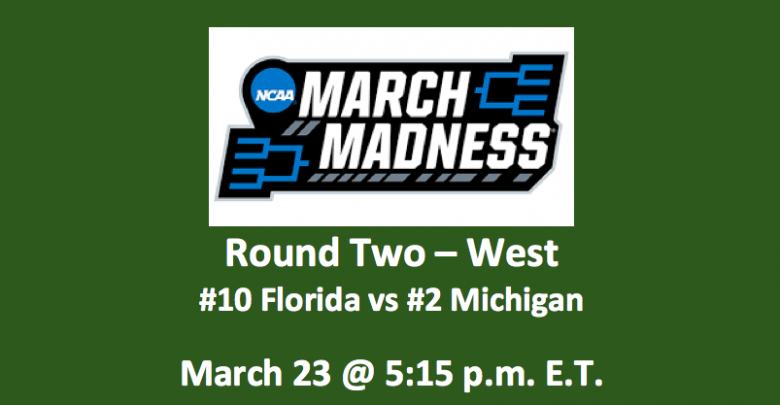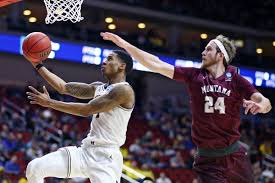 Our Florida vs Michigan preview for this 2019 NCAA Tournament Round Two West Region contest has the Wolverines at -6.0 or -6.5. This game between the 10th-seed Florida Gators and second-seed Michigan Wolverines will tip off at 5:15 pm ET at the Wells Fargo Arena in Des Moines, IA. In this game, there will be a battle of big men as Florida's Hayes takes on Michigan's Teske. If Hayes can use his frame and blocking ability, he could dominate the paint. However, the Wolverines are an interesting team, in that they have various guards who are not only sound shooters but solid rebounders. Also, the Wolverines feature top-notch ball movement, which could be a major factor in this contest.
Florida Gators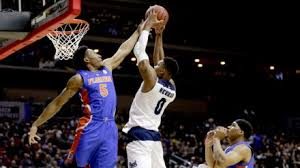 In Round One of March Madness, the Florida Gators (20-15) met the seventh-seed Nevada Wolf Pack. In that game, which the Gators won 70-61, Florida went into the locker room at the half with a nine-point lead, which they maintained in the second half. For the Gators, forward Keyontae Johnson was invaluable as he posted a double-double, scoring 10 points and making 10 rebounds. Johnson also had three steals. Also of note guard Andrew Nembhard, who led the team with five assists while scoring eight points. Center Kavarrius Hayes topped all Gators with 16 points and three blocks. Guard Jalen Hudson put in 15 points. Florida's 45.3% field goal mark and 77.3% free throw success rate were both good. However, our Florida vs Michigan preview notes that this team shot just 27.8% from downtown. They cannot do that in this game.
Michigan Wolverines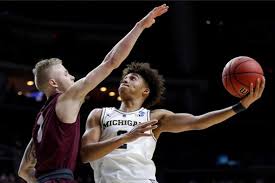 In their first round 2019 NCAA Tournament game, the Michigan Wolverines (29-6), who are ranked eighth in the nation, beat the 15th-seed Montana Grizzlies 74-55. By the end of the first half of play, the Wolverines were ahead 34-21. In the second half, Michigan widened that margin by six more points. Our Florida vs Michigan preview finds that all-in-all, the Wolverines shot well. They posted a field goal success rate of 49.0% and were good on free throws 79.2% of the time. The team hit 29.4% of their threes, which is not spectacular, but better than many other teams did in Round One. Although guard Zavier Simpson had just four points, his 10 assists and seven rebounds were major contributions to this team's victory. In addition, essential in this Michigan win was guard Charles Matthews. Matthews earned a double-double in the game, as he was good for 22 points and 10 rebounds. At forward, Ignas Brazdeikis scored 14 points and grabbed seven rebounds, while center Jon Teske put up 11 points and took away nine rebbies.
NCAA Tournament Round One – Florida vs Michigan Preview Pick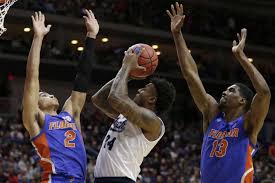 Although we do like this Gators team, we have to wonder if they have the depth to keep up with the Wolverines. Michigan brings various players to the court who have multiple skills. At the same time, they feature individuals who excel in specific areas. Florida certainly surprised many by beating higher-seed Nevada. But this Wolverine team is a whole flight above the Wolf Pack. Our Florida vs Michigan preview likes the Wolverines to cover at -6.0.
Summary West Region, Round Two – Florida vs Michigan Preview & Pick: Michigan Wolverines at -6.0