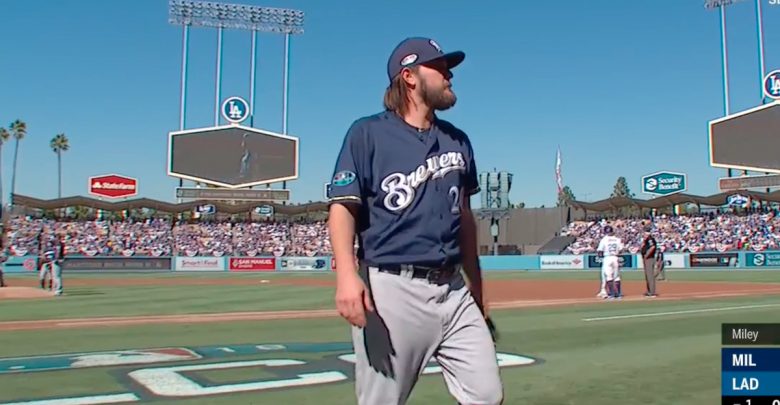 This was the game that Brewers manager Craig Counsell was looking at when he decided to pull starter Wade Miley after 5 innings in Wednesday night's Game 5. Milwaukee went on to lose that contest 5-2 and now face a 3-2 series deficit with two games back in Wisconsin. The Brew Crew sends Miley back out to the hill in the 2018 NLCS game 6 free pick and he's had success against LA this season. Oddsmakers have called tonight's contest a toss up at -105 for each team so it should be a good one from Miller Park.
Dodgers Look to Punch Their World Series Ticket Tonight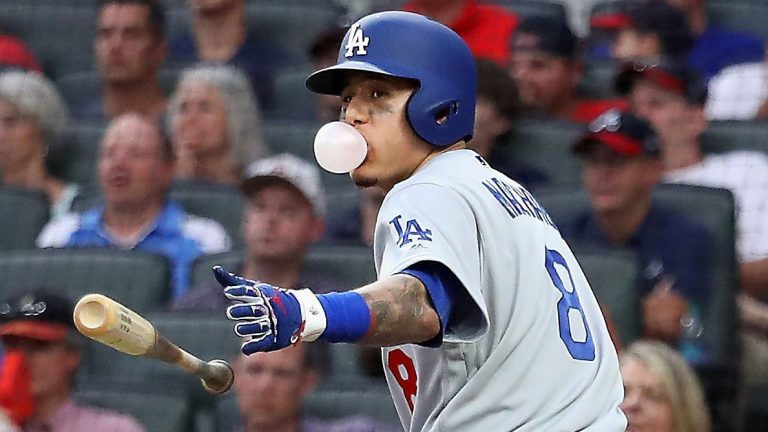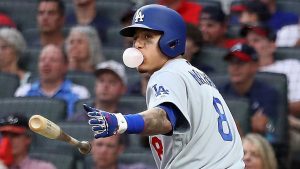 After Boston clinched a World Series berth with a win over Houston last night, it would behoove LA to join them ASAP so they can better set up their pitching rotation for the Fall Classic. The Dodgers are in a good spot to do just that with Hyun-Jin Ryu on the hill for the 2018 NLCS game 6 free pick. After returning from a a groin injury Ryu posted a 7-3 record with just a 1.97 ERA in 15 starts. The left-hander has been solid this postseason too, pitching 7 SO innings in the NLDS and holding the Brewers to 2 runs on 6 hits in the NLCS Game 2.
Ryu is going to have to be solid in tonight's contest because the Dodgers simply don't hit Wade Miley. They've literally not scored 1 run vs. the Milwaukee lefty in 18.2 innings this season (3 starts). Overall there are some signs that the LA bats are coming to life however. The put up 5 runs on Wednesday after scoring a combined 2 in Games 3 and 4. Perhaps a return to Milwaukee will do the Dodgers offense well too as they plated a combined 9 runs in the two games to open the LCS. Yasiel Puig had a big 2-out RBI double to seal Game 5 and is a .316 career batter vs. Miley with a HR. Manny Machado also has a .974 OPS vs. the Milwaukee starter with a HR in 14 career AB so the Dodgers potentially have some firepower for tonight.
Can Brewers Force a Game 7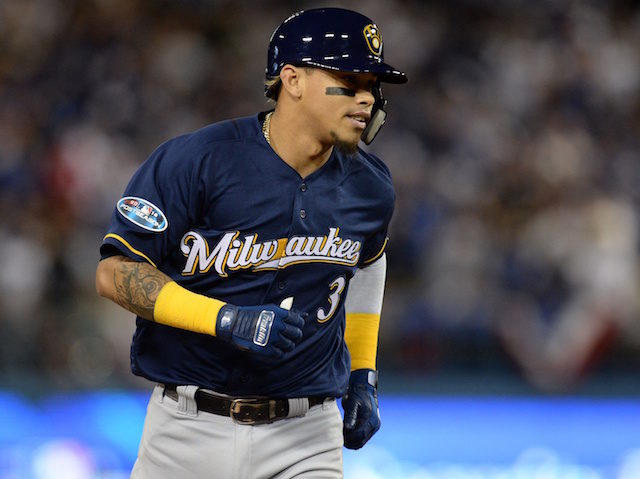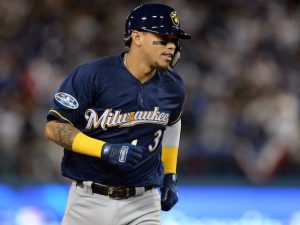 Milwaukee has to like where they're at with Wade Miley taking the ball in Game 6 and Josh Hader becoming back available to pitch out of the bullpen after logging 4.2 IP so far through the series. Ideally Counsell will get a lengthy start from MIley and be able to save Hader for multiple innings in a Game 7. The Brewers starter has a good as chance as anybody to get that done in the 2018 NLCS game 6 free pick. Miley hasn't allowed a run this postseason in 10.1 IP including throwing 5.2 IP of 2 hit shutout ball in Game 2 of the LCS vs. the Dodgers.
There's a better chance than not that Milwaukee's pitching will be on par for Friday night's game 6. The same cannot be said about their offense however. Most notably, Christian Yelich needs to pick up the white courtesy phone as he's just 3-20 in the series – 2 hits of which didn't get out of the infield. Orlando Arcia is the only Brewers player with more than 5AB in the series hitting above .250. Mike Moustakas is an embarrassing 2-21 (.095). Yelich, Arcia, and Ryan Braun have all hit HR off Dodgers starter Ryu so maybe there is some hope for tonight. You have to wonder if the Brewers are going to be pressing at the plate however with their season on the line.
2018 NLCS Game 6 Free Pick Betting
The Brewers are in a great spot at home tonight – or are they? With a game in their pocket, the Dodgers can play carefree ball whereas the Brewers may be tightening up in this elimination game. An early lead will do wonders for Milwaukee's nerves, but can they get that off of Ryu? Miley has been great this October and against the Dodgers in general but will Counsell putting him out there to start Game 5 backfire? The MLB brass would love to see a Boston / LA World Series, the only question is if that ticket gets punched tonight or tomorrow night.
NLCS Free Pick: Los Angeles Dodgers -105