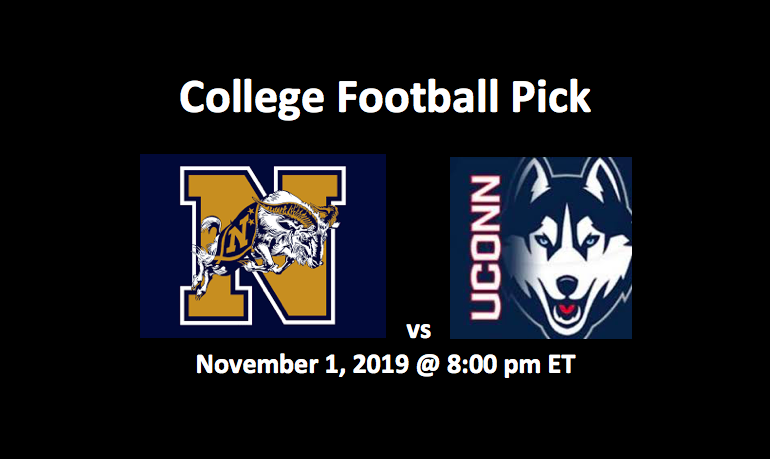 Our Navy vs UConn pick offers the Midshipmen at -27.0. In creating this Navy vs UConn pick we have to wonder if that spread is not a bit excessive? This American Athletic Conference (AAC) is schedule for Friday, November 1 at 8:00 pm. It will be played at the Pratt & Whitney Stadium at Rentschler Field in East Harford, CT.
The Navy Midshipmen (6-1 Overall, 4-1 AAC) are second in the AAC West. Navy sits one game behind the 15th-ranked SMU Mustangs. Last week, the Midshipmen took down the Tulane Green Wave 41-38. They've won four straight games. The UConn Huskies (2-6 Overall, 0-4 AAC) are fifth in the AAC East. The last-place Huskies, like the East Carolina Pirates, are 0-4 in the conference. UConn is coming off a 56-35 win against the UMass Minutemen. That ended a six-game losing streak for the Huskies.
Navy vs UConn Pick – Recent Performance
The Midshipman started the season with two wins, beating Holy Cross 45-7 and East Carolina 42-10. In week three, they suffered their only loss as the Memphis Tigers beat Navy 35-23. The rest of the season has been all wins, as the Midshipmen took down Air Force, Tulsa, South Florida and Tulane. In those four wins, the average margin of victory was 18 points.
UConn started their season with a 24-21 win over Wagner. They then posted a half-dozen losses. They were beaten by Illinois, Indiana, #23 UCF, South Florida, Houston, and SMU. The average margin by which the Huskies lost in those six games was 25.5 points. As noted above, the Huskies did beat UMass last week. That was by 21 points.
Navy Midshipmen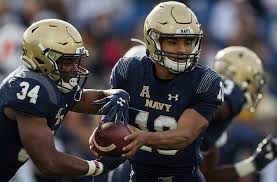 Navy has been averaging a healthy 37.9 PPG, while the Midshipmen have been allowing 19.3 PPG, for an average PF/PA differential of +18.6. This team's strong suit is the rush attack as Navy is averaging 350.7 ground yards per game. They are tossing for just 89.4 YPP. The Navy defense is giving up 310.3 YPP with 200.7 of those yards in the air.
Our Navy vs UConn pick notes that QB Malcolm Perry generates most of the offense. He rarely passes, but Perry runs a lot. Malcolm has rushed 146 times this season for 934 yards and 14 scores. He's averaging 6.4 YPA. FB Nelson Smith, who's rushed for six TDs and a total of 419 yards on 99 carries, is another important contributor. The D has 21 sacks, five picks, and 29 passes defended.
UConn Huskies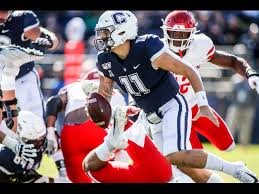 The Huskies are averaging 21.6 PPG and are allowing opponents 37.8 PPG. That leaves an average point differential of -16.2 PPG. UConn is averaging 204.3 YPG in passing and 139.8 YPG on the ground. The defense is giving up a hefty 429.9 YPG with 196.4 YPG on the ground. Opponents are averaging 233.5 passing yards per game versus the Huskies.
On offense, freshman QB Zach Zergiotis is completing 60.7% of his passes. He's tossed four TDs and six picks. WR Cameron Rosas leads the team with 40 catches for 478 yards and two scores. RB Kevin Mensah has accumulated 150 carries for 696 yards and nine scores. The UConn D has 17 sacks, five picks, and 21 PD.
Navy vs UConn Pick
Our Navy vs UConn pick notes that the Midshipmen will be tough to stop in this game. The Navy ground attack is lethal, while the Huskies look to have a tough time scoring against what is a solid Midshipmen defense. The spread is big, but surmountable. Take the Navy Midshipmen at -27.0.
Navy vs UConn Pick – Summary
Navy Midshipmen at -27.0