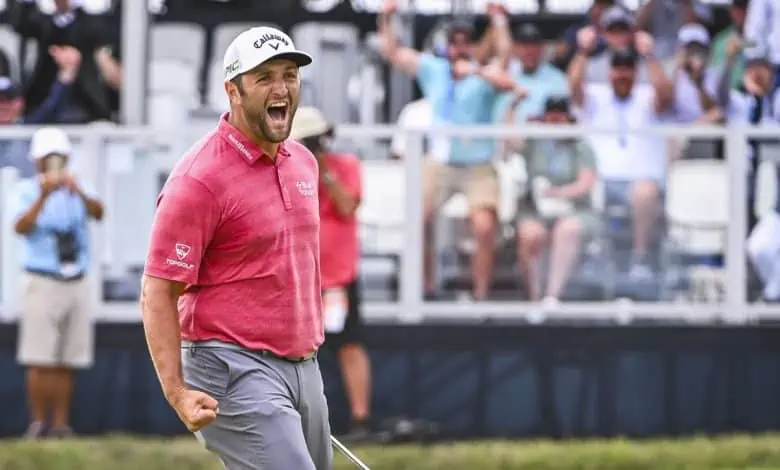 The 2022 Masters are not for another six weeks, but it is one of the greatest golf events in the calendar year, and people love to wager on the event.
Today, we are going to be looking at the first Major of the season and figure out which golfers have a great chance of ending up with a green jacket when it all comes to an end after the four rounds.
All of these odds are provided by FanDuel, so depending on when and which sportsbook you use, the odds can change. Let's dive into a few top contenders and decide where we should be betting.
Jon Rahm +850
Rahm is currently the top golfer in the entire field, according to the odds, and it makes sense. He has one single major championship with a win in June 2021, where he won the U.S. Open by a single stroke. Looking at last year's finish, he was tied for fifth at the end but was at par in the first three rounds and finished -6 under par.
Rahm finished inside of the top 10 during three of his four starts at the Masters and never missed the cut. +850 will give value, so go with him to correct some early-round issues and have a chance to win.
Jordan Spieth +1100
Spieth has the second-best odds but has only won a single time since 2017 in the PGA with the Valero Texas Open Championship under his belt in 2021. He won the Masters back in 2015 and finished tied for third in last year's Masters. A huge plus was his ability to shoot well in the second round of the tournament, as he has shot higher than a 70 only once.
Spieth also finished as the runner-up in The Open Championship as he has been doing well and staying competitive in this space. Spieth has a chance to win here.
Collin Morikawa/Justin Thomas +1200
So both Morikawa and Thomas are sitting at +1200, and this seems like incredible value here. Thomas picked up a win in the 2021 The Players Championship and also won one major back in 2017 during the PGA Championship.
He has been playing well enough to remain a contender, but I do not see a realistic chance where Thomas can compete in the final round and be within a few strokes of the lead.
Morikawa has picked up two Major Championships as he won the 2020 PGA Championship and the 2021 The Open Championship so far. He has shown the ability to hit the green well as he reached the green in two or more strokes less to par in 70 percent (51/72) when the tournament average was 61 percent.
Morikawa seems to get stronger as the tournament progresses, so he needs a great start in this tournament to continue his young success if he wants to be considered a top option. Sprinkle some money on his as well, as he seems to be a great option.