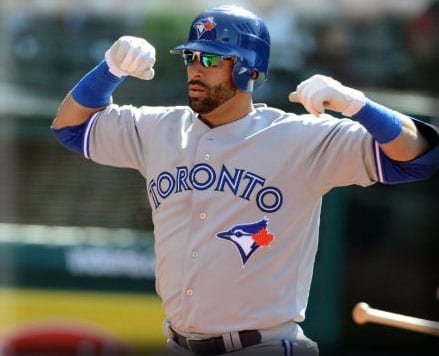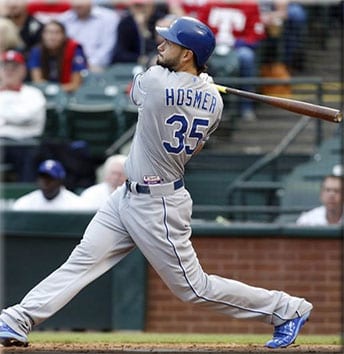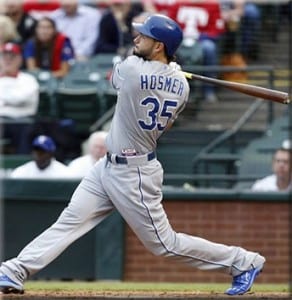 Overview
The Toronto Blue Jays are in Kansas City tonight for game 1 of the ALCS versus the Royals. The Blue Jays won 4 of the 7 meetings with the Royals this season including 3 of the last 4. The Blue Jays have won just 2 of the last 7 meetings played in Kansas City but previous to that they had won 8 of 9.
Head to Head Trends
Blue Jays are 2-5 in the last 7 meetings in Kansas City.
Blue Jays have won 3 of the last 4 meetings overall.
Kansas City Royals (+110)
The Kansas City Royals finished 1st in the American League Central with a 95-67 record which was also good for the best record in the American League. The Royals are obviously a good team they have an average offense scoring 4.49 runs per game but they do have a pretty good pitching staff especially their bullpen who might be the best in all of baseball.
On the hill for the Royals tonight is Edison Volquez who is 13-10 with a 3.58 ERA on the season. Volquez is a solid starter although he does allow a few walks and that's a huge part of the Blue Jays game.
Wrote a scouting report on Royals Game 1 starter Edison Volquez. You should check it out! http://t.co/q1XyznURI9

— Spencer Redmond (@Spenred) October 16, 2015

Kansas City Royals Trends
Royals are 8-2 in their last 10 overall.
Royals are 7-2 in Volquezs last 9 home starts.
Toronto Blue Jays (-120)
The Toronto Blue Jays finished 1st in the American League East with a 93-69 record 6 games ahead of the New York Yankees. The Blue Jays have the best offense in all of baseball. They led the league in homeruns with 232 and they also led the league in walks with 570 so it's no surprise they led the league in runs scored with 891 which was 140 runs more then the next best team.
Starting for the Blue Jays in this one is Marco Estrada who is 14-8 with a 3.07 ERA on the season. Estrada started the season in the bullpen but since joining the rotation in early May he has been probably the best Jays starter and has gotten steadily better as the season has gone on.
Toronto Blue Jays Trends
Blue Jays are 46-20 in their last 66 overall.
Blue Jays are 11-4 in Estradas last 15 starts vs. a team with a winning record.
I like the Toronto Blue Jays over the Royals in this one. The Blue Jays have the better offense and they also have the better starter so if they can get the lead early and neutralize the Royals bullpen I think they have a great shot at winning.
Free Pick: Toronto Blue Jays -120 at MyBookie.ag