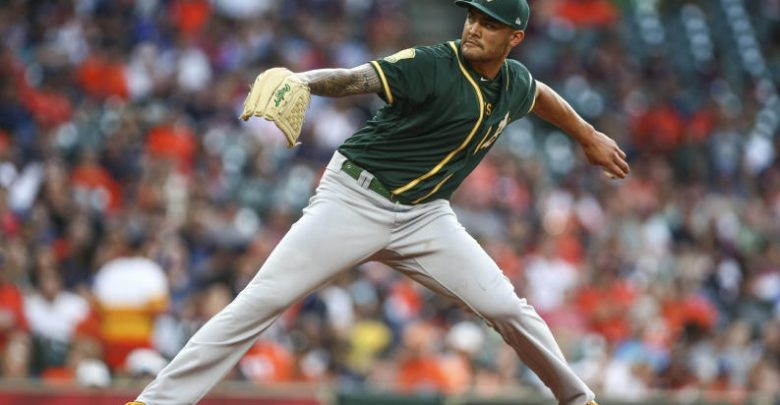 The A's and Mariners meet up for the rubber match in their three game series late Thursday night at Safeco Field. Oakland is a somewhat surprising -110 favorite even though they've dropped four of their last six games. Seattle on the other hand has been victorious in six of their last eight and have good value at +100 on their home field. The A's have the pitching edge in the May 3rd MLB free pick, but do the Mariners make a great bet due to to being at home.
Oakland Favored Because Manaea Is on the Hill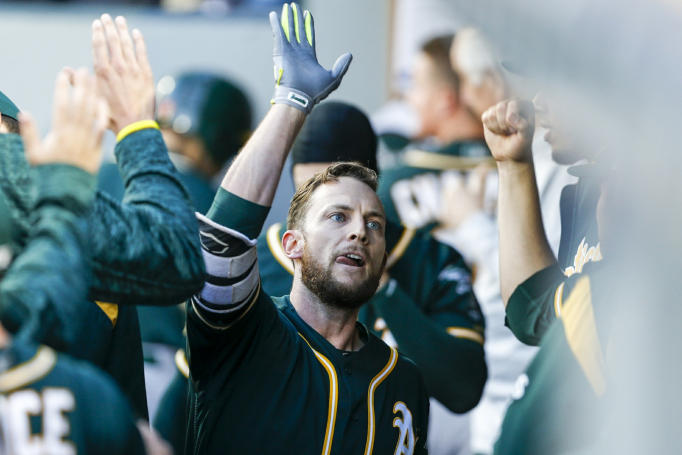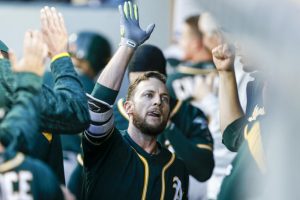 The biggest reason Oakland is listed at -110 is because they send their stellar left hander Sean Manea to the bump tonight. Manaea threw a no-hitter two starts ago against a valiant Boston offense. He avoided the 'post no-no' hangover last time out in pitching 7 innings of 0ER ball against another stellar offense in the Astros. The start was Manea's fifth out of six for 2018 in which he allowed a run or less. His one big blowout start was a whopping 2ER allowed to the Dodgers on April 10th as the lefty has pushed his season ERA to 1.08. One of Manea's wins this year came in a 2-hit, 1ER performance against these Mariners on April 15th. It's one of the reasons the May 3rd MLB free pick total is set a bit low at '8.'
One of the reasons Manea has already record two losses on the year despite never allowing more than 2ER in a start is because his offense hasn't backed him up that great. That's kind of dumbfounding considering that the A's have a top 5 scoring offense in the MLB and are 4th in both BA and OPS. Jed Lowrie has went deep in the first two games of this series and Mark Canha is 4-7 with a long ball.
Seattle Must Go With a Spot Starter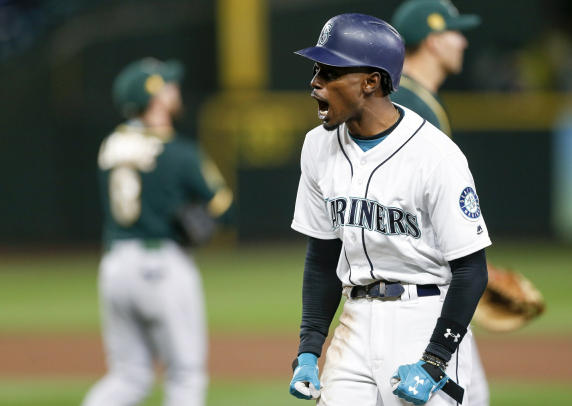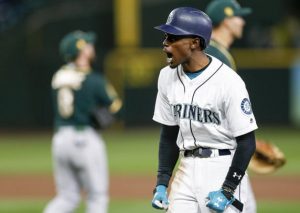 While Oakland has their 2018 ace on the mound in the May 3rd MLB free pick, the Mariners must turn to 33-year-old Wade LeBlanc making his first start of the year in place of the injured Erasmo Ramirez. Then again, maybe Oakland would rather face Ramirez, who allowed 5HR his last start against Cleveland and who has surrendered 11ER in 9.2 IP this year. Leblanc on the other hand has made 5 relief appearances this year. Save for a 4ER in 2.0 IP outing against Houston, his numbers aren't bad with 3ER over 12.2 IP.
If LeBlanc shuts down the Oakland offense, it's going to be up to the Seattle batters to get things going against Manaea. The Seattle hitters kind of went quiet in last night's 2-3 loss as -174 favorites. Prior to that the Mariners had been running around the bases like the Gashouse Gorillas with 38 runs in the 5 games prior. Dee Gordon is 15 for his last 32 (.469) while 3B Ryon Healy has 4HR over the last 7 days. Nelson Cruz is 6-16 (.375) with 2HR against Manaea so the Mariners could get it rolling tonight.
May 3rd MLB Free Pick Betting
So does tonight's contest come down to the proverbial toss-up? It's Seattle's red hot offense up against one of the best pitchers in the majors so far in 2018. The Mariners had just 2 hits over 7.0 IP against Manaea in their first matchup of the year but do they have an advantage in seeing him for a second time in 18 days? The Mariners can hit left handers well (.340 wOBA) but don't know what they're getting out of their own starter tonight. If the A's bats can get to LeBlanc early, it will allow Manaea to pitch with the lead to another successful outing. .
Free Pick: Oakland A's -110