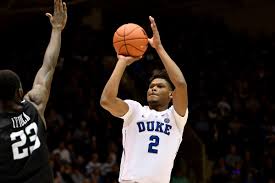 It's an inter-conference battle between one of the three top teams in the ACC, the #2 Duke Blue Devils (18-2 Overall, 10-1 Home), and the fourth-place club in the Big East, the St. John's Red Storm (16-5 Overall, 3-3 Away). Our Duke vs St. John's pick offers the Blue Devils at -17.0 or -18.0. The last time these two teams met was at Madison Square Garden about a year ago. The Red Storm shocked the Blue Devils in that contest, pulling a major 81-77 upset. Can they do it again? It won't be easy, as this time St. John's meets Duke on their home turf, Cameron Indoor Stadium, Durham, NC.
Player-to-Player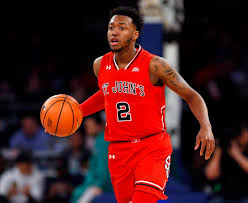 The Red Storm guards are putting up as a trio on average 51 PPG. This group, which is comprised of Shamorie Ponds, Mustapha Heron, and L.J. Figueroa, is averaging 41% from the three-point mark. From the field, Figueroa is the sharpshooter in the group as he's been good on 54.9% of his attempts. Ponds is the playmaker. He's averaging 5.7 APG. Forward Marvin Clark II is the main man in the paint, averaging 5.9 RPG and 12.2 PPG.
The Blue Devils strength can be found in the frontcourt. Forwards R.J. Barrett, Zion Williamson, and Cam Reddish are averaging in total 58 PPG and 19.5 RPG. Williamson leads the team in rebounding with 9.1 per game and is a tough defensive force, averaging 2.0 BPG and 2.0 STPG. At guard, Tre Jones is averaging 5.6 APG, 2.0 STPG, and 8.1 PPG. Jones is the team's setup man.
Our Duke vs St. John's pick certainly likes St. John's outside game, but they'll be no match for the Blue Devils in the paint. St. John's will need every three-point shot they can possibly hit to make up for their lack of an inside game. Even if the Red Storm is able to be successful from downtown, they are only averaging six more points per game than the Devils from that mark. That's offset by Duke's inside shooters.
Edge: Duke
Stats and Facts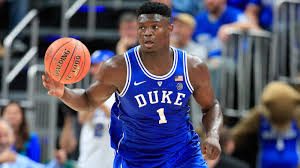 The Blue Devils look to dominate St. John's inside. Duke is better than the Red Storm in rebounding, besting them 42.8-to-34.6 RPG. The home team has a major edge in generating extra shots as they are out-rebounding them offensively 14.4-to-7.5. That can generate anywhere from 14 to 21 more points. Plus, the Blue Devils are averaging more points off the bench (19-to-15) and more completed frees per game (15.6-to-13.2).
The Red Storm possess a major advantage when it comes to three-point accuracy (38.5%-to-31.1%). But Duke is outscoring them overall, 87.2 PPG-to-82.2 PPG. They are also blocking more shots. Duke has been good for 7.6 BPG while St John's is recording 3.0 BPG. Finally, in points against, St. John's is allowing 73.1 PPG, while the Blue Devils are giving up 65.9 PPG.
In the cumulative comparison of PF/PA, Duke has a plus-12.2 advantage. In addition, they are leading St. John's in just about every statistical category. The Blue Devils look good here.
Edge: Duke
Keys to Our Duke vs St. John's Pick
Our Duke vs St. John's pick sees these five factors being the key to this game:
Rebounding – Duke tops St. John's easily on both sides of the court
Bench points – Blue Devils generate more
Three-pointers – St. John's is +6 points
Inside game – Duke dominates
Defense – Blue Devils are tougher, especially in the paint
Edge: Duke
St. John's at Blue Devils Spread Pick
Our Duke vs St. John's pick does like the Blue Devils in this contest. But we do think that St. John's will use their outside game to stay within the spread. With that in mind, we are taking the Red Storm at +18.0. Check out our over/under on this game too.
Summary Duke vs St. John's Pick: St. John's Red Storm at +18.0