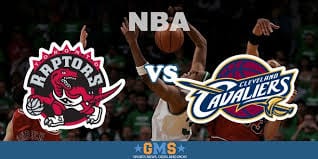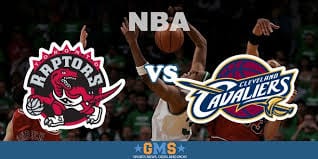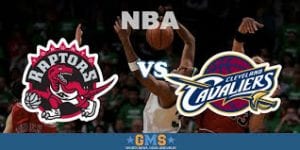 There are three games schedule today as the second round of the 2017 NBA playoffs hits its hallway point. One series, which features the Cleveland Cavaliers and the Toronto Raptors, could be sealed and delivered, as the Cavs are up three games to none. There series opened on May 1 in Cleveland with the Cavalier taking that game 116-105. Two day later, the outcome was similar with the final being 125-103. The move to Toronto on May 5 did not really help the Raptors as they lost 115-94. That gets us to today Sunday, May 7 and our Cavaliers play Toronto 2017 NBA East Semifinals free pick.
Important Players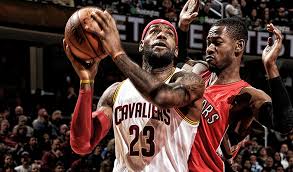 Although the stats for the Cavs may indicate that it's always LeBron James (34.3 PPG, 9.0 RPG, 7.3 APG) and then everyone else, that's not the case at all. With this team, you never know who's going to step up. PG Kyrie Irving, PF Kevin Love, and center Tristan Thompson have all been important contributors in one manner or another. The team's fifth starter man, J.R. Smith, may not offer big stats but he's an amazingly consistent player and to that end, a 49% shooter from the floor and 50% shooter from the arc and beyond. This is a very good team with one player, James, who can do just about everything.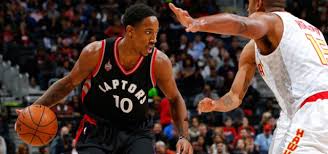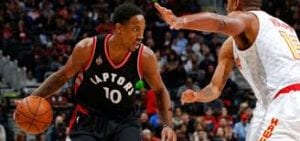 With PG Kyle Lowry most likely unable to play today due to an ankle, the Raptors are in a very bad spot. Lowry is second in scoring and dishing off six assists per game. Cory Joseph, who's averaging 19 minutes per game, will most likely sub for Lowry who is averaging 37 minutes per game. PF Serge Ibaka and center Jonas Valanciunas will battle the Cleveland big men. This is a mismatch in many ways, including ball movement, defensive prowess, and scoring. SG DeMar DeRozan is the team's top scorer, averaging 24.4 PPG
Five Keys to the Game
If Lowry is out, and he looks to be, it's over
The battle in the frontcourt must be won by Toronto
If all five Cav starters are on their game, it will be tough to stop Cleveland
Toronto needs a win, do they have the ability and drive to rise to the occasion?
Cleveland is playing great basketball, and they seem unstoppable
Cavaliers Play Raptors 2017 NBA East Semifinals Free Pick
The Cavaliers can wrap this up today and probably will. That will give them time to rest up for Boston or Washington. Our Cavaliers Play Raptors 2017 NBA East Semifinals Free Pick is Cleveland at -6.5. The game will start at 3:30 p.m. and be on ABC.
Cavaliers Play Raptors 2017 NBA East Semifinals Free Pick: Cleveland at -6.5