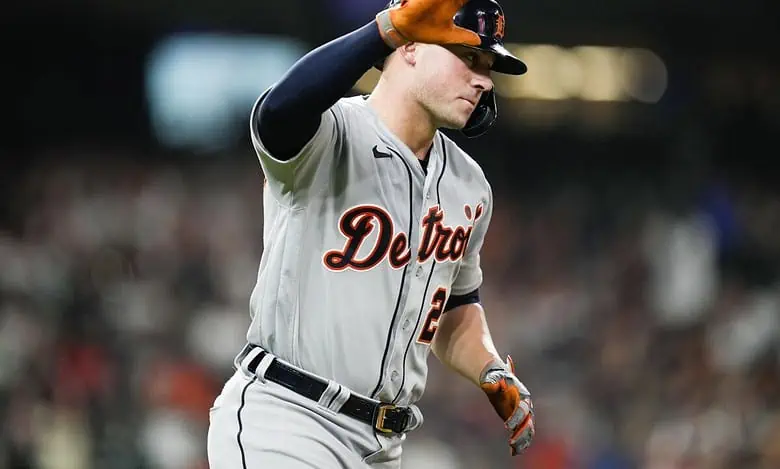 The 2023 MLB season is now in the second half, and this is when things really start to get exciting and tighten up throughout the league. The Detroit Tigers are in Seattle to face the Mariners to begin the second half of the year, and they have played well in this series.
Detroit is just 41-50 on the year, but they have also won each of their last four road games. The Tigers are sitting in third place in the AL Central Division and could get back into the race if they go on a nice run.
Seattle is currently sitting in fourth place in the AL West Division, and it's looking like they might miss the postseason. The Mariners have not lived up to preseason expectations, but there is time to get this thing turned around.
The Mariners are the moneyline betting favorites at -190 in this matchup with the Tigers on Sunday.
Tigers Looking For Consistent Offense
The Detroit Tigers have scored 11 runs in the first two games of this series, but this is not a typical performance for them. Detroit is hitting just .230 as a team, and they are one of the lowest-scoring teams in the American League this season.
Spencer Torkelson is starting to break out a little bit as he leads the team with 12 home runs and 46 RBIs. Detroit still needs more from former superstars Miguel Cabrera and Javier Baez to continue this run.
Reese Olson will be on the mound in this game, and he is just 1-2 with a 4.05 ERA this season. It might be a long afternoon for Olson as he is facing a lineup that will eventually break out.
Seattle Getting Some Pitching
The Seattle Mariners have not been as great on offense this season as they were a season ago, but there is still time to bounce back. The one thing that Seattle has done this season is pitched well, and that will need to continue in this game.
Bryce Miller will make his return from the injured list on Sunday afternoon, and he has gone 5-3 with a 3.97 ERA this season. Seattle could use a dominant start from Miller as they wait for the offense to wake up.
Teoscar Hernandez leads the team with 15 home runs this season, but there are other big sluggers in this lineup. Seattle has started off the second half slow, but this team will figure it out.
Mariners Hammer the Tigers
The Mariners have looked like they are a bit tired after the All-Star festivities were in Seattle all week, but eventually, this team will snap out of it. Seattle has not been good at the plate in this series, but they are capable of doing some damage on offense.
Detroit is starting to play a bit better, but this is still a team with some serious flaws. The Tigers aren't going to continue this run forever, and this is a game in which they will likely struggle.
Don't just bet the moneyline in this game, but take the Seattle Mariners on the run line at -1.5 as they have a big night at the plate and hammer the Detroit Tigers.