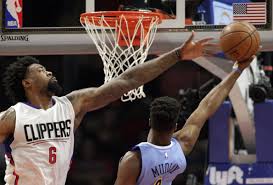 We're looking at a late night NBA game being played tonight, Dec. 20. In our Denver Nuggets play Los Angeles Clippers free pick, we've got two Western Division that are in the playoff hunt. The Clippers, who are fourth in the West, are the favorite at -8.0. The Nuggets sit in ninth place, one spot out of the playoff pool.
The Denver Nuggets (12-16) have won three straight, beating the Trail Blazers (132-120), Knicks (127-114) and Spurs (117-100). They've gone 5-5 for their last 10. This is their fourth game in six days. They played last night.
The Los Angeles Clippers (20-8) lost to the Washington Wizard on Sunday 117-110. That loss ended a three-game road trip where the Clippers went 2-1 and a four game winning streak. LA comes to this game rested.
Denver Nuggets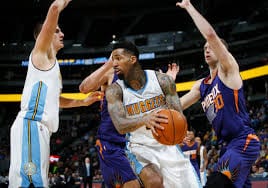 The Nuggets are scoring on average 107.7 PPG while giving up 109.4 for a PF/PA mark of -1.6. Denver is 6-9 on the road. Six guys on the team are double-digit scorers.
SF Wilson Chandler (17.0 PPG, 7.1 APG, .449 FG%) is Denver's top scorer and SF Danilo Gallinari (16.4 PPG, 4.4 RPG, .406 FG%) is a close second. There are solid rebounding chops on Chandler as well as PFs Nikola Jokic (11.6 PPG, 7.5 RPG) and Kenneth Faried (9.4 PPG, 8.1 RPG). PG Emmanuel Mudiay (13.3 PPG, 4.1 RPG, 3.9 APG) does not bring as much to the table as one would like.
Los Angeles Clippers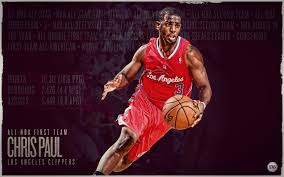 The Clippers come into tonight game scoring on average 109.6 PPG. They are allowing opponents 101.6 PPG, giving them a PF/PA average of 8.0. They are 9-4 at home. The Clippers hold about a 16-percentage point edge over Denver in field goals, three-point hits, and free throw shooting.
PF Blake Griffin (21.2 PPG, 8.8 RPG, 4.7 APG), who is leading the team in scoring, is out. He's injured and had his knee scoped today. That certainly puts a crimp in the Clippers' scoring potential, but not in their percentages. Plus, it does little to their defensive game, which is fairly solid, but they still have a sound group on the floor.
PG Chris Paul (17.6 PPG, 5.1 RPG, 9.5 APG) is a premium playmaker and center DeAndre Jordan (11.7 PPG, 13.9 RPG, 1.79 BPG) is a massive enforcer inside. SG J.J. Redick (15.1 PPG) , like Paul, is amazingly accurate. Both are hitting 46% from the field and Redick is hitting 42% of his threes. SG Jamal Crawford (12.0 PPG) is a reliable force off the bench.
Denver Nuggets Play Los Angeles Clippers Free Pick
Weighing the loss of Blake is tough. The fact is he is an essential part of the team. Still, the Clippers are deep and they still have a decent group up front. In addition, they have a very solid perimeter game and excellent playmakers. The Nuggets come in healthy but a bit tired. Our Denver Nuggets play Los Angeles Clippers free pick is going to go with the Clippers in what we think will be a close game. Denver Nuggets at +8.0.
Tip off is 10:30 p.m. ET and 7:30 pm on the West Coast.
Denver Nuggets Play Los Angeles Clippers Free Pick: Denver Nuggets at +8.0