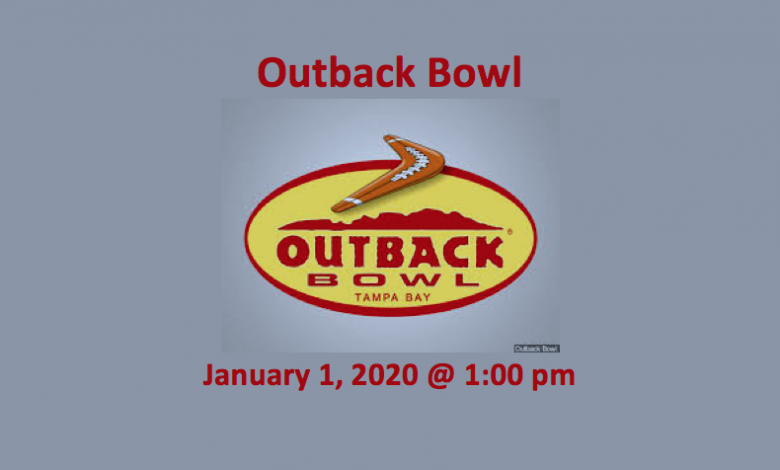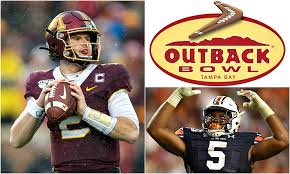 Our 2020 Outback Bowl pick has Auburn at -7.0. This Outback Bowl prediction has an over/under of 53.5. This game is the second of four being played on January 1, 2020. It's followed by the Rose Bowl Game at 5:00 pm ET, which has the #6 Oregon Ducks against the #8 Wisconsin Badgers. The Outback Bowl, which offers the #18 Minnesota Golden Gophers vs the #12 Auburn Tigers, will be played at Raymond James Stadium in Tampa, Florida. It kicks off at 1 pm ET, which is the same start time for the Vrbo Citrus Bowl which pits #14 Michigan against #13 Alabama.
In the Big Ten SWest, the Minnesota Golden Gophers (10-2) finished with a conference record of 7-2. That mark tied them with the #8 Wisconsin Badgers for first place in the West. The Golden Gophers finished second due to their 38-17 loss to Wisconsin during the last game of the regular season. In the SEC West, the Auburn Tigers (9-3) were 5-3, which earned them third in the division. They finished behind the #1 LSU Tigers, who went 8-0 and were first, and the #13 Alabama Crimson Tide, who were 6-2 and ended the season in second place.
2020 Outback Bowl Pick – Regular Season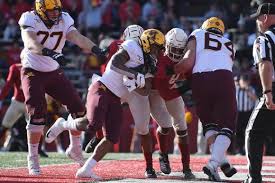 The Golden Gophers started the season with nine straight wins. That string included a 31-26 victory over #6 Penn State. However, Minnesota struggled a bit at the end of the season, losing two of their final three games. Their first loss came on November 16 when #20 Iowa beat them 23-19. As noted already in this 2020 Outback Bowl pick, their second loss was to Wisconsin during the final week of the regular season.
Auburn also started the season with a winning streak, as they rolled off five uninterrupted victories. Those wins included a 27-21 take down of the #11 Oregon Ducks in week one and 28-20 win over #17 Texas A&M on September 21. On October 5, the Tigers lost their first game. The Florida Gators beat Auburn 24-13. However, the next week, Auburn got back on the winning track with a victory over Arkansas. The next week, the #2 LSU Tigers snuck by Auburn 23-20. In the final four games of the season, Auburn went 3-1 with their one loss being to #4 Georgia 21-14. In the final game of the season, Auburn eked out a 48-45 win over arch rival #5 Alabama.
Minnesota Golden Gophers vs Auburn Tigers – Stats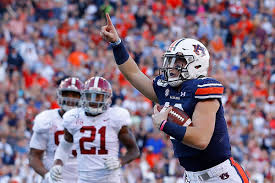 On offense, Minnesota averaged 34.3 PPG while Auburn averaged 34.0 PPG. Defensively, the Tigers allowed 18.6 PPG while the Golden Gophers gave up 22.4 PPG. On both sides of the ball, these two teams averaged approximately the same number of offensive and defensive yards per game. Of the 426.8 offensive yards per game accumulated by Minnesota, 251.1 were passing yards and 175.7 rushing. The Auburn Tigers were good for 421.1 offensive yards per game. A total of 211.1 YPG were connected to the ground game and 210.1 YPG were passing.
On defense, yardage allowed is close with Minnesota giving up 312.8 total YPG and Auburn 323.9 YPG. The Golden Gophers permitted opponents just under 200 passing YPG and the Tigers just over 200. Conversely, defensive rushing yards allowed come to about seven over 120 for Minnesota and about five below 200 for Auburn. However, to reiterate, the Tigers are allowing almost four fewer points to opponents.
Minnesota at Auburn – Players
There's not a lot separating these two teams on either side of the ball. The Minnesota passing game will be tested by Auburn's secondary. Then again, the Tigers air attack has to face what is a very tough Gopher secondary. Both defenses come to this game with scoring potential.
Minnesota Golden Gophers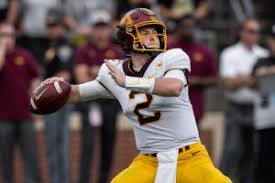 Our 2020 Outback Bowl pick observes that sophomore QB Tanner Morgan has had a good year. Morgan, who's completing 66.1% of his passes, has thrown 28 scoring balls and just a half-dozen picks. He has been sacked 30 times. Two wideouts, Rashod Bateman and Tyler Johnson, have 11 TD catches each. Bateman has 57 receptions and 1,170 yards, while Johnson has 77 catches and 1,114 yards. Of Morgan's 2,975 passing yards, the prolific duo has combined for more than 75% of those yards. RB Rodney Smith anchors a solid rush attack. Smith carried the ball 212 times this season gaining 1,094 yards while averaging 5.4 YPA and scoring eight TDs.
On defense, the Minnesota secondary has pulled down 14 picks, defended 48 passes, and scored three touchdowns. DB Antoine Winfield Jr. is a monster defender having grabbed seven picks, forced one fumble, generated three sacks, and scored one TD. He also leads the team in solo tackles with 58 and total tackles with 80. LB Carter Coughlin has 4.5 of the team's 26 sacks and four PD.
Auburn Tigers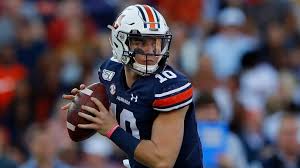 QB Bo Nix leads the Auburn attack. Nix has thrown 15 TD passes and six interceptions. He's passed for 2,366 yards, completing 57.0% of his throws. Nix has also rushed for seven scores. Defenders have brought him down 15 times. The Tigers have a trio of receivers each of whom have 35 or more catches. They have combined for 14 TDs. WR Seth Williams leads the group with 55 receptions, eight TDs, and 801 receiving yards. Concerning the ground game, Jatarvious Whitlow is the anchor. Whitlow has rushed for 739 yards, averaging 5.0 YPA and crossing the goal line nine times.
On defense, of the 15 forced fumbles the Tigers have recorded, 13 have been recovered. Auburn has defended 47 passes and made nine interceptions while recording 28 sacks. They've scored twice. Massive pass rusher Marlon Davidson brings 7.5 sacks and two FF to this game while DB Jeremiah Dinson has posted 50 solo tackles and 70 total tackles as well as two picks, two sacks, and one FF. DB Javaris Davis has six PD and one INT, while DB Roger McCreary has recorded 10 PD and a pick.
Five Keys to the Game
This 2020 Outback Bowl pick offers the following keys:
Minnesota QB Morgan needs to be wary of Auburn secondary and pass rush
Auburn QB Nix must be careful with his tosses too
Might defense win this game?
Auburn's rush attack is their strength on offense
Minnesota's air game is their strength on offense
Our 2020 Outback Bowl Pick
Our 2020 Outback Bowl pick finds that this should be a close game. Both offenses can generate points and there's not a lot separating these two teams on defense. Consequently, we're going with underdog Minnesota at +7.0. We are also taking the over at 53.5.
Outback Bowl Pick – Summary
Minnesota Golden Gophers at +7.0 and over 53.5