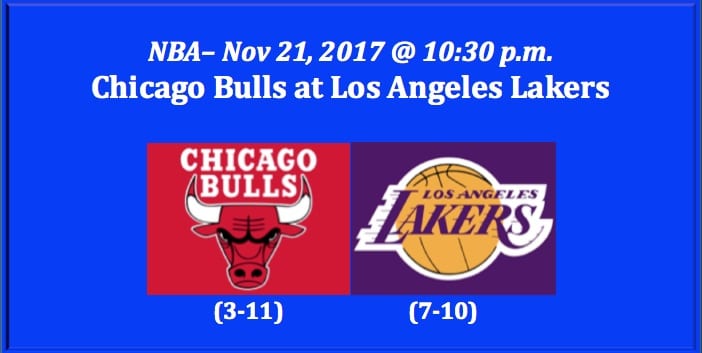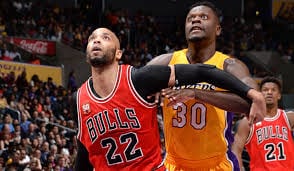 The Chicago Bulls (3-11 Overall, 1-7 Away) meet the Los Angeles Lakers (7-10 Overall, 5-5 Home) tonight, Nov 21 at 10:30 p.m. E.T. The Bulls are 1-4 for their last five, while the Lakers are 2-3. Chicago's last win was on Nov 17 against Charlotte by a score of 123-120. The Lakers met Denver on Nov 19, beating them 127-109. Our Bulls play Lakers 2017 NBA free pick has Los Angeles favored by 5.5 points.
Chicago Bulls Overview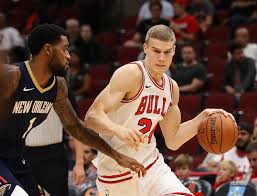 The low-scoring Bulls are averaging 95.5 PPG and are allowing 104.9 PPG. They're hitting just 41.4% of their shots, averaging 44.5 RPG, and have just 3.3 BPG. They have won obly two of their last 10 games. They are in last place in the NBA Central. PF Lauri Markkanen leads the team in PPG with 15.6 and RPG with 8.0. PF Bobby Portis is another major force with 14.2 PPG and 7.5 RPG. PG Jarian Grant leads the club in assists with 5.6 PG. SG Justin Holiday is good for 1.38 SPG and 15.2 PPG.
Los Angeles Lakers Overview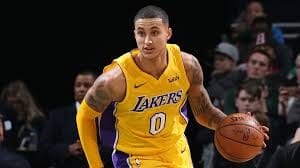 The Lakers have put up some decent stats, hitting 45.7% of their shots while putting up 105.6 PPG. Their D is weak, as they have been allowing 107.5 PPG. They've been grabbing 47.5 RPG and swiping away 6.1 shots per game. Over their past 10 games, they are 4-6. Two power forwards on LA are hitting more than 50 percent of their shots, Kyle Kuzma and Julius Randle. Kuzma is averaging 16.5 PPG and 6.8 RPG, while Randle is good for 12.2 PPG and 6.7 RPG. PF Larry Nance leads the team with 7.5 RPG and PG Lonzo Ball tops the team with 7.1 APG while also grabbing 7.1 RPG.
Three Takeaways
Our Bulls play Lakers 2017 NBA free pick offers three takeaways-
LA is 5 percentage points better from the floor shooting
Bulls are strong on threes and frees
Crucial battles and depth go to Lakers
Chicago at Los Angeles Pick
Los Angeles puts more points on the board, but their D is lacking. However, the Bulls have a tough time converting from the field; they can constrain opponents better than LA. We like the spread in this game, especially with the Lakers at home. Our Bulls play Lakers 2017 NBA free pick is LA at -5.5.
Bulls at Lakers Free Pick: Take Los Angeles at -5.5