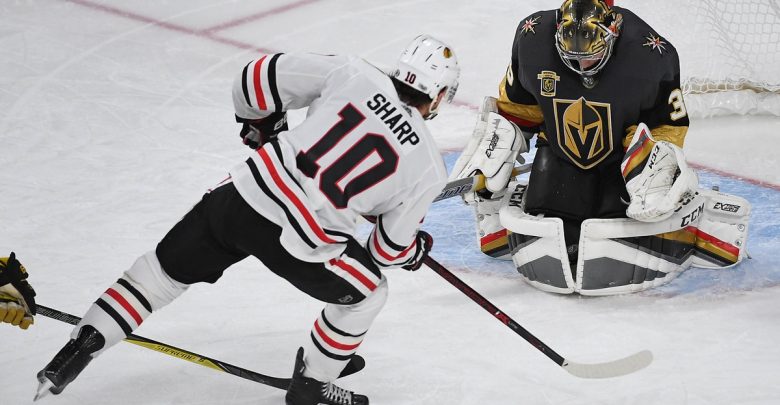 While fans have been waiting for the bottom to fall out for the Vegas Golden Knights all season long, it looks as if they're a legit contender headed for the playoffs in their first NHL season. Friday night presents a huge test for Vegas as they take on the Blackhawks in the 1/5 NHL free pick. The Knights are in a back-to-back situation after falling to St. Louis last night. Chicago could be weary too though – not wanting to get out of their own beds after playing their first home game since December 21st.
Vegas Playing in Their Second Game in Two Nights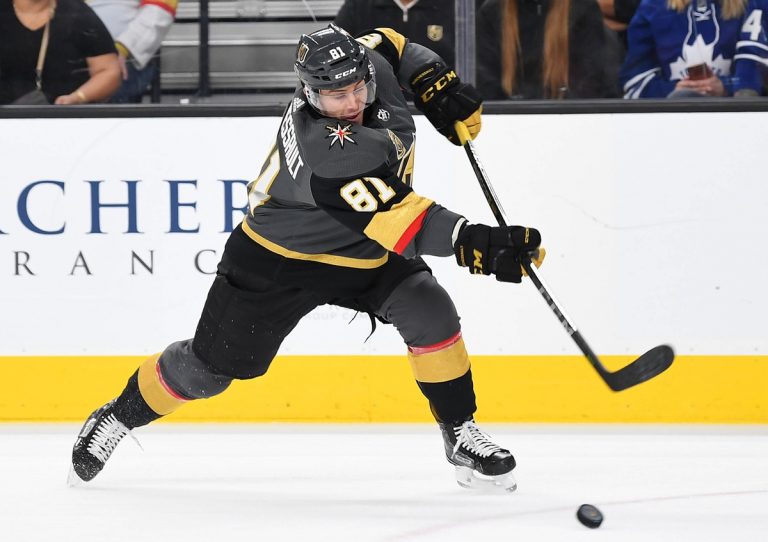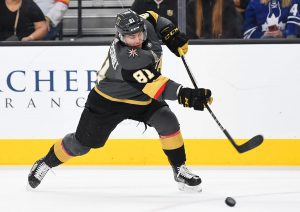 Usually the fatigue factor of an NHL team playing their second game in as many nights is enough to make a play against them. That's the situation that the Golden Knights find themselves in on Friday night, after suffering a 1-2 loss in St. Louis last night. Vegas isn't an instant write off tonight however. The Knights had won eight straight games before slipping up against the Blues. Vegas leads the Western Conference with 56 points and already has a 4-2 home win against the Blackhawks back at the end of October.
The Golden Knights are solid all around, ranking 2nd in goals with a top 10 defense in both goals allowed and shots against. Goaltender Marc-Andre Fleury is out in the 1/5 NHL free pick after starting last night in St. Louis. Fleury had won five straight prior to the loss to the Blues but the Knights should be in good hands with Malcolm Subban in net Friday night. Subban has won six straight starts although he has given up 14 goals over that span.
Vegas' start is even more impressive than it seems https://t.co/oJcG9Kk09T pic.twitter.com/fPuTOg4rQN

— Blackhawks Fans (@Blackhawks) January 5, 2018
Chicago Facing Goaltender Issues of Their Own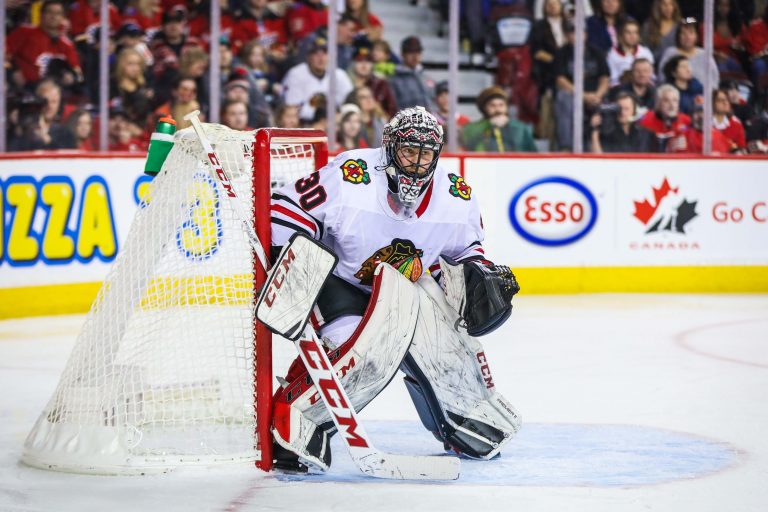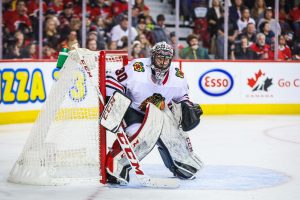 The Blackhawks have been without star goaltender Corey Crawford since December 23rd – and may be for awhile. Chicago is a decent 2-2 since then and will be turning to Jeff Glass in net again in the 1/5 NHL free pick. Glass has gone a respectable 2-0-1 in his first three starts in the pros, mostly aided by an offense that has tallied 12 goals in those games. Friday night is the first home start for Glass, does the United Center crowd power the 'Hawks against a tired Vegas team?
Chicago hasn't been home in awhile, playing their first game on their own ice since a December 17th win against Minnesota. The Blackhawks are 10-5-2 in Chicago this season and have won four straight at their own digs. The Blackhawks lead the NHL in shots on goal, and their offense could be coming into their own as Jonathan Toews has scored in two straight while Patrick Kane has 7 goals in the past 10 games.
#Blackhawks newcomer Jeff Glass — from Crowsnest to 'Crow's' nest — is fighting to keep his old guy's dream alive. He'll start tonight against Las Vegas at the UC: https://t.co/eFSoyasyrp via @suntimes

— Steve Greenberg (@SLGreenberg) January 5, 2018
1/5 NHL Free Pick – Betting
On it's own the 1/5 NHL free pick would be a great matchup – especially if Chicago had Corey Crawford available in net. As it stands though, Vegas is at a disadvantage by playing their second game in as many nights. Chicago lacks experience in net tonight, but the tired Vegas skaters should give G Jeff Glass the edge in net – especially in his first home start. 63% of the public likes the Blackhawks in this contest, and they should get it done in front of the United Center crowd.
Pick: Chicago Blackhawks -135