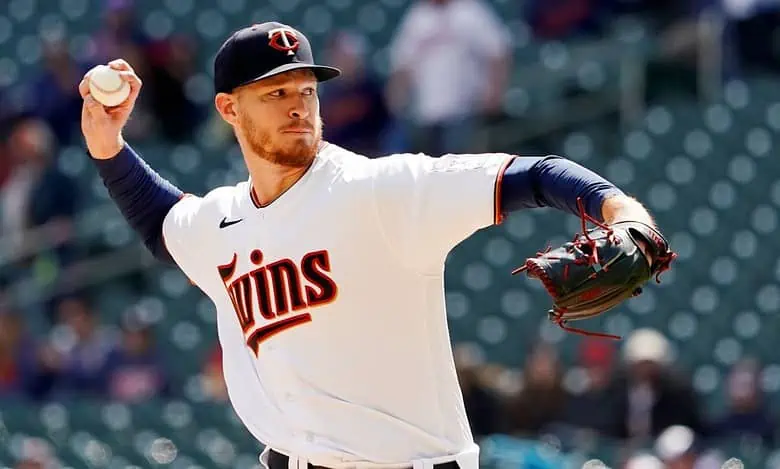 A pair of first-place teams are set to begin a three-game series in Milwaukee when the Brewers host the Minnesota Twins on Tuesday night. Both teams still have plenty of work to do if they want to win a division title, and there is pressure on each in this series.
Minnesota has built up a six-game lead in the AL Central Division, but they are still just 65-60 on the year. The Twins have gone 3-2 in their last five games, and they are 2-0 against the Brewers so far this season.
Milwaukee comes into the game with a ton of momentum after they just swept the Texas Rangers. The Brewers have a slim 2.5-game lead over the Chicago Cubs in the NL Central, but they have to find a way to get a bigger cushion.
The betting line for this game is set at EVEN, showing just how tight this series is expected to be.
Twins Getting Good Pitching
The Minnesota Twins come into this series with a team ERA of just 3.89 on the year, and that's why they are in first place. Minnesota hasn't been doing much on offense of late, and the pitching will have to set the tone in this game.
Bailey Ober will take the ball in the series opener on Tuesday night, and he is 6-6 with a 3.40 ERA on the year. If Ober is able to keep the ball in the park, then he should have some success against this Brewers team.
Carlos Correa isn't having a great year for the Twins, but he does lead the team with a .230 batting average and 54 RBIs. The Twins do have plenty of thunder in that lineup, and that allows them to strike at any time.
Brewers Have to Get Bats Going
The Brewers just swept the Rangers by scoring a total of 21 runs in a three-game series, and maybe the offense is finally coming around. Milwaukee has not been a great offensive team this season, and that's easily their biggest flaw.
Christian Yelich has been a consistent performer this season, as he leads the team with 67 RBIs and a .287 batting average. This Brewers team just doesn't have a ton of power, and stringing hits together is never easy to do.
Wade Miley will make the start in this game, and he has pitched pretty well this season. Miley is 6-3 with a 3.05 ERA on the year, but he's not a starter that can shut down a lineup.
Twins Take Game 1
The Brewers are a team with a terrific starting rotation, but they won't have any of their top pitchers on the mound in this game. Milwaukee is not a team that does a ton of damage at the plate, and that will hurt them in this series.
Minnesota has the ability to hit the ball out of the ballpark, and they should have some big swings against Miley. The Brewers will do some damage on offense in this game, but it just won't be enough to win.
Bet the Minnesota Twins at EVEN on the moneyline as they begin the series with a win.