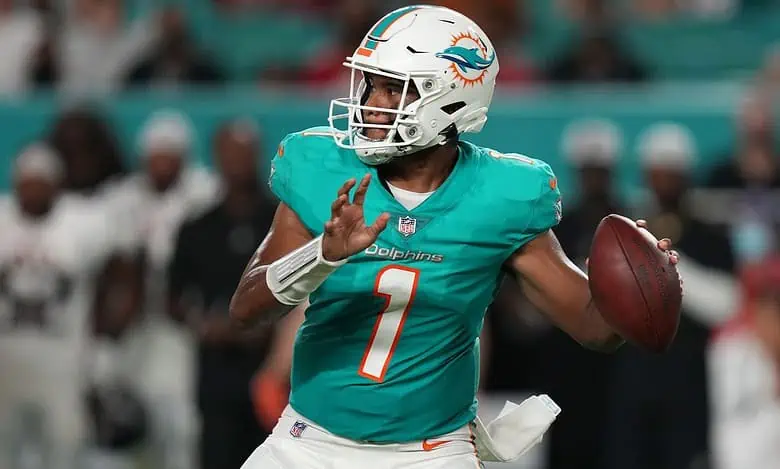 Week 3 of the NFL season is loaded with some big games, and there is a very important game set to take place down in Miami. The Denver Broncos are in town for a matchup against the Dolphins, and this is the case of two teams heading in opposite directions.
Denver comes into Week 3 looking for their first win of the season, and they just continue to find ways to lose games late. The Broncos have lost their first two games by a combined total of just two points.
Miami is coming into this weekend with a ton of momentum, as they are a perfect 2-0 through the first two weeks. The Dolphins haven't been as dominant as they would have liked, but they have also faced some tough competition.
The Dolphins are 6.5-point betting favorites over the Broncos in this big AFC showdown in Week 3.
Defense Must Lead Denver
The Denver Broncos just allowed 35 points to the Washington Commanders in Week 2, and that's not something that this team typically does. Denver is actually allowing just 341 yards per game, and that should be good enough to win most weeks.
That unit is going to be tested in a big way on Sunday, especially in the secondary. Denver is going to need the defense to get some pressure on Tua Tagovailoa if they want any chance of picking up their first win of the year.
Quarterback Russell Wilson has played pretty well for the Broncos this season, as he has 485 yards and five touchdowns through two weeks. Denver does need to find a way to run the ball better, especially to give their defense a chance to breathe in this one.
Miami Wants to Score
The Miami Dolphins are scoring 30 points per game so far this season, and this is a team that wants to put points on the board. Miami has an explosive offensive attack, and they are always looking for a chance to make a big play.
Wide receiver Tyreek Hill has racked up 255 yards and three touchdowns this season, and he can get past any defense. Quarterback Tua Tagovailoa has thrown for 715 yards and four touchdowns this season, but he has also made some mistakes.
The Miami defense has given up 390 yards per game this season, and that unit will need to stand tall in this one. Look for the Dolphins to try to win this game on offense, but both sides of the ball will need to stand tall.
Dolphins Deliver Double-Digit Win
You should expect Denver to put up a good fight this weekend, as they are clearly coming into Week 3 with some desperation. The Broncos just have some serious flaws on each side of the ball, and that's going to lead to some issues.
Miami has an explosive offense, and eventually, they are going to hit on some big plays in this one. The Dolphins also have a defense that is capable of getting big stops, and that unit will play a key role in this matchup.
Bet the Miami Dolphins -6.5 as the offense will take over this game and pull away from the Broncos in the second half.